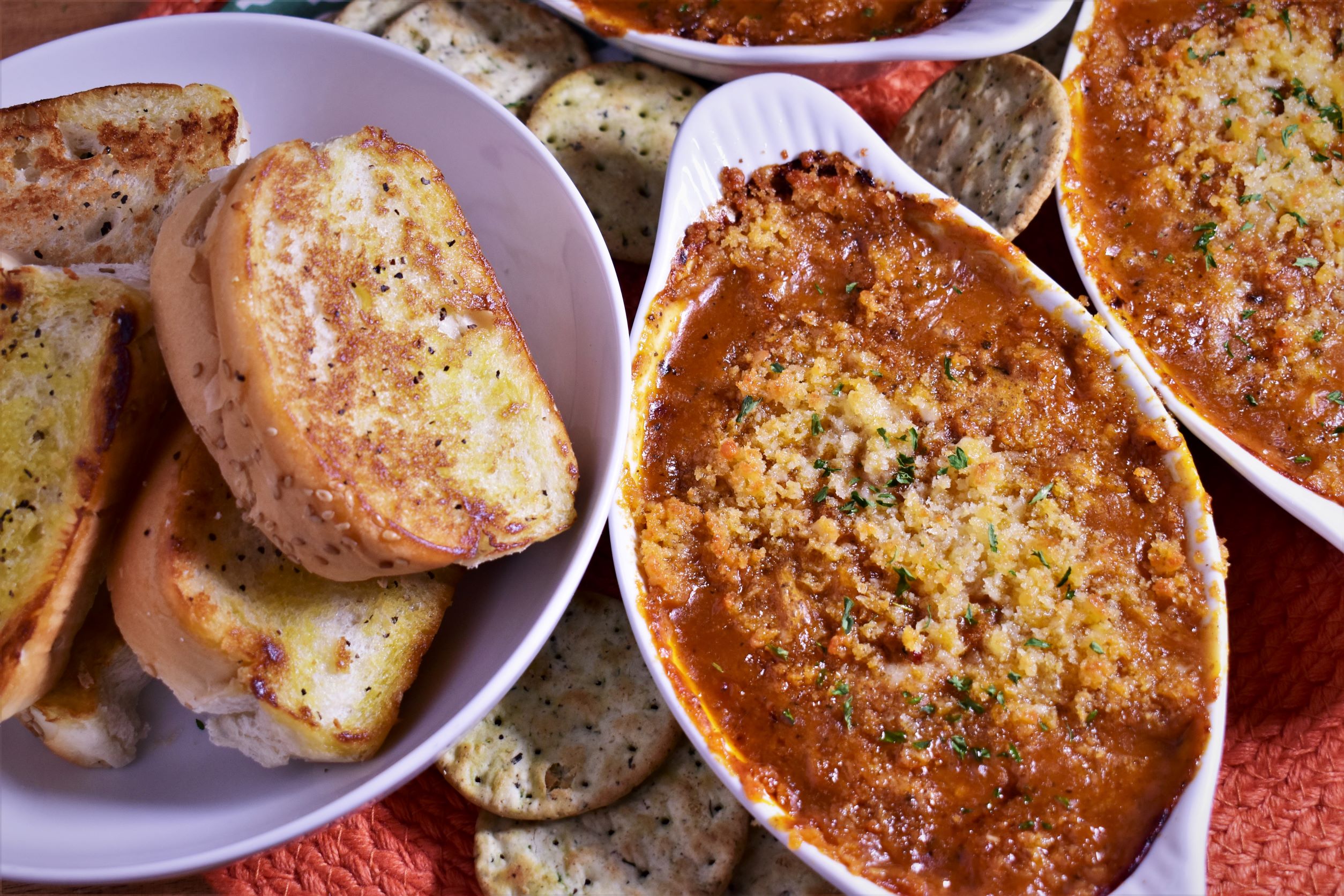 Servings
Makes 8 appetizer servings
Ingredients
TOPPING
5 tablespoons panko breadcrumbs
3 tablespoons grated parmesan
2 tablespoons melted unsalted butter

DIP
2 pints drained oysters
2 tablespoons Herbal Pizza & Pasta Magic®
4 tablespoons grated parmesan
7 tablespoons fine breadcrumbs
6 tablespoons unsalted butter
2 tablespoons minced garlic
1 cup Louisiana Red Pepper Magic Sauce & Marinade®
---
How To Prepare
Preheat oven to 450°F.

Mix all "TOPPING" ingredients together and set aside.

Cut each oyster into quarters, then place in a colander fitted into a mixing bowl to drain.

In a small bowl, mix the Herbal Pizza & Pasta Magic® with the parmesan cheese and breadcrumbs, and set aside.

Heat the butter, garlic, and Louisiana Red Pepper Marinade together in a small pot over low heat, whisking until butter is melted. Remove from heat, then add the reserved breadcrumb mixture to the pot and stir to combine.

Discard oyster liquor, then add drained oysters to the bowl. Add the butter and breadcrumb mixture and mix well.

Pour into a large oven safe dish, or multiple smaller dishes, then place in preheated oven 20 minutes. Remove and add the reserved topping and bake for an additional 6 minutes.

Remove from oven and let cool for 10 minutes before serving.


Serve hot with crackers or warm, crusty bread. Or cool completely and use as a stuffing for chicken, Cornish hens, quail, or porkchops.