These chicken and andouille smoked sausage kabobs are tasty enough on their own – but when basted with our sweet and spicy sauce, they're over the top good!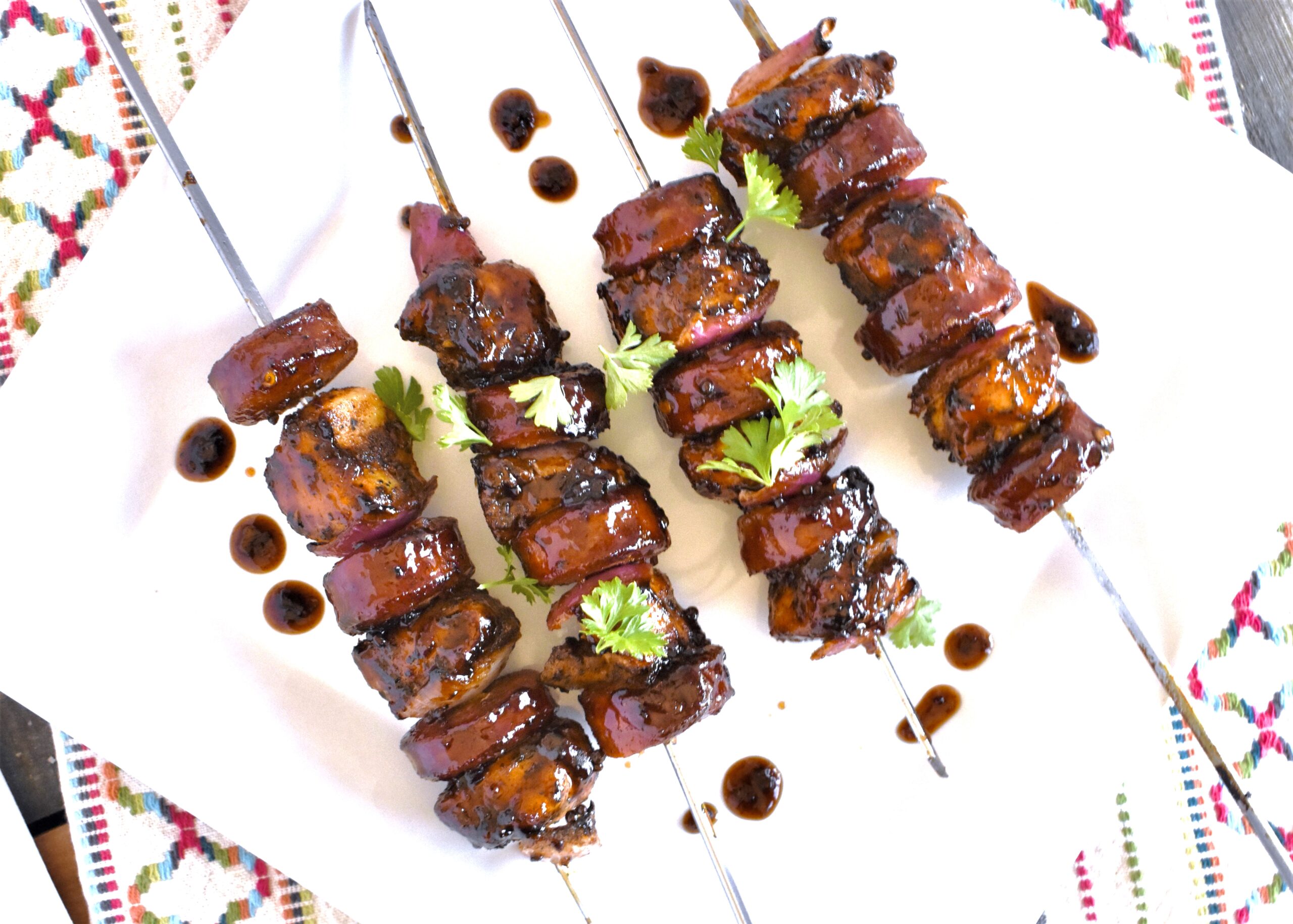 Servings
Makes 6 skewers
Ingredients
1 pound large diced chicken breast
1 tablespoon Poultry Magic®
¾ lb Andouille Smoked Sausage (Hot or Regular), cut into ½-inch rounds
½ medium red onion, cut into 6 equal-sized sections
1 cup Magic Louisiana Red Pepper Marinade
¼ cup light brown sugar
2 tablespoons canola oil (optional, based on preferred cooking method)
---
How To Prepare
Season the chicken breast with the Poultry Magic® and mix well to coat. Using wood or metal skewers, skewer the chicken, andouille, and 2 pieces of red onion, then repeat twice. Set skewers aside until ready to cook.

For the basting sauce, combine the Louisiana Red Pepper Marinade and brown sugar in a small saucepan and heat over medium-high heat until boiling. Lower to a simmer and let reduce and thicken slightly. Remove from heat and set aside until ready to use.


Grilling Instructions: light grill according to manufacturer's specifications. Use direct heat to brown the kabobs then move to indirect heat and cover. Baste with the sauce every 2-3 minutes for 10 minutes. Cover and continue to cook until chicken is cooked through. Baste one more time with sauce and remove from grill and serve hot.

Oven Cooking Instructions: preheat oven to 400°F. Heat the oil in a large sauté pan over high heat until hot. Working in batches if necessary, brown the kabobs on all sides and place on a sheet pan. Place in the oven and cook for 10 minutes, basting every 2-3 minutes. Cook for 12 more minutes, or until chicken is cooked through. Remove from oven, baste once more, and serve hot.