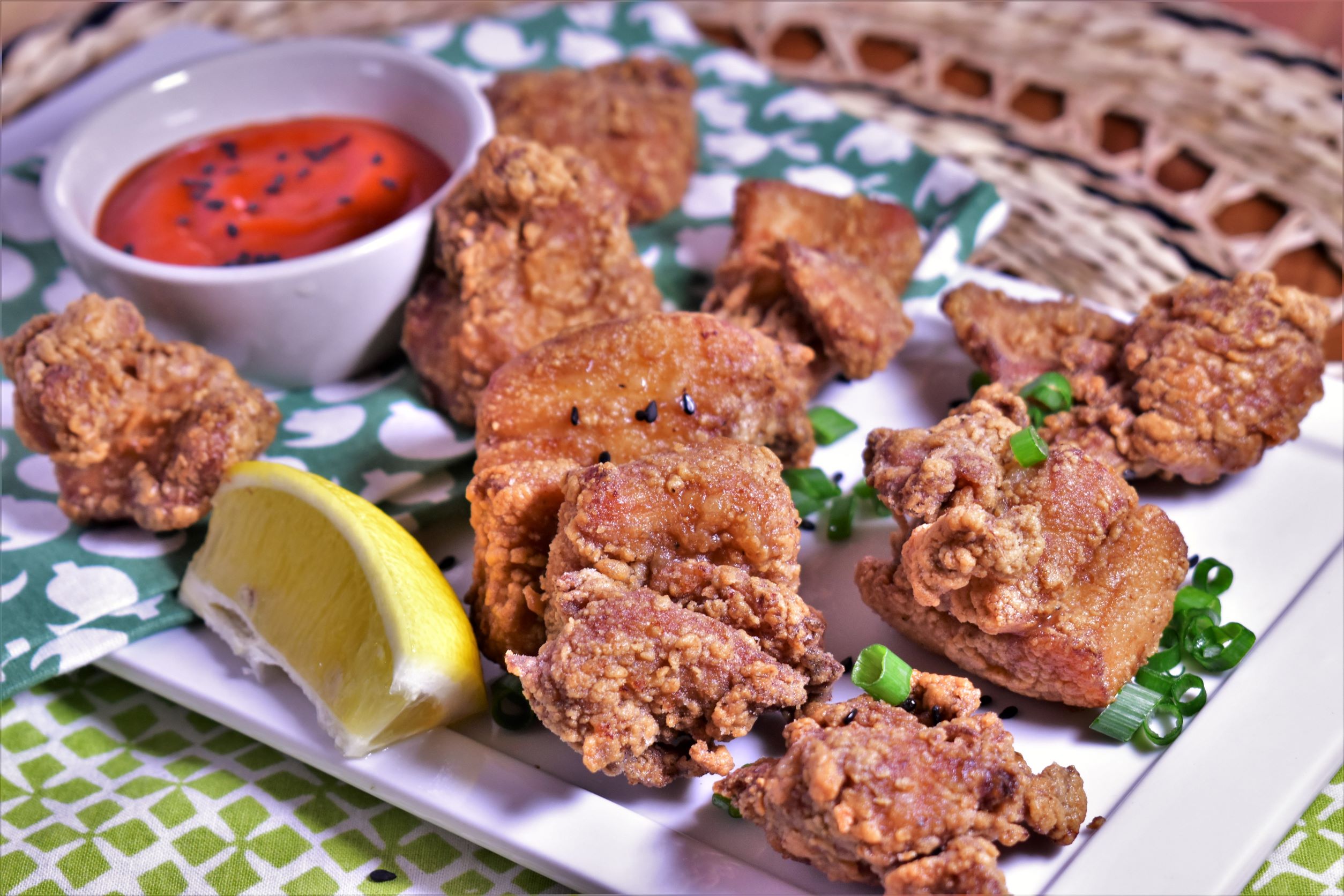 Servings
Makes about 4 servings
Ingredients
1½ lbs boneless, skinless chicken thighs, cut into 2-inch pieces
⅓ cup San Francisco Teriyaki Magic Sauce & Marinade
2 tablespoon + 1 teaspoon Magic Creole Seasoning®, in all
¾ cup all-purpose flour
1 cup potato starch
oil, for frying
lemon wedges, for serving
sriracha sauce, for serving
---
How To Prepare
Place the chicken thighs into a Ziploc bag. Add the San Francisco Teriyaki Marinade along with 1 tablespoon plus 1 teaspoon of Magic Creole Seasoning®. Seal the bag and shake and massage well to combine. Marinate in refrigerator for one hour.

Mix the flour, potato starch, and the rest of the Magic Creole Seasoning® in a large bowl and set aside until ready to cook.


Add enough oil to fill ⅓ of a large, heavy bottomed pot (or use a tabletop fryer). Heat over medium-high heat until it reaches 350°F.

Transfer the marinated chicken from the bag to the reserved seasoned flour. Toss until all chicken pieces are well coated. Shake off extra flour and carefully add to the hot oil (work in batches, if necessary, to avoid overcrowding).

Fry for about 5 minutes, or until browned and cooked through. Remove from fryer and serve hot with fresh lemon wedges and a side of sriracha sauce.