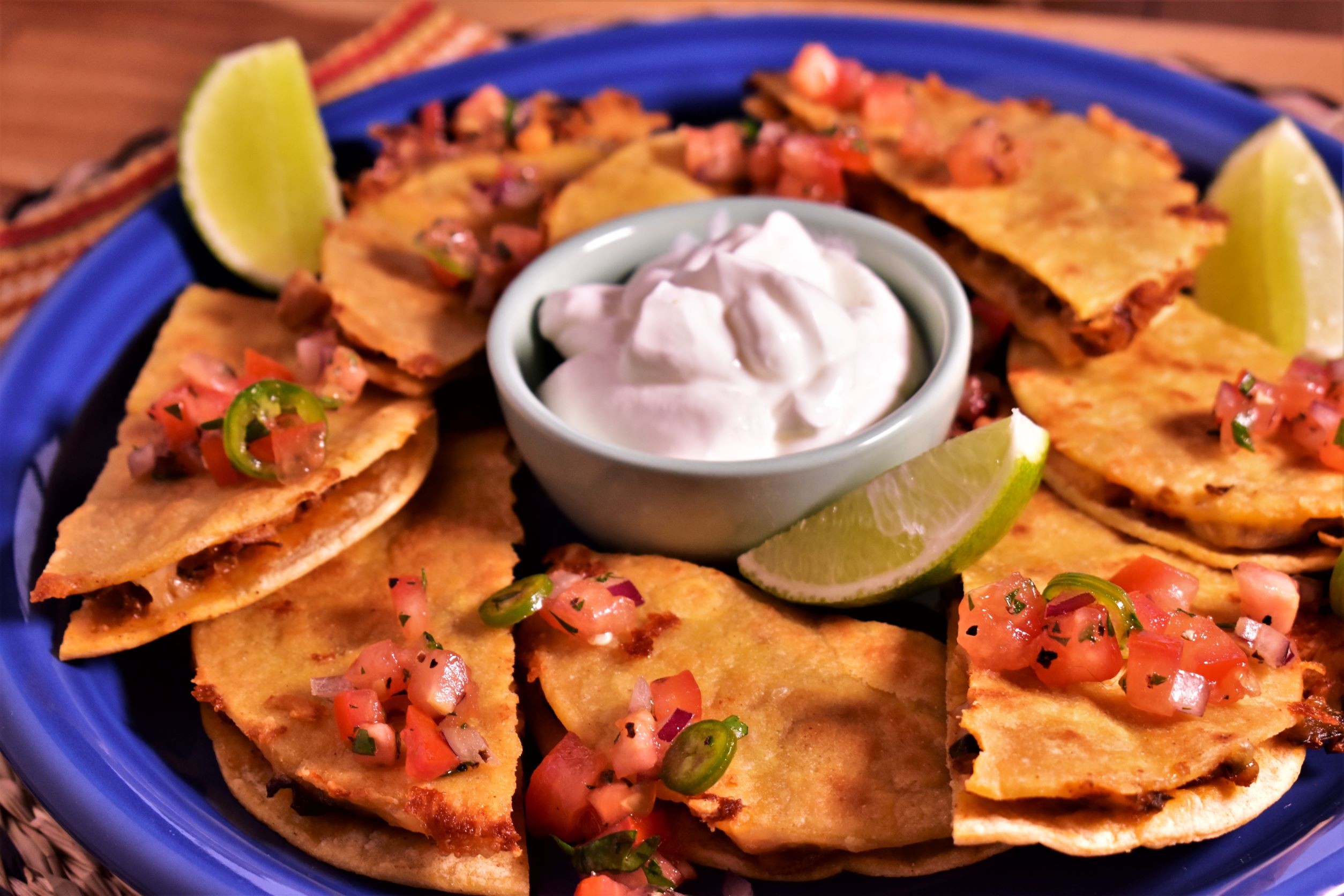 Servings
Makes 8 servings (16 mini quesadillas)
Ingredients
1 cup shredded mozzarella
1 cup shredded mild cheddar
3 tablespoons + 2 teaspoons olive oil, in all
½ cup small-diced onions
½ cup small-diced poblanos
¼ cup small-diced mild pickled peppers (like Hatch chiles or banana peppers)
2 cups small-diced cooked turkey or chicken
1 tablespoon + 2 teaspoons Fajita Magic®
3 tablespoons Magic Southwest Chipotle Marinade
32 small (street taco sized) corn tortillas
---
How To Prepare
Mix the mozzarella and cheddar cheeses together in a small bowl and set aside.

Heat 1 tablespoon of the oil in a sauté pan over medium-high heat. Add the onions, poblanos, and pickled peppers and sauté until the onions are translucent. Add the turkey (or chicken), Fajita Magic® and Southwest Chipotle Marinade, and mix until well combined. Remove from heat.

Heat a separate large skillet or flat top over high heat. Add 2 teaspoons of oil and lay 4 tortillas in a single layer. Add 1 tablespoon of the reserved cheese to each tortilla, then add 2 tablespoons of the turkey filling over the top, followed by 1 tablespoon of cheese. Top with another tortilla.

Heat until the bottom tortilla is golden brown and crispy. Then flip and heat until second side is crisp.

Remove from the pan and repeat cooking steps until ingredients are used.

Serve quesadillas cut in half, with a side of crema, salsa and guacamole.