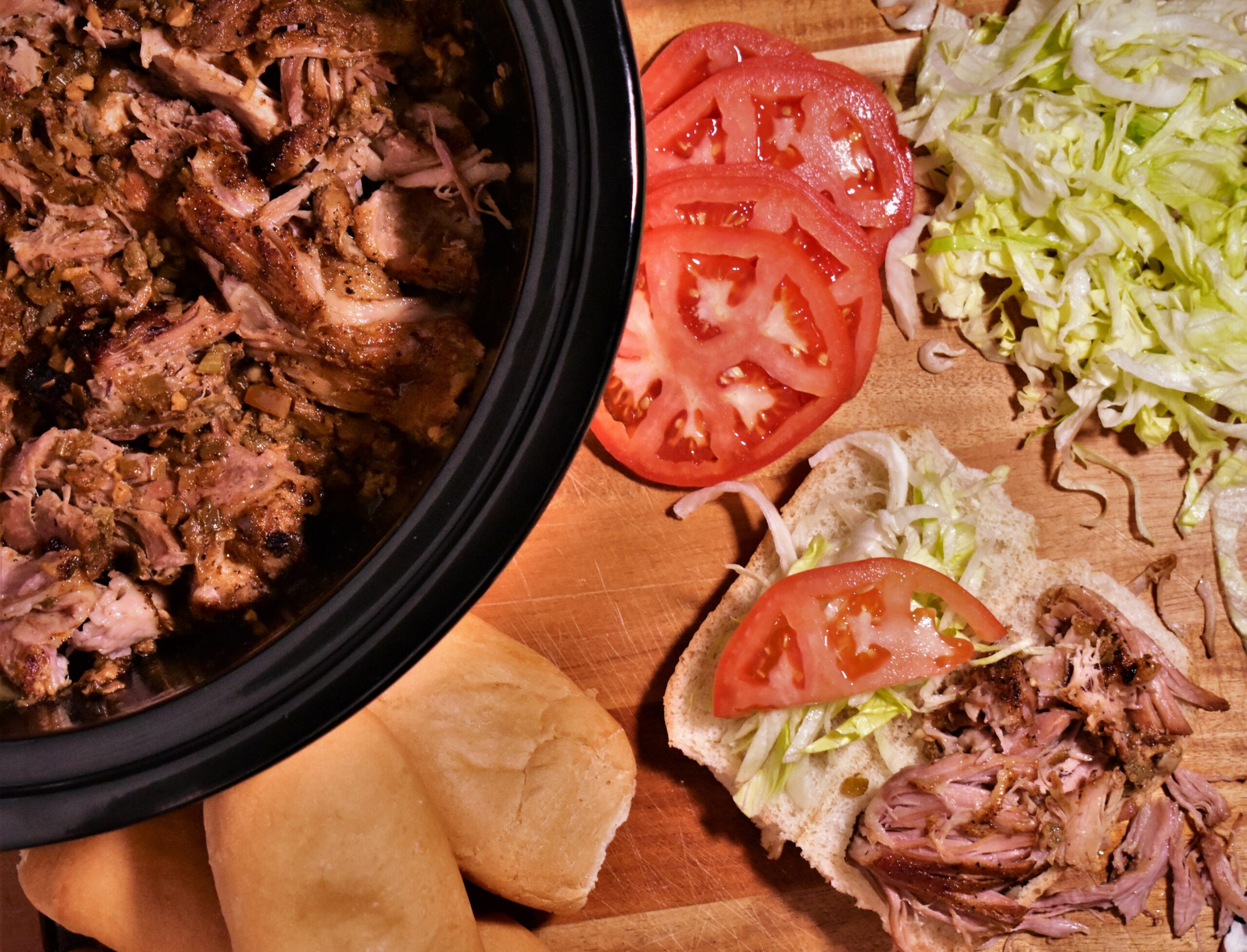 Servings
Makes 8 servings
Ingredients
2 tablespoons unsalted butter
3 tablespoons canola or vegetable oil, in all
½ cup finely diced onions
½ cup finely diced green bell peppers
½ cup finely diced celery
3 tablespoons minced garlic
3 tablespoons Magic Creole Seasoning®, in all
1 (4 lbs) boneless pork butt (shoulder roast)
½ cup chicken stock
---
How To Prepare
Heat the butter and 1 tablespoon of the oil in a skillet over medium-high heat.

When butter is melted, add the onions, bell peppers, celery, and garlic and cook until the onions are beginning to brown. Remove from heat and add 1 tablespoon of the Magic Creole Seasoning® and stir. Remove to a bowl and place in fridge to cool.

While the vegetables are cooling, cut 4 deep slits into the pork roast. Season the pork roast with the rest of the Magic Creole Seasoning® and stuff the slits with the cooled vegetable mixture.

Heat a heavy bottomed pot or sauté pan over medium-high heat and add the remaining oil. When oil starts to shimmer, add the pork butt and brown on all sides. Remove from heat and place pork butt into slow cooker.

Drain off the oil and add the stock to the pan, scraping up all the browned bits. Pour over pork roast, cover, and cook on high for 5 hours or low for 8 hours.

When done, remove the pork and pour the juices into a bowl. Use a ladle or spoon to remove the oil that rises to the top, then add back to the slow cooker along with the pork. Using two forks, shred the pork and mix well.

Serve hot on fresh French bread or with rice or roasted potatoes.