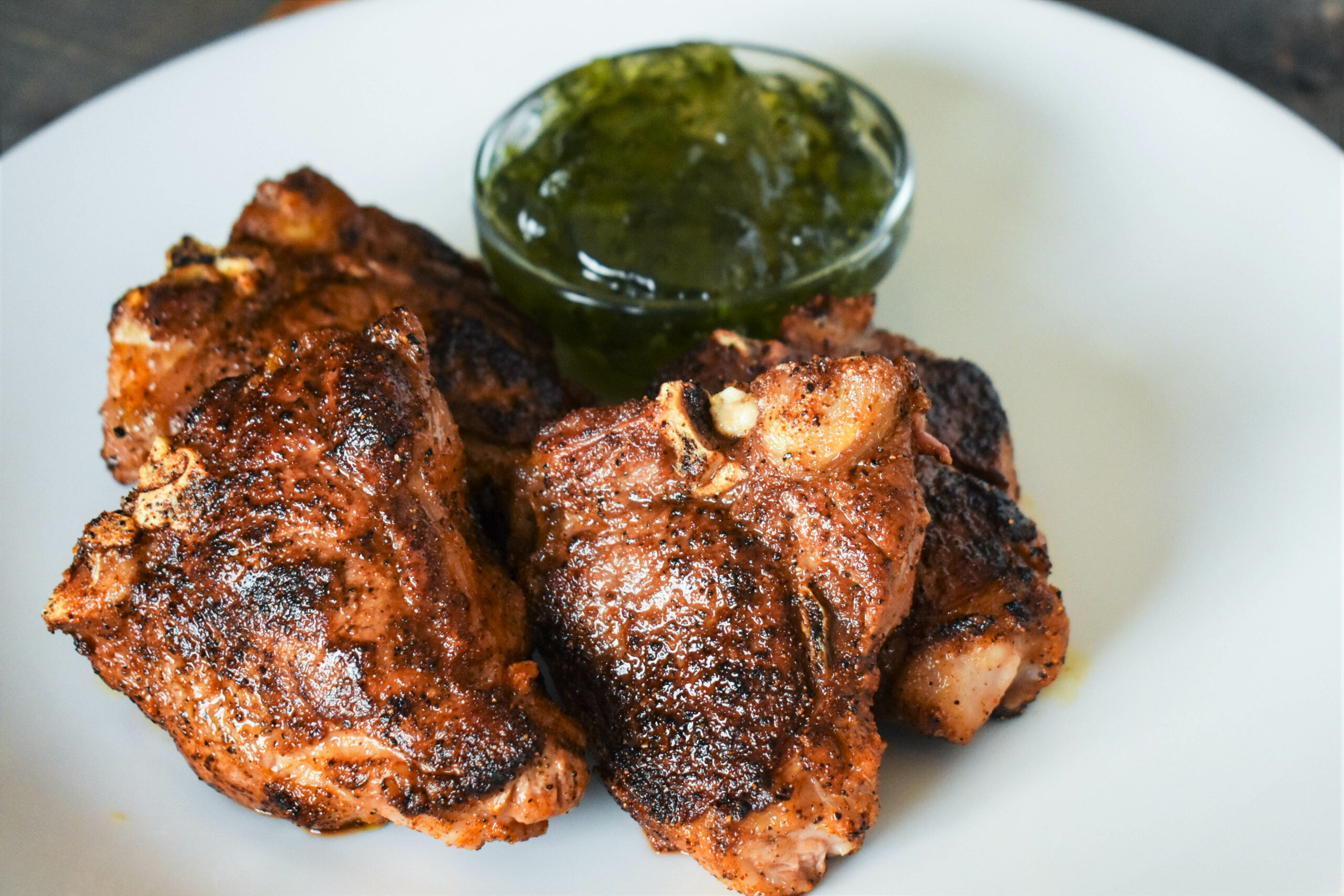 Servings
Makes 4 servings
Ingredients
4 tablespoons unsalted butter or olive oil or vegetable oil
1 tablespoon Chef Paul Prudhomme's Pork & Veal Magic® OR
Chef Paul Prudhomme's Meat Magic®
8 (2- to 3-ounce) lamb loin chops, about 1-inch thick, well chilled
---
How To Prepare
Place a heavy nonstick skillet over medium-high heat until hot, about 7 minutes.
As soon as the skillet is hot, lightly coat one side of each chop with butter, then sprinkle each buttered side evenly with ½ teaspoon of the Magic Seasoning Blend®. Place the chops in the skillet, seasoned sides down and sprinkle the top sides of all the chops evenly with the remaining Magic Seasoning Blend®.
Cook about 3 minutes. Turn the chops and, if the chops are extra lean, pour about ½ teaspoon melted butter on top of each. For medium rare, cook the chops 3 minutes more. (For medium, cook 4 minutes per side.) Remove chops and place on a serving platter. Don't stack the chops. Wipe the skillet clean and cook the remaining chops.
Serve with
Jalapeño Mint Jelly
Note: You can turn the meat more than once or continuously until cooked to desired doneness. All cooking times are approximate.