This is a great lower sodium recipe!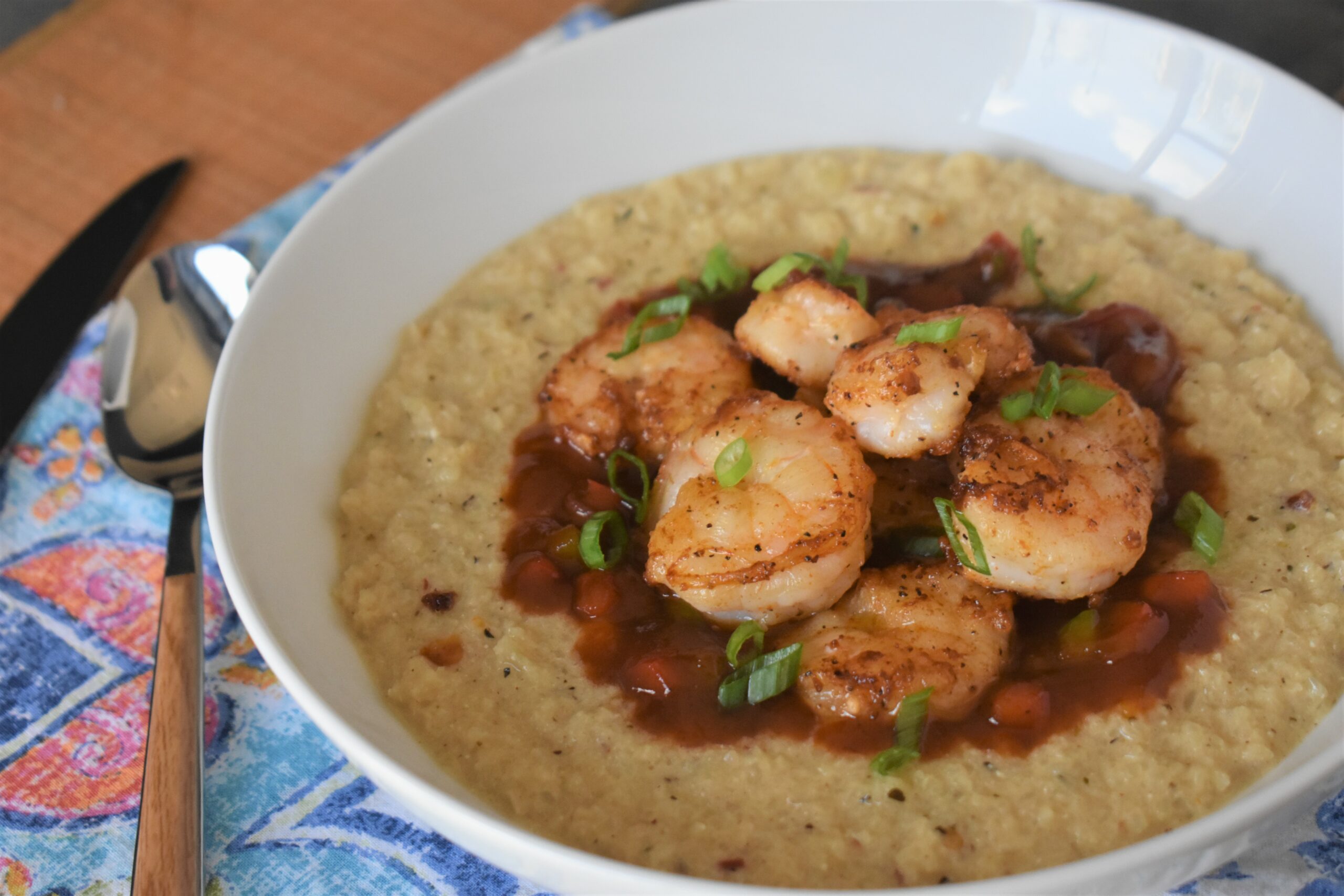 Servings
Makes 6 servings
Ingredients
6 tablespoons butter, unsalted
1 tablespoon garlic, minced
6 cups cauliflower, grated fine
3 cups chicken stock, no salt added
3 tablespoons corn starch
1/3 cup heavy cream
1 tablespoon Worcestershire sauce (optional)
1/3 cup ricotta cheese
1 Tablespoon Chef Paul Prudhomme's Magic Pepper Sauce®
1 Tablespoon Chef Paul Prudhomme's Herbal Pizza & Pasta Magic®
---
How To Prepare
In a 4 quart sauce pot, melt the butter over high heat. Continue heating until the butter begins to turn a light, hazelnut brown. Immediately turn the heat off and whisk in the garlic. Continue whisking and allow the garlic to fry (no heat) for 1 – 2 minutes or until it is a very light, golden brown.
Next, turn the heat back to high and stir in the finely grated cauliflower, allowing it to soak up the butter and garlic. Let this sauté for 1 – 2 minutes. Then add the chicken stock and bring the mixture to a boil. Once boiling, reduce the liquid to a hard simmer and cook, uncovered, for 5 minutes. While that's cooking stir together the corn starch, heavy cream, and Worcestershire sauce.
After 5 minutes, whisk in the heavy cream mixture. Continue whisking until the grits begin to boil and thicken. Stir in the ricotta cheese and Chef Paul Prudhomme's Magic Pepper Sauce®. Continue stirring until the ricotta has melted completely. Once the cheese is fully melted, stir in Chef Paul Prudhomme's Herbal Pizza & Pasta Magic®. Serve hot with our
Shrimp Creole