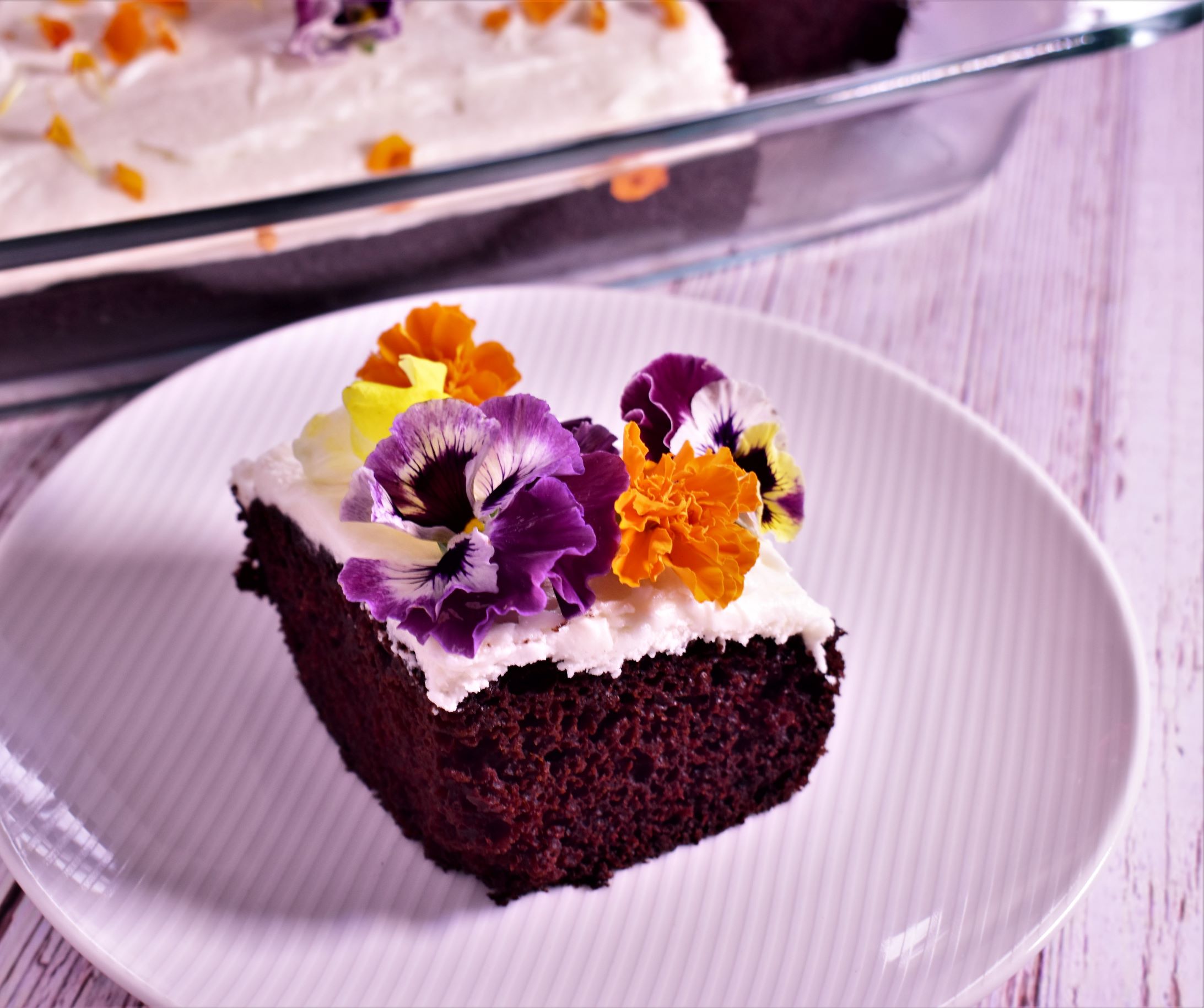 Servings
Makes about 15 servings
Ingredients
CAKE:
2 cups all-purpose flour
1 teaspoon salt
1 teaspoon baking powder
2 teaspoons baking soda
¾ cup unsweetened cocoa powder
1 cup Sweetie Magic®
½ cup sugar
1 cup canola oil
1 cup coffee (fresh brewed, then cooled to room temperature)
1 cup milk
2 eggs
1 teaspoon vanilla

FROSTING:
2 sticks (1 cup) unsalted butter, room temperature
3 cups powdered sugar
1 teaspoon vanilla extract
4 tablespoons milk
---
How To Prepare
Preheat oven to 325°F.

In a large bowl sift flour, salt, baking powder, baking soda, and unsweetened cocoa powder together, then set aside. In a separate bowl, combine the sugars and oil and mix for 2 minutes. Add eggs individually and mix 1 additional minute. Add in vanilla, coffee, and milk, and mix for 2 minutes. Add reserved dry ingredients to the wet mixture and mix for 2 to 3 minutes (batter will seem thin).

Pour into a 9x13 -inch greased and lightly floured pan. Bake for 35 to 38 minutes, or until toothpick comes out clean. Remove from oven and place on wire rack and let cool for at least 15 minutes.

Prepare frosting by adding butter, powdered sugar, vanilla, and milk to a large mixing bowl. Mix with a paddle attachment until fully incorporated.

Once cake is completely cooled spread icing over the cake and serve.