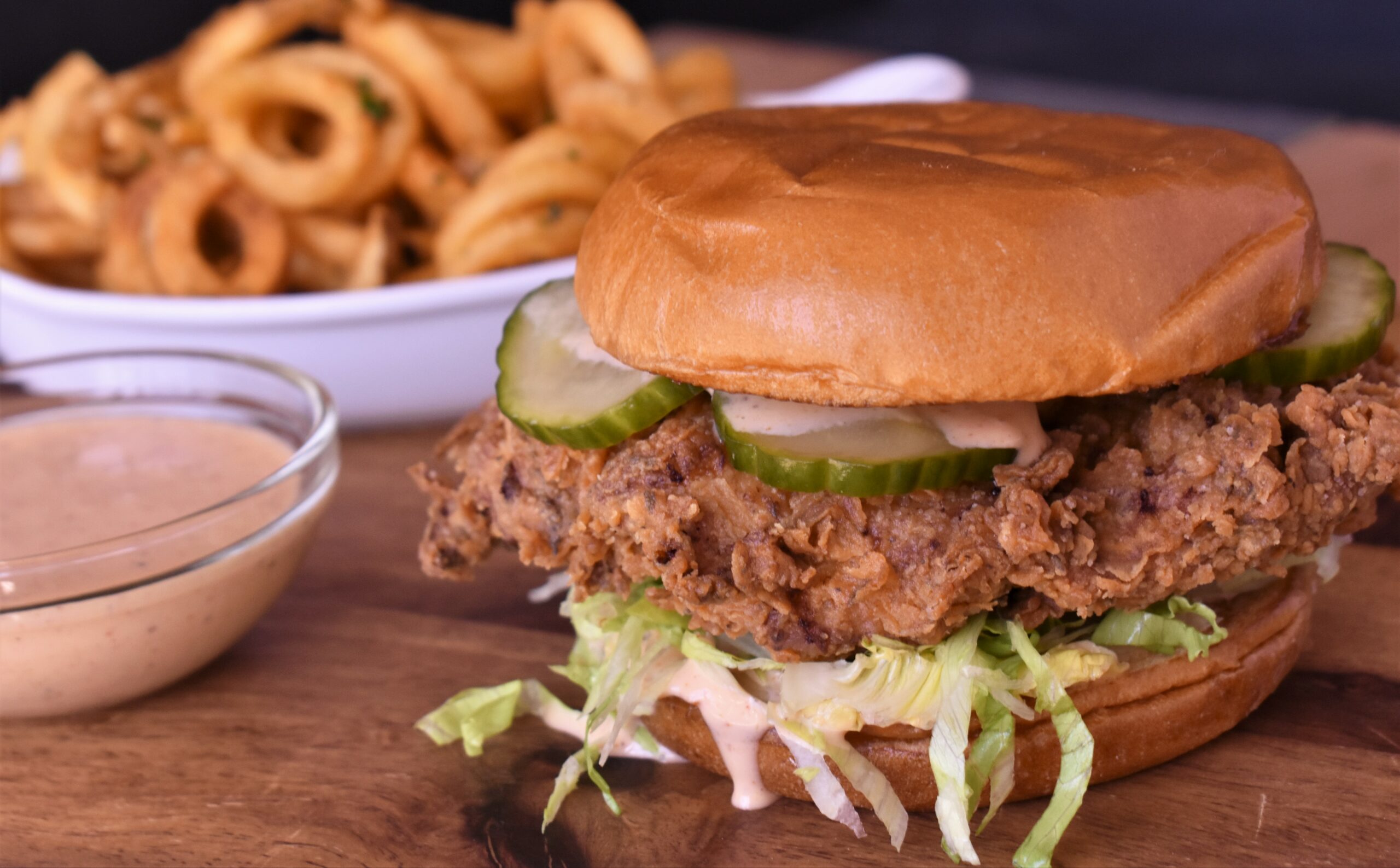 Servings
Makes 4 sandwiches
Ingredients
FRIED CHICKEN BREASTS
2 cups all-purpose flour
2 teaspoons salt
½ cup buttermilk
3 tablespoons + 1 teaspoon Chef Paul Prudhomme's Blackened Redfish Magic®
4 teaspoons yellow mustard
2 eggs
4 (6-ounce) boneless, skinless chicken breasts, pounded to ½-inch thick
SANDWICHES
4 brioche buns, buttered and toasted
shredded lettuce
Salmon Magic Pickles
Buttermilk Sriracha Mayo
---
How To Prepare
Mix the flour and salt together in a large bowl and set aside. In another bowl, whisk the buttermilk, Redfish Magic, mustard, and eggs together, then pour into a gallon-sized resealable bag. Place the chicken breasts in the marinade, seal bag and refrigerate for 2-6 hours.
When ready to cook, remove the chicken from marinade and dredge in flour until well coated. Let chicken rest in flour for a few minutes. Remove breasts from flour and fry at 325°F for 8-10 minutes, or until internal temperature reaches 165°F.
Place each breast on a buttered and toasted bun, top with
Salmon Magic Pickles
,
Buttermilk Sriracha Mayo
and shredded lettuce. Serve immediately.