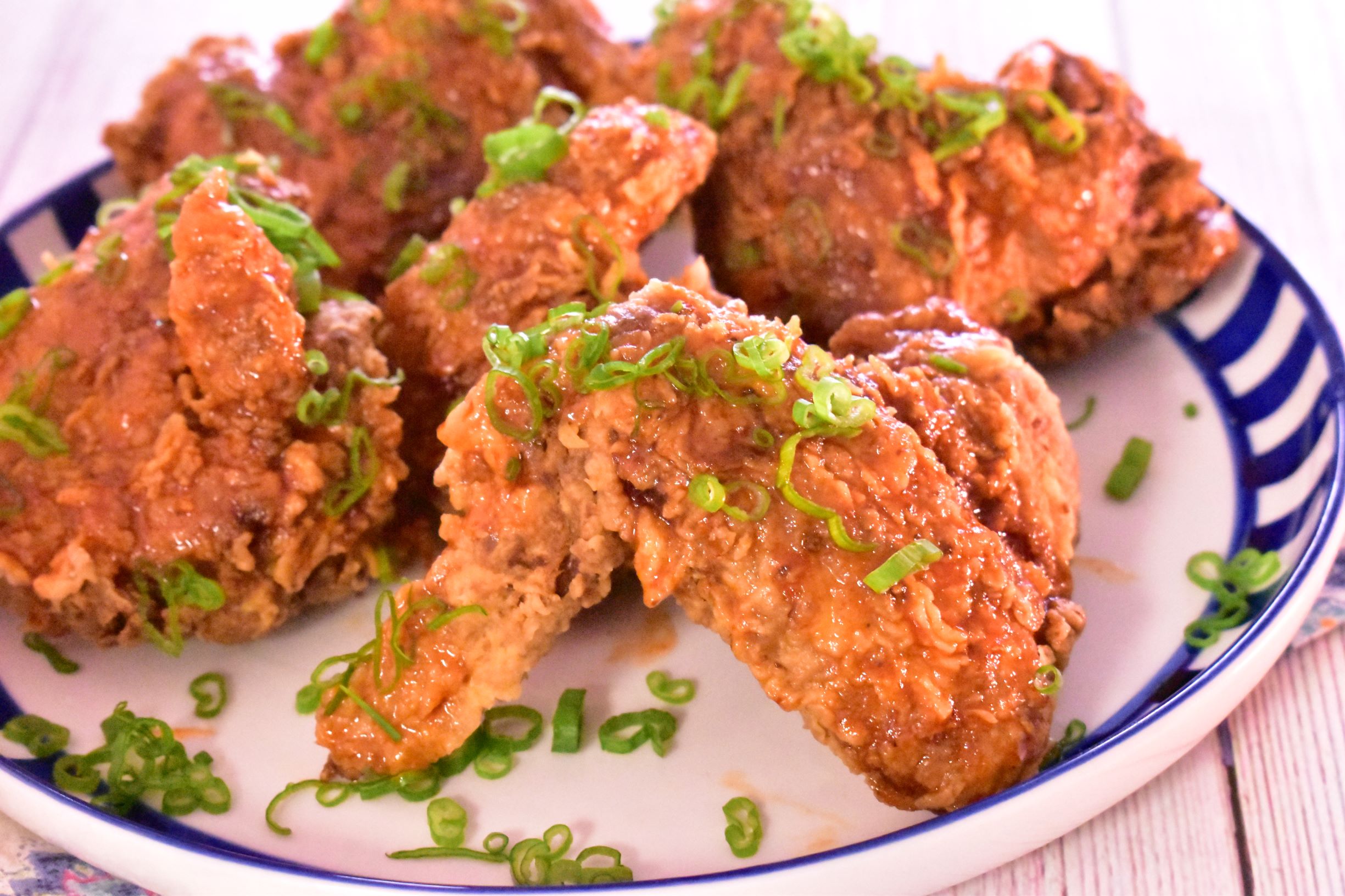 Servings
Makes 4-6 servings
Ingredients
CHICKEN WINGS
2½ lbs whole chicken wings (about 8-10)
2 tablespoons + 1 teaspoon Vegetable Magic®
2½ cups all-purpose flour
1 teaspoon salt
2 eggs
2 tablespoon yellow mustard
1 tablespoon white vinegar
4 tablespoon water

HONEY SRIRACHA GLAZE
⅓ cup sriracha sauce
½ cup honey
2 tablespoons rice wine vinegar
4 tablespoons cold, unsalted butter
¼ cup thinly sliced green onions
---
How To Prepare
Toss the whole wings with the Vegetable Magic® in a mixing bowl. Place in the refrigerator for at least one hour.

Preheat oil in a deep fryer to 350°F.

In a large bowl, mix the flour and salt together and set aside. In another bowl, mix the eggs, mustard, vinegar, and water.

Place the wings in the flour and toss to coat. Shake to remove excess, then dip in the egg mixture. Let excess drip off, then place back into the flour and toss to coat well. Remove from flour, shake off excess then fry for 14 minutes.

While the wings are frying, put all sauce ingredients, except green onions, in a small saucepan and place over medium heat. Whisk until butter is melted, then remove from heat.

When wings are done, remove from the oil, add to a mixing bowl, and immediately toss with a few tablespoons of the Honey Sriracha Sauce.

Garnish with the green onions and serve immediately.