This is the way we make mashed potatoes at K-Paul's, and our customers say they are to die for! Since people are always asking what our secret is, we thought we'd share it with you. If a potato dish can be considered first class, this one definitely is.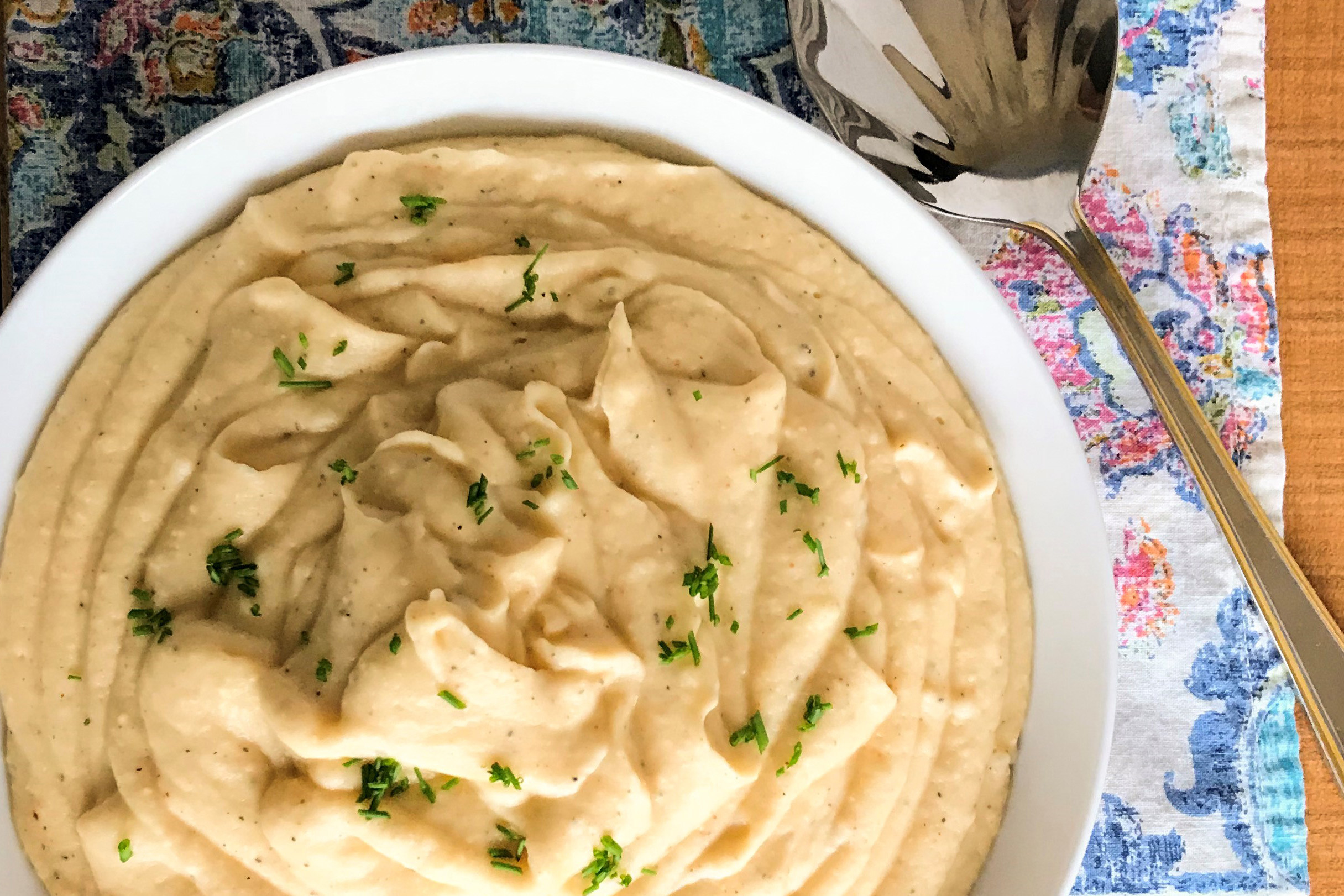 Servings
Serves 6
Ingredients
3 medium to large potatoes (about 3 pounds, peeled)
1 (¼ pound) stick unsalted butter, melted
2 cups heavy cream
2 tablespoons + 1 teaspoon Chef Paul Prudhomme's Vegetable Magic® OR
2 tablespooons + 1 teaspoon Chef Paul Prudhomme's Meat Magic® OR
2 tablespoons + 1 teaspoon Chef Paul Prudhomme's Magic Seasoning Salt®
---
How To Prepare
Dice 1 potato into 1-inch cubes and the other 2 into ½-inch cubes.

Add enough water to a large pot to measure 1½ inches deep and place over high heat. When the water boils, add the potatoes, cover, and cook until the large-dice potatoes are fork tender, about 20 to 25 minutes. Drain thoroughly.

While the potatoes are draining, melt the butter in a small skillet, then remove from the heat.

Place the drained potatoes in a food processor or mixer and process until smooth (you may have to do this in batches). With the machine running, slowly add the melted butter to the potatoes, and when it is mixed in, add the cream. Process only until the potatoes are stiff but not dry, about 3 to 4 minutes. When the potatoes reach the right consistency, add the Chef Paul Prudhomme's Magic Seasoning Blend and pulse a couple of times, just to mix it in. Do not overmix!