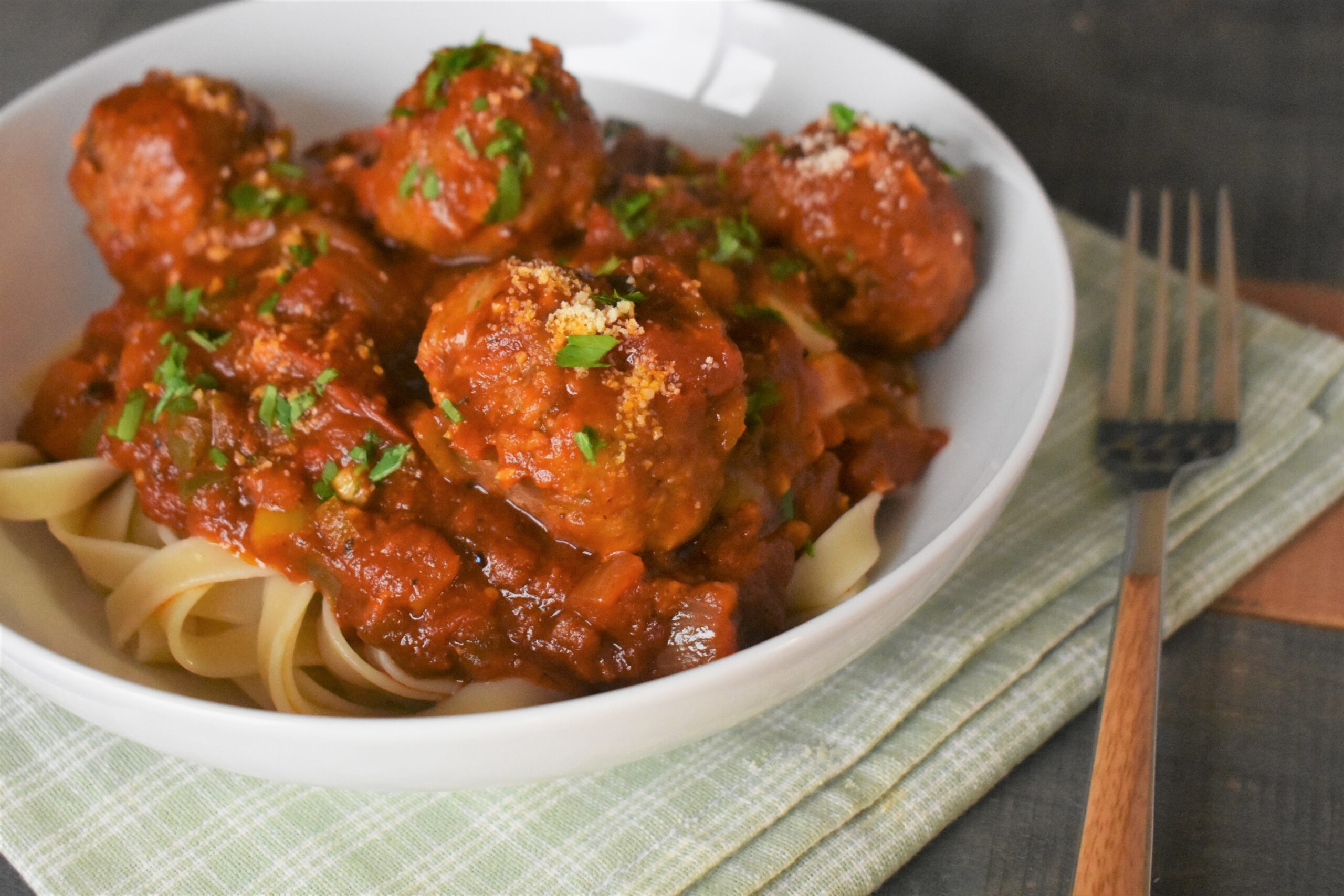 Servings
Makes 8 to 10 Servings
Ingredients
6 tablespoons olive oil, in all
2 (15-ounce) cans tomato sauce
2½ cups chopped onions, in all
2 cups chopped green bell peppers, in all
1 cup chopped red bell peppers
1 cup chopped yellow bell peppers
1 tablespoon Kosher salt
3 tablespoons Chef Paul Prudhomme's Herbal Pizza & Pasta Magic®
2 tablespoons minced garlic
2 (15-ounce) cans diced tomatoes
2 cups no salt added chicken stock
1 pound 80/20 ground beef
1 egg, lightly beaten
2 tablespoons minced serrano peppers
½ cup bread crumbs
½ cup all-purpose flour
2 tablespoons firmly packed dark brown sugar
---
How To Prepare
Preheat oven to 400°F. Heat 2 tablespoons of the olive oil in a 6-inch skillet until hot. Add one can of the tomato sauce and, as soon as it starts to sputter, reduce the heat to low and cover. Cook, uncovering to stir every five minutes, until most of the liquid has evaporated and the sauce is thick and dark red-brown, about 40 minutes to an hour. Remove from heat and set aside.

Heat the rest of the oil in a large heavy bottom pot over high heat until very hot. Add 1½ cups of the onions, 1 cup of the green bell peppers, the yellow bell peppers, red bell peppers, salt and Herbal Pizza & Pasta Magic®. Cover and cook, stirring every few minutes to prevent hard sticking. Cook for 15 minutes until hard sticking is unavoidable and the vegetables are brown. Remove pot from heat and scoop out one cup of the vegetable mix and puree. Set aside to cool. Add the remaining onions and green bell peppers, garlic, diced tomatoes, the browned tomato sauce, remaining can of tomato sauce, and stock to the pot. Return to heat and bring to a boil, scraping browned bits off bottom of pot. Once boiling, lower heat to simmer and cook, stirring every 5 minutes, for 40 minutes. While the sauce is cooking, prepare the meatballs.

In a large bowl, combine the beef, pureed vegetables, egg, serrano peppers, and bread crumbs. Mix evenly but gently. Scoop 2 tablespoons of the meat mixture into approximately 2-inch diameter balls, roll them lightly in the flour, and place them on a lightly floured sheet pan. Bake for 20 minutes, or until golden brown.

After the sauce has simmered for 40 minutes, stir in the brown sugar, then add the meatballs. Simmer for another 10 minutes, stirring every couple minutes to prevent any sticking. Remove from heat and serve over your favorite pasta.