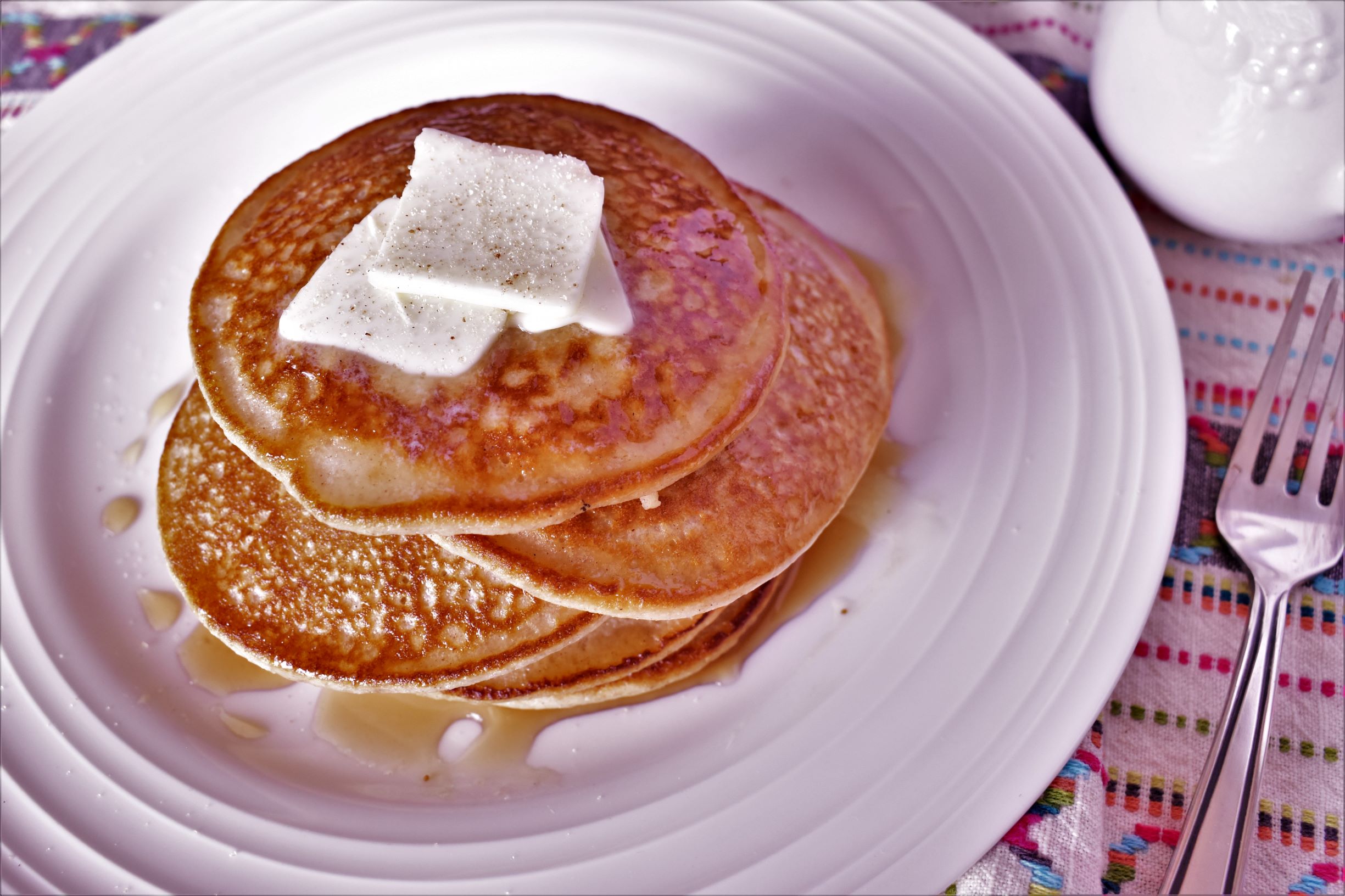 Servings
Makes 8 pancakes
Ingredients
2 cups oatmeal (quick oats)
2 cups cottage cheese
1 cup egg whites
3 teaspoons Sweetie Magic®
2 teaspoons vanilla extract
6 tablespoons unsalted butter, in all
---
How To Prepare
Preheat oven to 275°F.

Add everything except the butter to a blender or food processor and blend until well combined and smooth, about 1-2 minutes, .

Heat a griddle or large skillet over medium heat. Working in batches, melt 2 tablespoons butter on the griddle and when it stops sizzling, ladle batter onto the griddle (about ¼ cup each). When small bubbles rise to the surface and pancakes begin to brown on the sides (2-4 minutes), flip and continue cooking for another 2-3 minutes, or until cooked through.

Remove the pancakes from the pan, place on a baking sheet and keep warm in the oven. Repeat cooking process with remaining butter and batter.

Serve with your favorite syrup, butter and a sprinkle of Sweetie Magic®!