We took that trendy new pasta dish and added our own touch of Magic!  Our Herbal Pizza & Pasta Magic spices up the dish with touches of red pepper flakes, basil, oregano and parmesan cheese.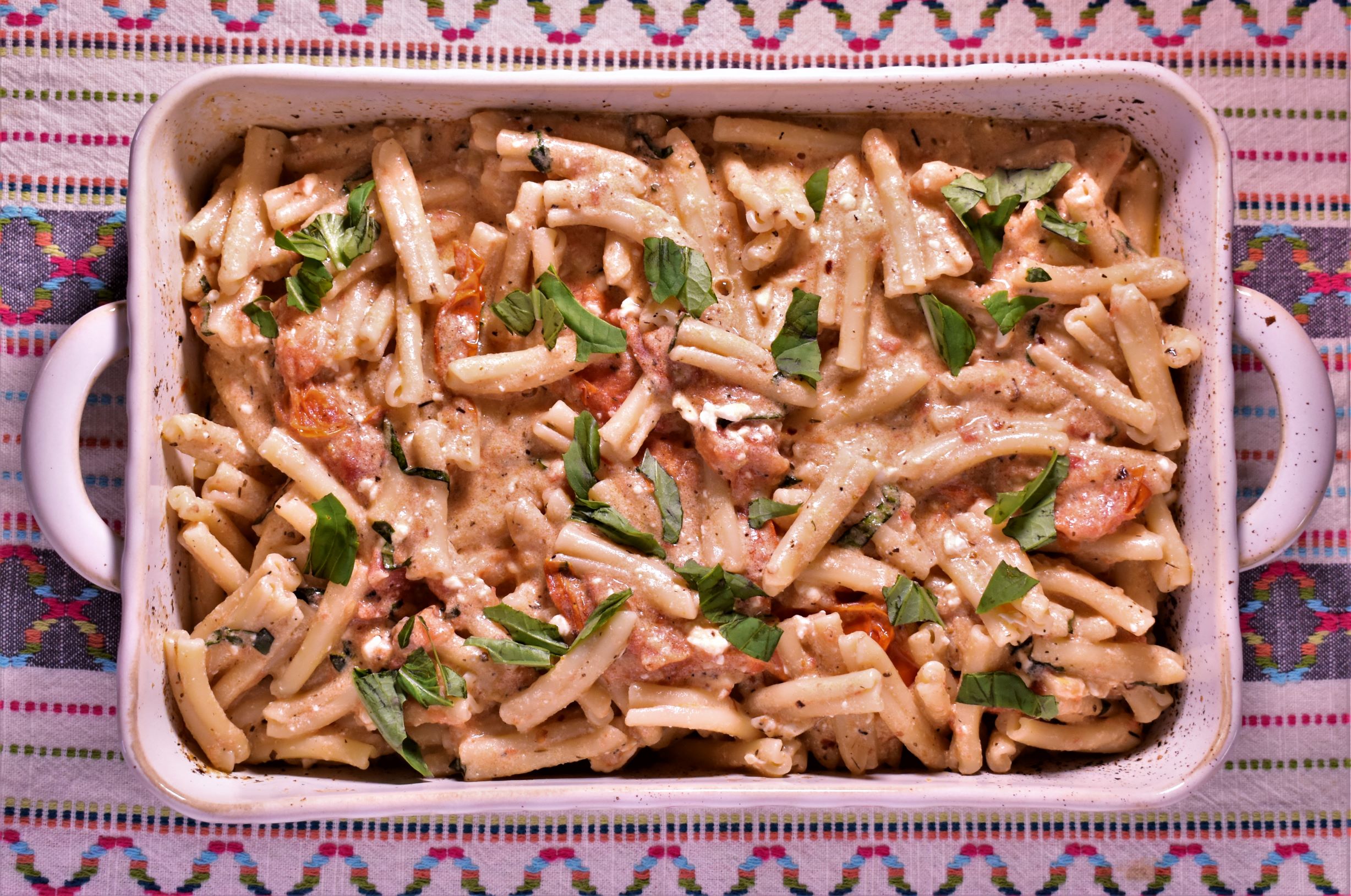 Servings
Makes 6-8 servings
Ingredients
2 pounds cherry or grape tomatoes
5 cloves peeled and smashed garlic
5 tablespoons olive oil, in all
1 tablespoon + 1 teaspoon Herbal Pizza & Pasta Magic®, in all
1 (8 oz) block feta cheese
12 ounces dry pasta of your choice
1 tablespoon chopped basil
---
How To Prepare
Preheat oven to 400°F. Place the tomatoes and garlic in a baking dish and toss with 4 tablespoons of oil and 1 tablespoon of the Herbal Pizza & Pasta Magic®. Place the block of feta in the middle of the dish and pour the remaining oil and seasoning over it. Place in the oven and cook for 30 minutes. While baking, cook pasta according to package instructions.

Remove baking dish from the oven. Carefully smash the tomatoes and mix with the feta to make a sauce. Add the pasta and basil and mix well. Serve hot.