This classic cheese spread is perfect as a snack or appetizer, sandwich filling or for grilled cheese!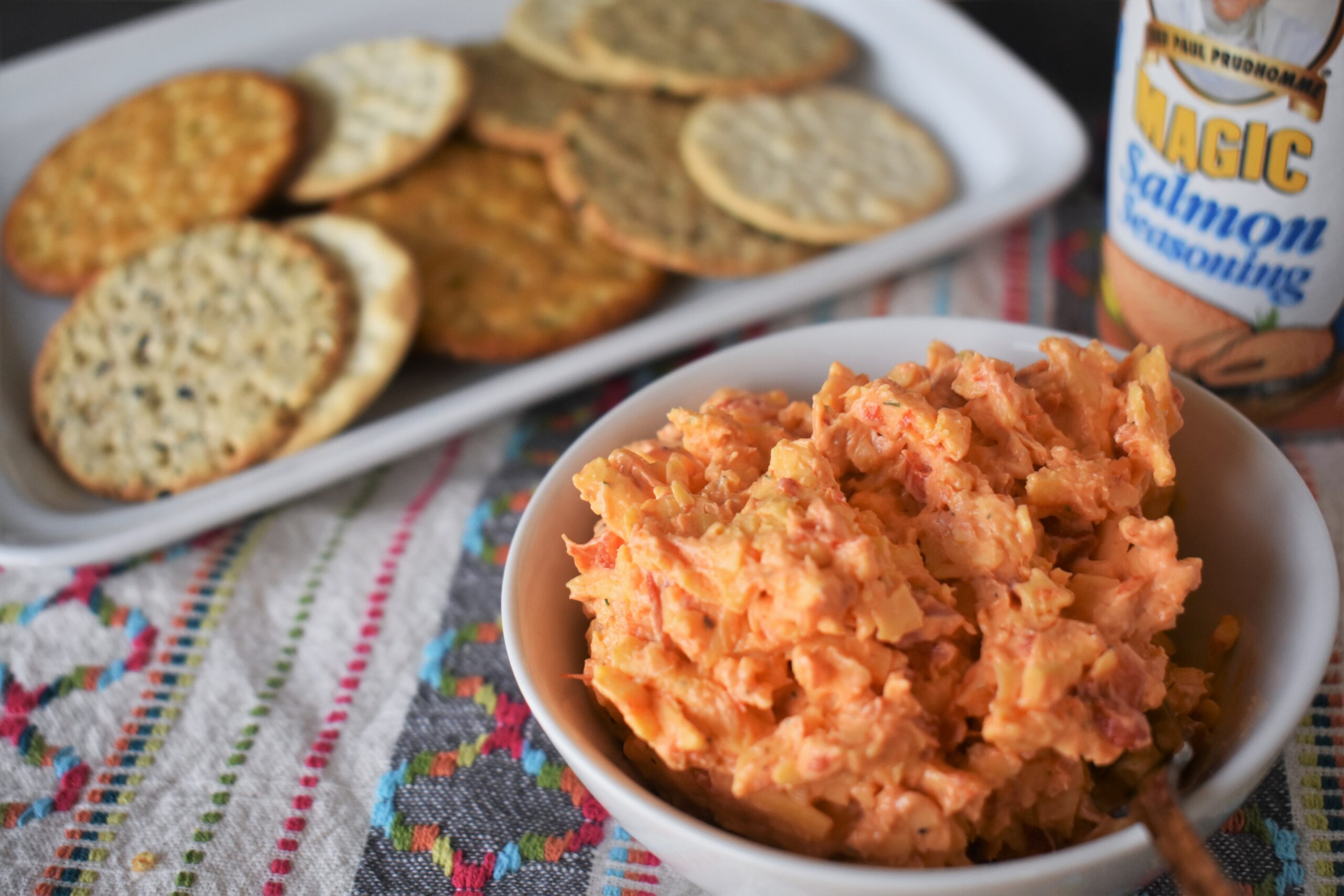 Servings
Makes about 1½ cups
Ingredients
3 tablespoons cream cheese, softened
3 tablespoons mayonnaise
1 cup grated sharp cheddar cheese
1 teaspoon Chef Paul Prudhomme's Salmon Magic®
3 tablespoons chopped pimentos
---
How To Prepare
Add the cream cheese and mayonnaise to a food processor and pulse until smooth. Add the remaining ingredients and pulse until well mixed but cheddar still has small pieces. Refrigerate until ready to serve.