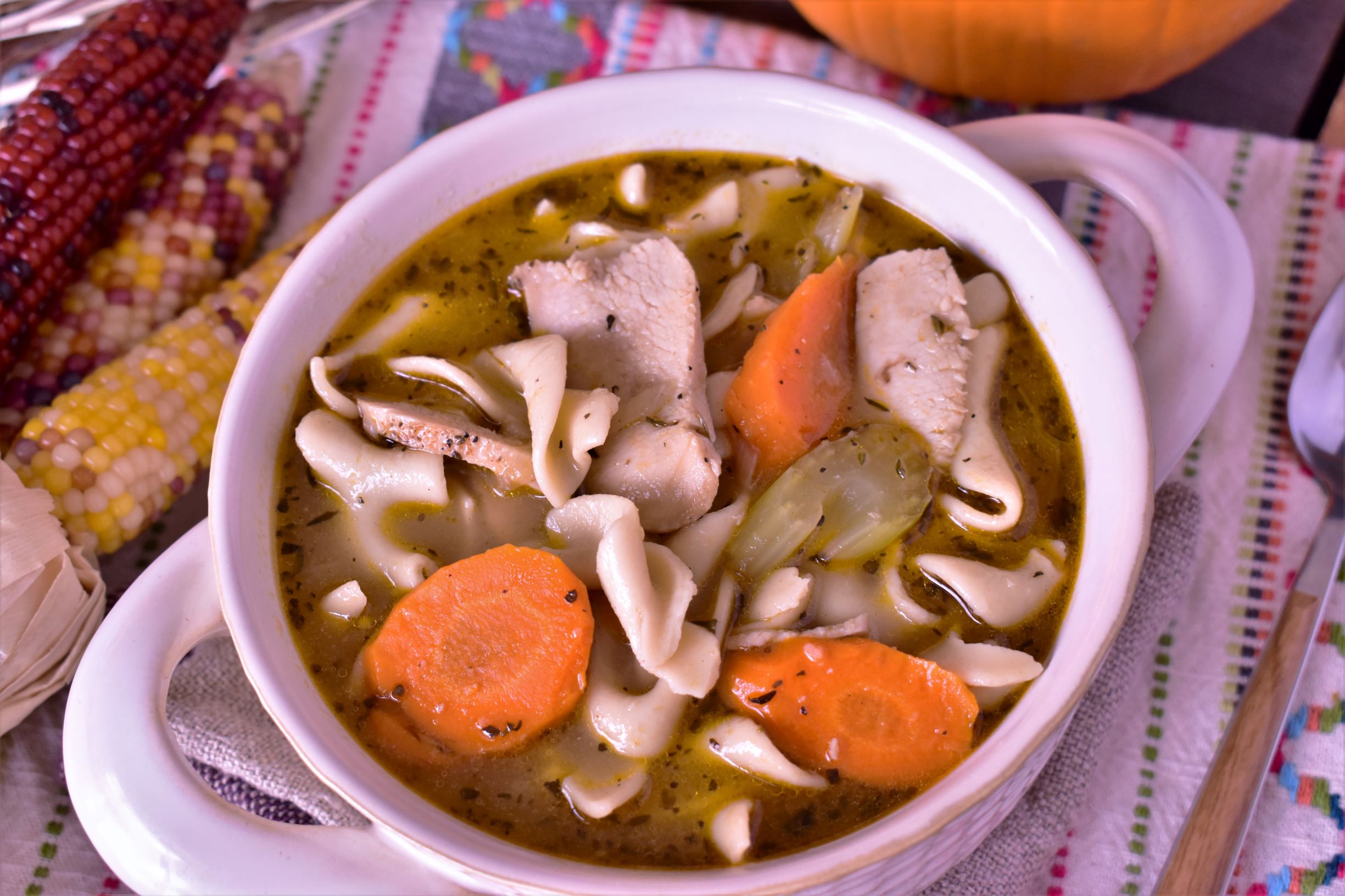 Servings
Makes 4 servings
Ingredients
1 tablespoon butter
1 tablespoon olive oil
1 cup carrots, peeled and sliced thin
1 cup celery, sliced thin
1 cup onion, sliced thin
2 garlic cloves, minced
2 teaspoons Poultry Magic®
1 teaspoon fresh thyme, chopped
½ teaspoon fresh rosemary, chopped
1 teaspoon freshly ground black pepper
1 teaspoon salt
8 cups low-sodium chicken or turkey broth
12 ounces wide egg noodles
1-2 cups water (see NOTE)
3 cups shredded cooked chicken or turkey
---
How To Prepare
In a large Dutch oven or stockpot, add butter, oil, carrots, celery and onion and sauté over medium-high heat for about 7 minutes, or until vegetables begin to soften. Stir intermittently. Add the garlic and sauté for 1 to 2 minutes.

Add the Poultry Magic®, thyme, rosemary, pepper, salt and broth. Stir well and bring to a boil. Cook for 5 minutes or until vegetables are soft, stirring occasionally.

Add the egg noodles and stir well. (NOTE: if stock is not covering the noodles, add 1-2 cups, or enough water to cover.) Return to a heavy simmer and cook for 8 to 10 minutes, until noodles are soft.

Add shredded chicken or turkey and cook for 2 to 3 minutes, or until heated through. Adjust salt and pepper to taste. Remove from stove and serve hot with your favorite crusty bread.