We dipped our premium Andouille Smoked Sausage into a fresh cornmeal batter for a gourmet snack on a stick! Dip in traditional mustard, ketchup or even a spicy remoulade sauce for ultimate flavor!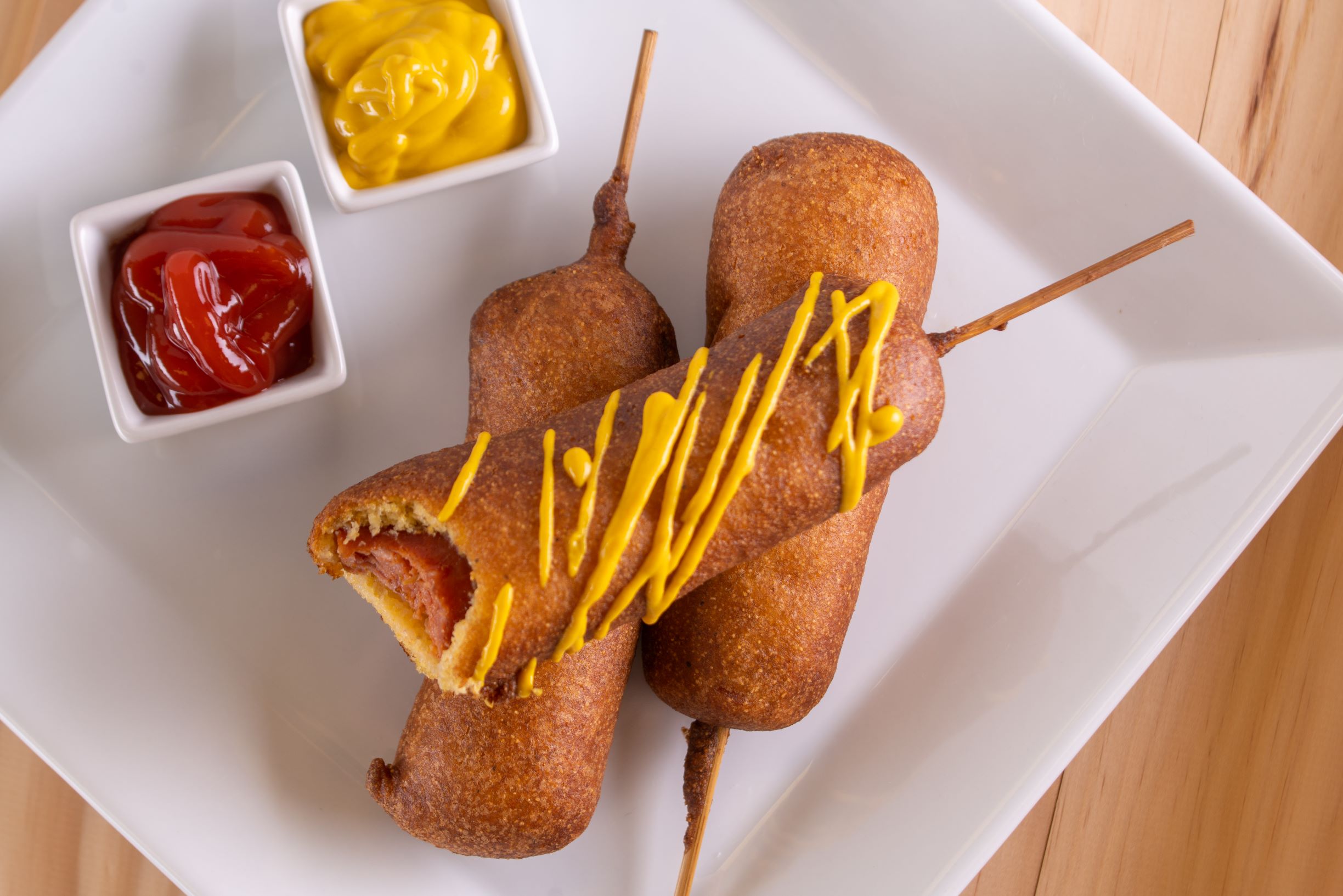 Servings
Makes 10
Ingredients
1¼ cups all-purpose flour
¾ cup corn meal
4 tablespoons granulated sugar
1¼ teaspoons baking powder
¾ teaspoons baking soda
1 tablespoon Magic Creole Seasoning™
2 eggs
1¼ cups buttermilk
5 (5-inch long) links Andouille Smoked Sausage (Hot or Regular)
10 wooden skewers
---
How To Prepare
In a large mixing bowl, whisk together the flour, corn meal, sugar, baking powder, baking soda, and Magic Creole Seasoning™. In a separate small bowl, whisk together the eggs and buttermilk then add that to the dry ingredients and stir until smooth. Pour into a glass or other tall container and let rest.

Heat oil in your preferred fryer to 375°F. Slice the andouille links in half lengthwise and pierce about halfway up with the wooden skewers. When oil is hot, dip the andouille skewers in the reserved batter until fully coated, and let excess drip off for a couple seconds. Carefully drop into hot oil and cook, turning over occasionally to cook all sides evenly, until dark golden brown. Remove from oil and let drain on a paper towel-lined baking sheet. Serve hot with your favorite dipping sauces.