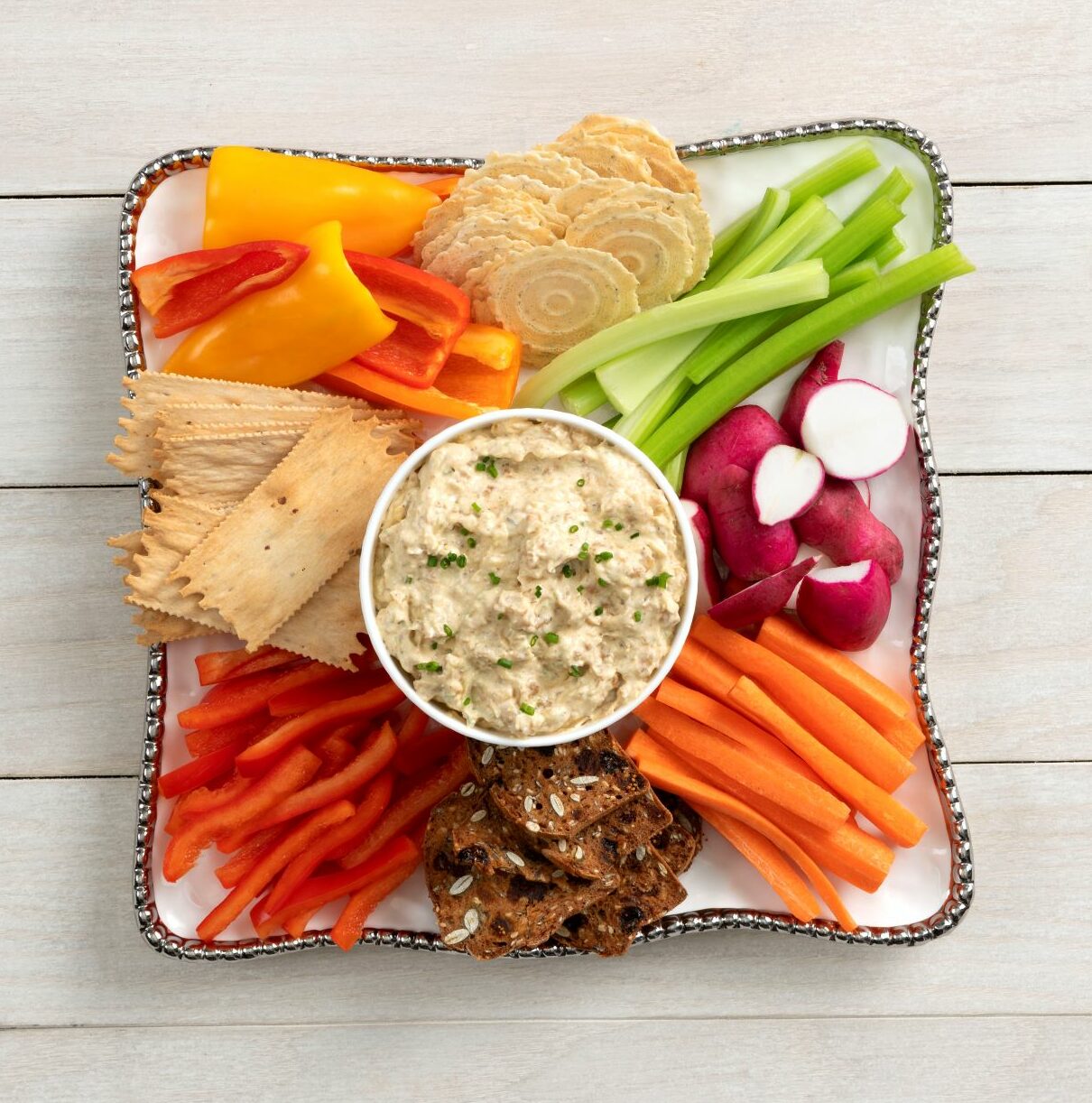 Servings
Makes 3½ cups
Ingredients
1 tablespoon unsalted butter
½ cup onions, diced
¼ cup green bell pepper, diced
¼ cup celery, diced
1 teaspoon garlic, chopped
½ cup green onions, sliced
12 ounces shrimp, peeled and deveined
1 tablespoon Chef Paul Prudhomme's Seafood Magic®
8 ounces cream cheese, softened
¼ cup sour cream
¼ cup mayonnaise
1 teaspoon Chef Paul Prudhomme's Magic Pepper Sauce®
1 teaspoon Worcestershire sauce
---
How To Prepare
Add onions, bell peppers, celery, garlic and green onions to a food processor. Pulse for a few seconds at a time until finely minced, be sure to scrape down the sides of the bowl every few pulses. Finely chop the shrimp.

Melt butter in non-stick skillet on medium heat, then add minced vegetables, chopped shrimp, and Seafood Magic®. Stir frequently until vegetables and shrimp are fully cooked and most of the moisture has cooked out of the pan, about 10 to 12 minutes. Remove pan from heat and transfer mixture into a medium mixing bowl. Add cream cheese, sour cream, mayonnaise, Magic Pepper Sauce®, and Worcestershire sauce to the mixing bowl. Gently mix all ingredients until well incorporated.

Cover and chill for at least one hour before serving with fresh vegetables and crackers.