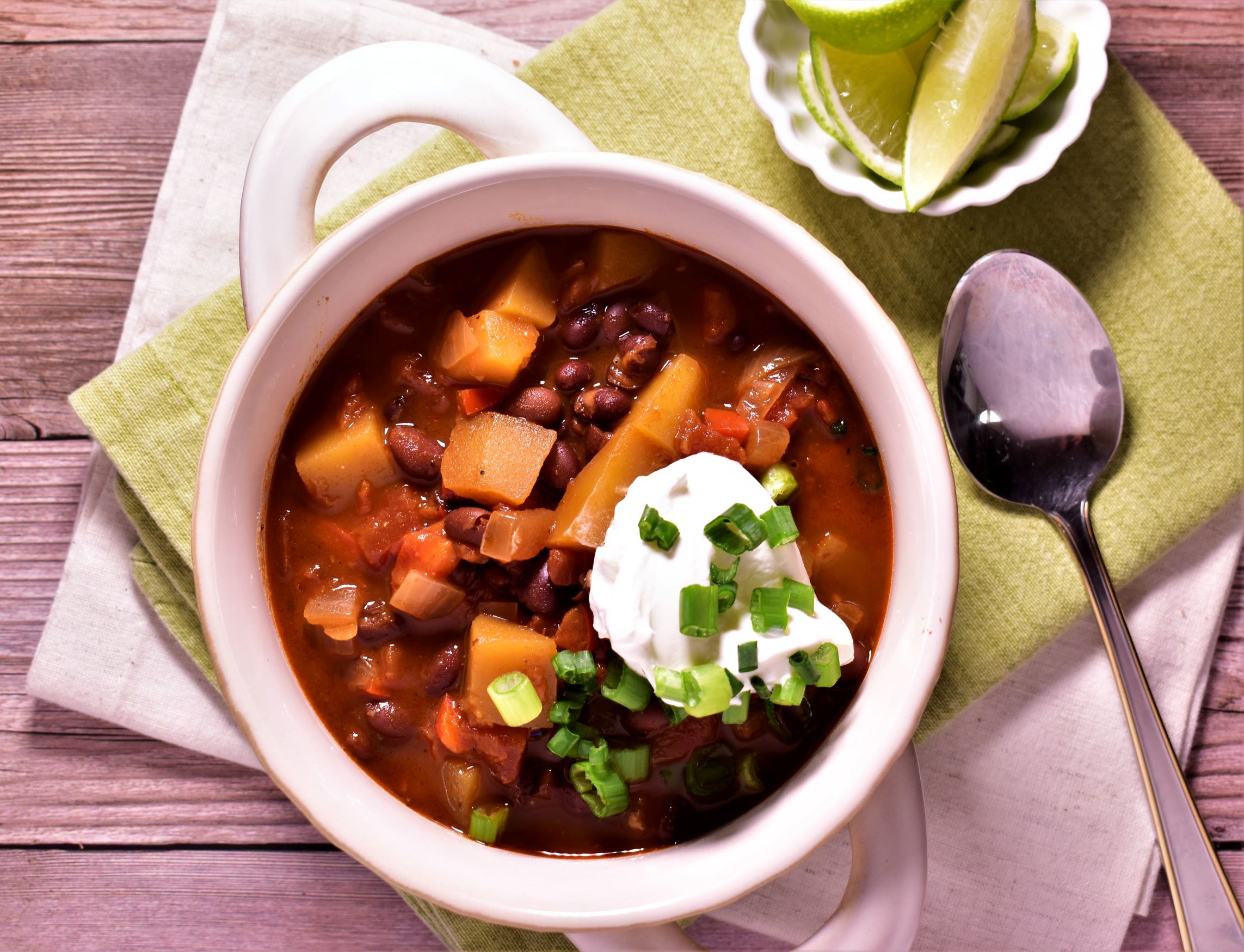 Servings
Makes 4 servings
Ingredients
2 tablespoons olive oil
1 cup small-diced yellow onion
1½ cups diced bell pepper
3 cups butternut squash, peeled, seeded and diced into ½-inch cubes
1 teaspoon chopped garlic cloves
2 tablespoons Magic Chipotle Seasoning™
1 teaspoon salt
1 bay leaf
1 (15-19 oz) can black beans, drained and rinsed
1 (14 oz) can diced tomatoes (undrained)
2 cups vegetable broth
---
How To Prepare
Heat olive oil in a 4-6-quart Dutch oven or stockpot over medium heat. When shimmering, add the onion, bell pepper and butternut squash and cook, stirring occasionally, until the onions start to turn translucent.

Reduce heat to medium-low and add the garlic and Magic Chipotle Seasoning™. Cook, stirring constantly, until fragrant, about 30 seconds. Add the salt, bay leaf, black beans, tomatoes, and broth. Stir well, then cover and cook for about 1 hour, stirring occasionally, or until squash is tender and the liquid has reduced to a chili consistency.

Remove the bay leaf and serve hot, garnished with sour cream and sliced green onion.