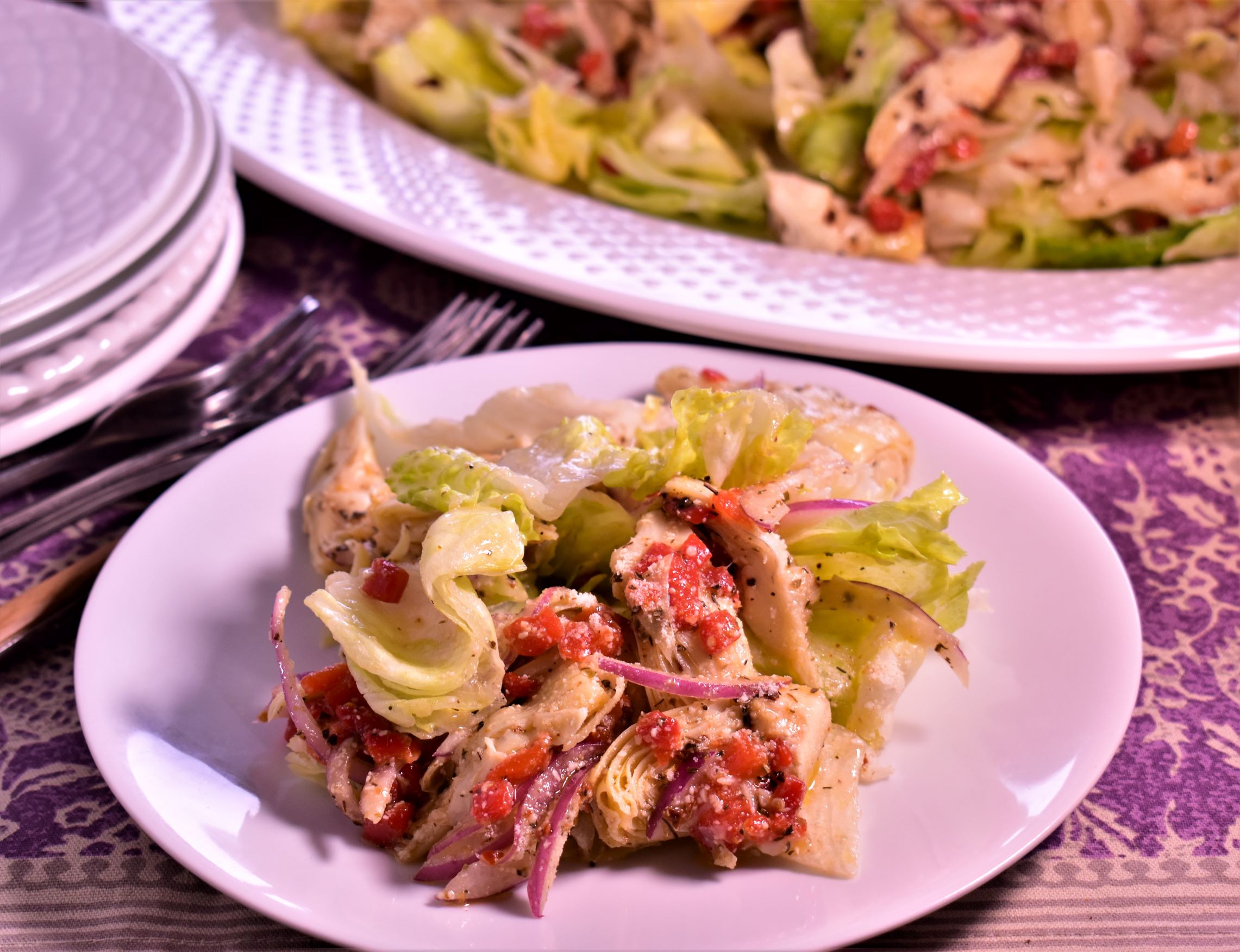 Servings
Makes 4 to 6 servings
Ingredients
1 (14 oz) can quartered artichoke hearts, drained well
½ cup sliced red onion
1 (4 oz) jar diced pimientos, drained well
2 teaspoons Herbal Pizza & Pasta Magic®
1 head iceberg lettuce
⅓ head romaine lettuce
⅔ cup olive oil
⅓ cup red wine vinegar
1 teaspoon Vegetable Magic®
⅔ cup grated Parmesan cheese, divided
---
How To Prepare
In a medium size bowl, add the artichoke hearts, red onion, pimientos, and Herbal Pizza & Pasta Magic®. Mix well and set aside.

Wash iceberg and romaine lettuces and let drain completely.

Cut the head of iceberg lettuce in half. Remove and discard the core from both halves. Using your hands, break and tear the lettuce leaves into varying sized pieces. Tear each romaine leaf into thirds. (Refrigerate, if necessary, to keep chilled before tossing with other ingredients and serving.)

In medium bowl, combine olive oil, vinegar, Vegetable Magic® and half of the parmesan cheese. Whisk together until fully combined. Drizzle over the lettuce, then top with the reserved artichoke mixture. Sprinkle with the remaining parmesan cheese before serving.