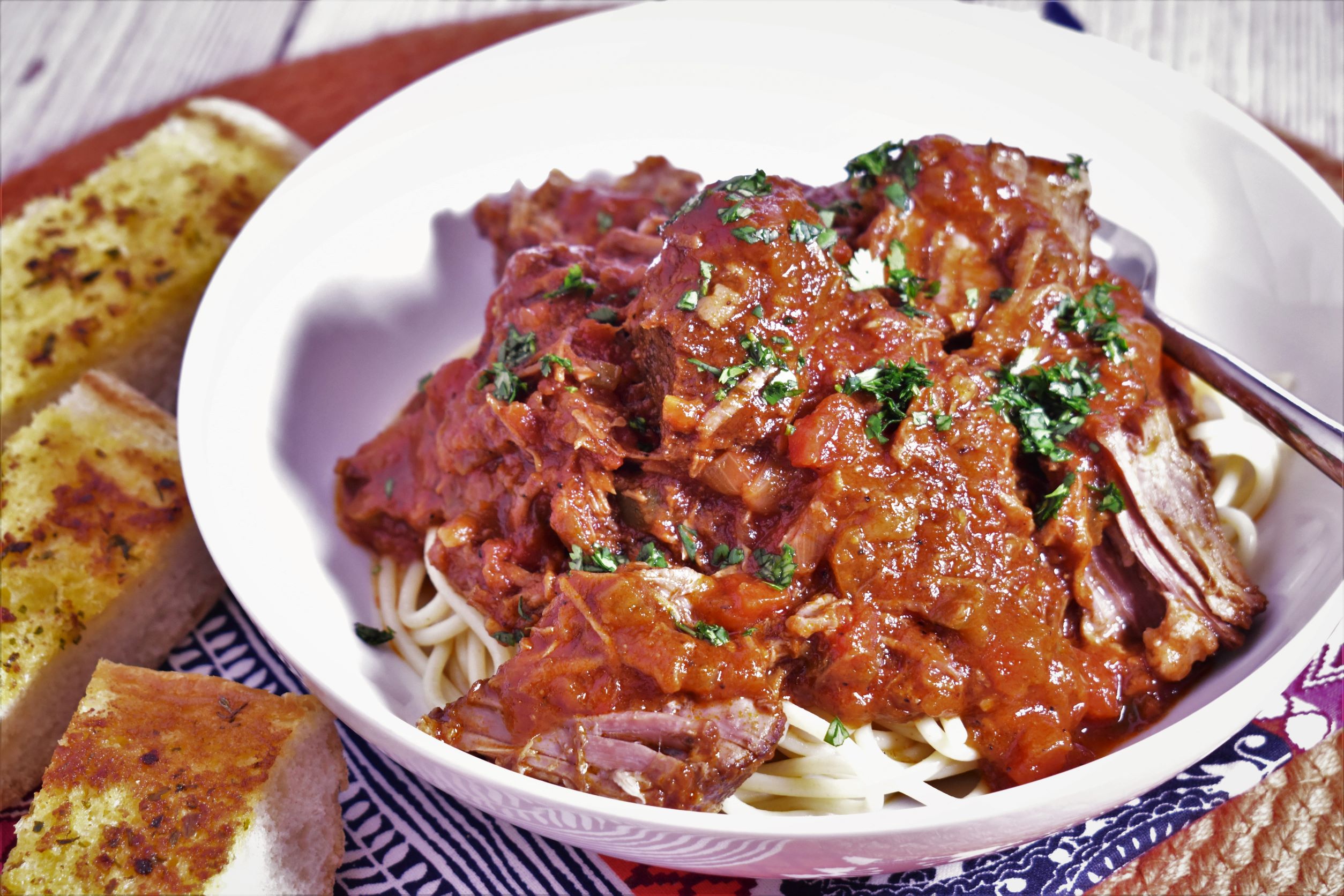 Servings
Makes 6-8 servings
Ingredients
3 lbs beef chuck roast, cut into 4 pieces
4 tablespoons Blackened Redfish Magic®, in all
2 tablespoons canola oil
3 tablespoons unsalted butter
2 cups diced onions
1 cup diced green bell pepper
1 cup diced celery
3 bay leaves
2 tablespoons minced garlic
2 tablespoons tomato paste
1 (14½ oz) can diced tomatoes
3 (15 oz) cans tomato sauce
5 tablespoons sugar
2½ cups chicken stock
---
How To Prepare
Season the chuck with 2 tablespoons of Blackened Redfish Magic®. In a large heavy-bottomed pot, heat oil on medium-high heat. Add chuck and brown on all sides. Remove from pot and set aside.

Add the butter. When butter is melted, add the onions, bell peppers, celery, bay leaves, and garlic. Cook over medium heat, scraping up any brown bits from the bottom of the pot. When vegetables are soft, add the tomato paste. Cook, stirring continuously, for 5 minutes. Add the diced tomatoes and the remaining Blackened Redfish Magic® and cook for another 5 minutes.

Stir in the tomato sauce, sugar, and stock. Bring to a boil, then lower to a simmer and add the reserved chuck back to the pot.

Cover and cook for 3 hours, stirring about every 20 minutes. Remove lid and simmer for another 5-10 minutes, or until desired thickness is reached.

Serve hot over pasta or rice.