The chopped andouille not only takes the place of the regular pork in the recipe, but also adds a unique smoky flavor!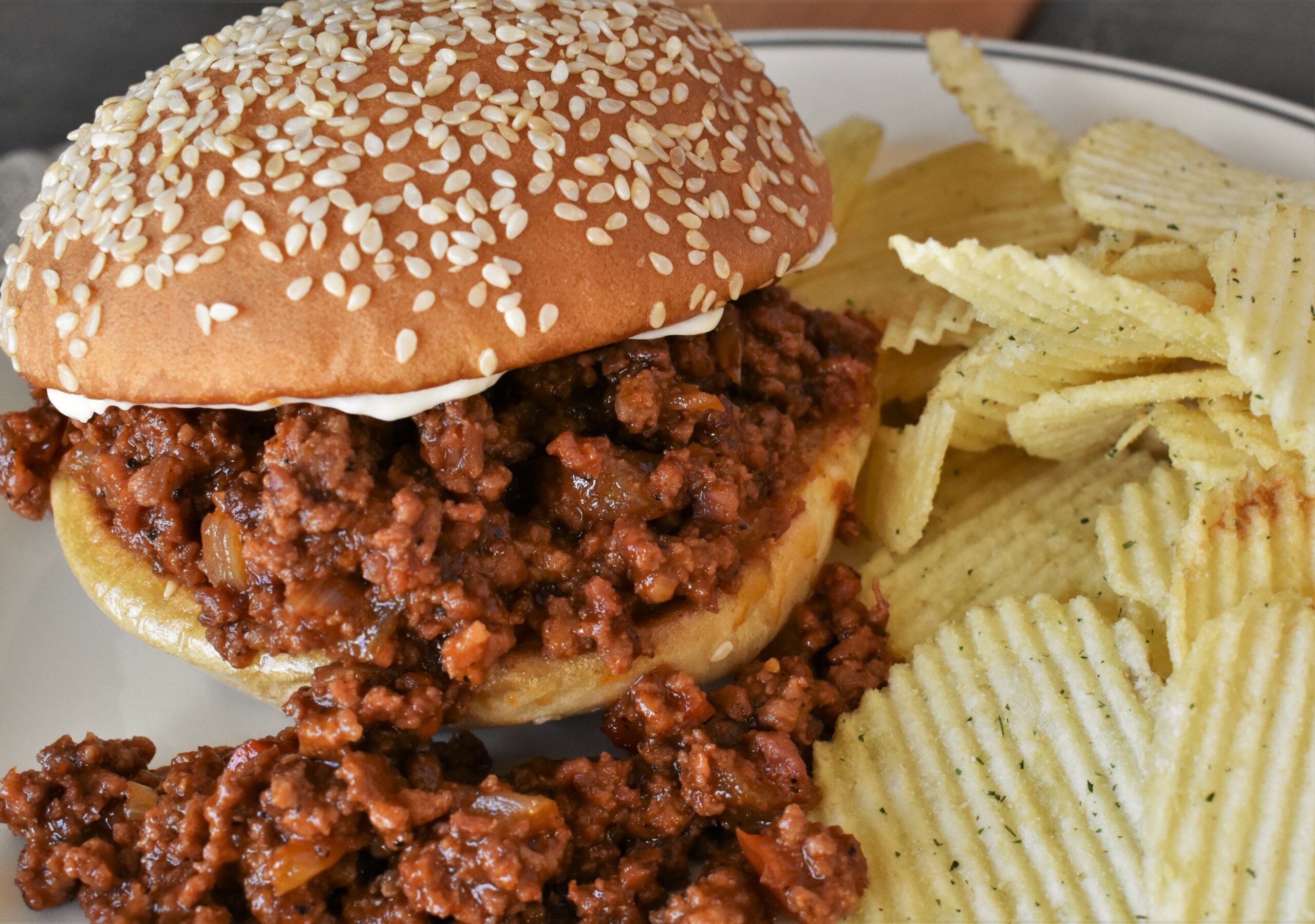 Servings
Makes 4-6 servings
Ingredients
½ pound Chef Paul Prudhomme's Smoked Andouille Sausage (Hot or Regular)
1 tablespoon canola oil
1 pound lean ground beef
4 teaspoons Vegetable Magic®, in all
1 cup diced onion
¾ cup diced red bell pepper
1 tablespoon tomato paste
2 cups unsalted chicken stock, in all
½ cup ketchup
2 tablespoons dark brown sugar
1 tablespoon + 2 teaspoons Worcestershire sauce
---
How To Prepare
Using a food processor, pulse the andouille until it's finely chopped. Set aside.

Heat a large sauté pan over high heat and add the oil. When the oil starts to shimmer, add the ground beef and cook, stirring and breaking down into small pieces, until cooked through. Add the reserved andouille and 2 teaspoons of Vegetable Magic®. Mix well and continue cooking until fully combined and well browned. Strain through a colander or mesh strainer over a bowl. Return the pan to the stove over high heat and add 1 tablespoon of the strained oil to the pan (discard the rest of the oil).

Add the onions and bell peppers and cook until the vegetables are starting to brown. Stir in the tomato paste and cook for 2 minutes. Add ½ cup of the chicken stock and cook until most of the liquid is gone. Add the rest of the stock, ketchup, sugar, Worcestershire Sauce, and the remaining Vegetable Magic®. Stir will, bring to a boil, then reduce heat and simmer until a you reach a thick, saucy consistency (stirring frequently to keep from sticking).

Remove from heat and serve hot on buns with your choice of condiments and toppings.