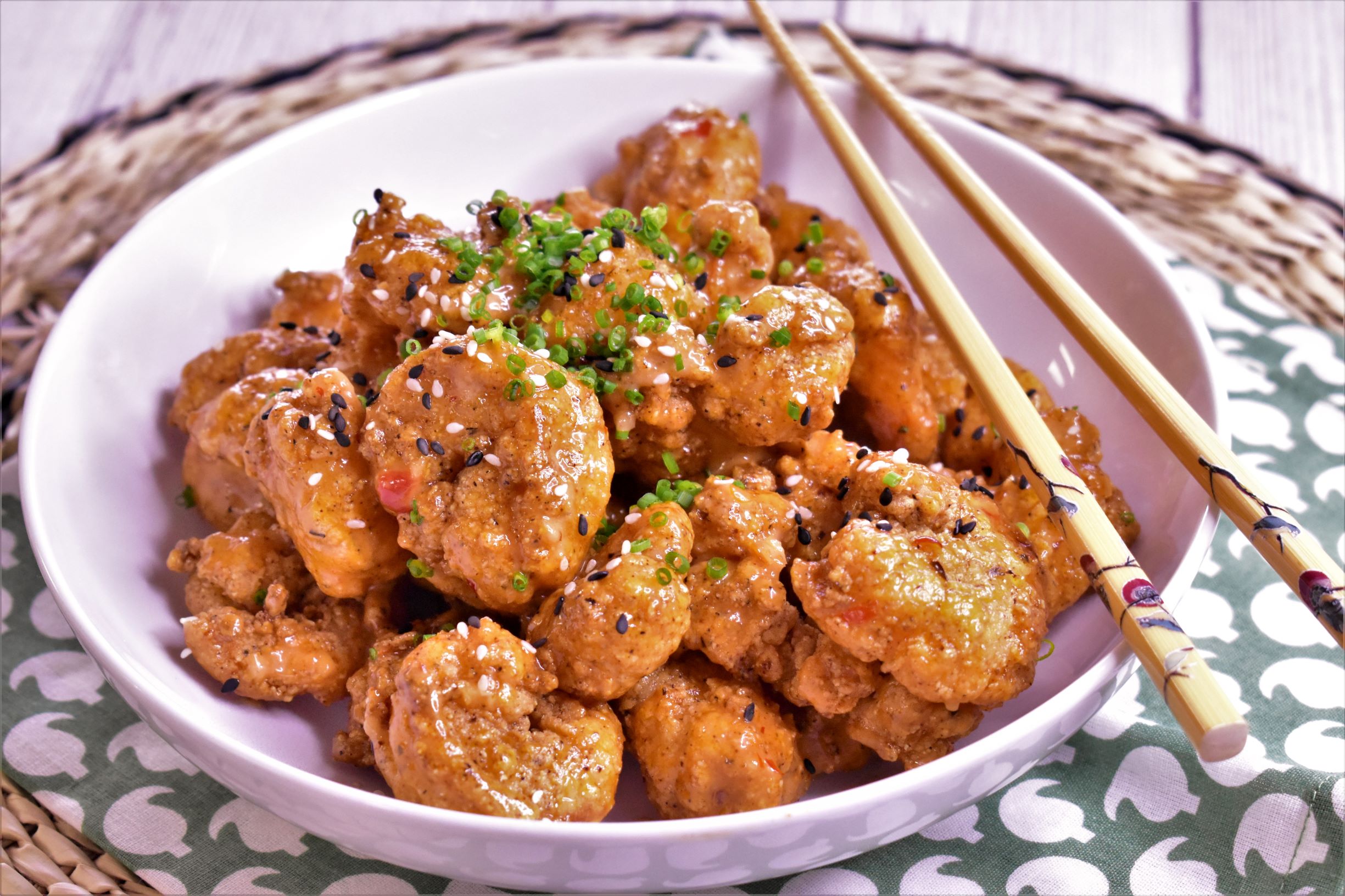 Servings
Makes 4 servings
Ingredients
DYNAMITE SAUCE:
⅓ cup mayonnaise
5 tablespoons sweet Thai chili sauce
3 tablespoons Magic Pepper Sauce®
¼ teaspoon cayenne pepper

FRIED SHRIMP:
oil for frying (canola or vegetable)
1 egg
¼ cup milk
1 lb peeled and deveined medium-sized shrimp
2 cups Breading Magic®
---
How To Prepare
Mix all the sauce ingredients together in a small bowl and set aside until ready to use.

Preheat oil in a deep frying pan or fryer to 350°F.

Beat egg and milk together in mixing bowl. Add the shrimp, making sure they're fully coated in the egg wash.

Remove shrimp, draining off excess egg wash, and place in a large bowl with Breading Magic®.

Toss to coat, then remove shrimp, shaking off excess. Carefully add to the frying pan and cook for 3 minutes.

Remove from fryer and add to a large bowl. Toss with enough of the reserved Dynamite Sauce to fully coat the shrimp.

Serve hot with extra sauce on the side.