If you like cheese and pork chops, this recipe is for you!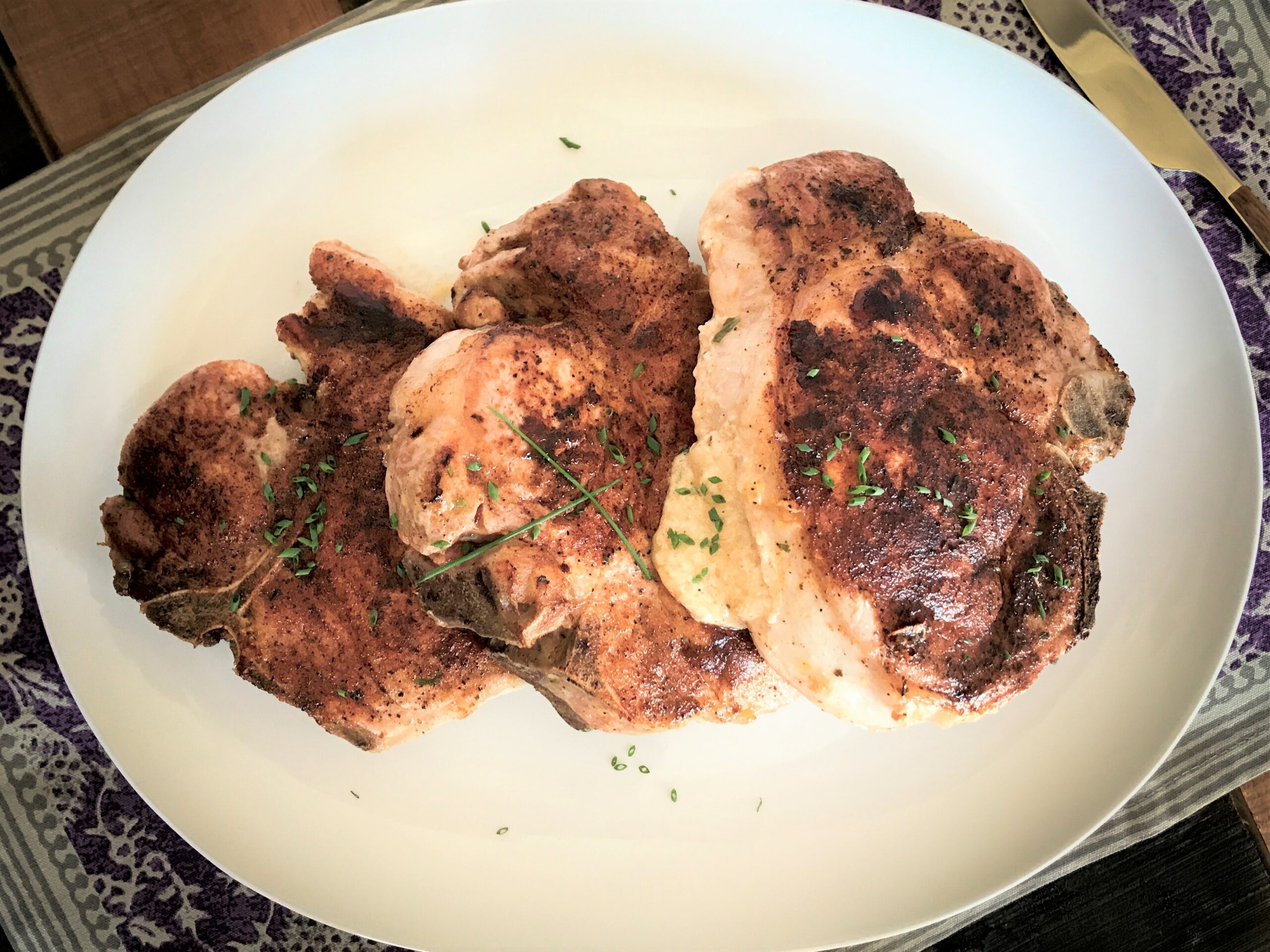 Servings
Makes 4 servings
Ingredients
3 teaspoons Chef Paul Prudhomme's Meat Magic®, in all
2 teaspoons Chef Paul Prudhomme's Pork & Veal Magic®
1 teaspoon Chef Paul Prudhomme's Vegetable Magic®
4 center cut pork chops, about 1½ inches thick (10 to 12 ounces each)
½ cup Asiago cheese, grated
1 cup Caciocavallo cheese, grated
1 cup Mozzarella cheese, grated
½ cup Ricotta cheese
2 tablespoons finely chopped fresh basil
¼ cup sour cream
2 tablespoons vegetable oil
---
How To Prepare
Make a Seasoning Mix by combining 2 teaspoons of the Meat Magic® and 2 teaspoons of the Pork & Veal Magic® in a small bowl and mix well.

Cut a pocket through the side of the pork chop into the center of the chop, using a small knife. Work the knife back and forth so that the opening remains fairly small, but the pocket is about 1 inch deep and 1 inch across. Season each pork chop evenly with 1 teaspoon of the Seasoning Mix.

Combine the cheeses, basil, sour cream, Vegetable Magic® and the remaining 1 teaspoon of the Meat Magic® in a mixing bowl and stir until combined. Makes about 2 cups. Stuff each pork chop with about ½ cup of the mixture.

Preheat the oven to 350°F.

Heat 2 tablespoons of vegetable oil in a large ovenproof skillet over high heat, about 3 minutes. Place the pork chops in the pan and cook, turning once, until the pork chops are browned on both sides, but not cooked through, about 3 minutes per side. Place the skillet in the preheated oven and cook until the temperature in the thickest part of the pork chop is at least 155°F, about 12 minutes.