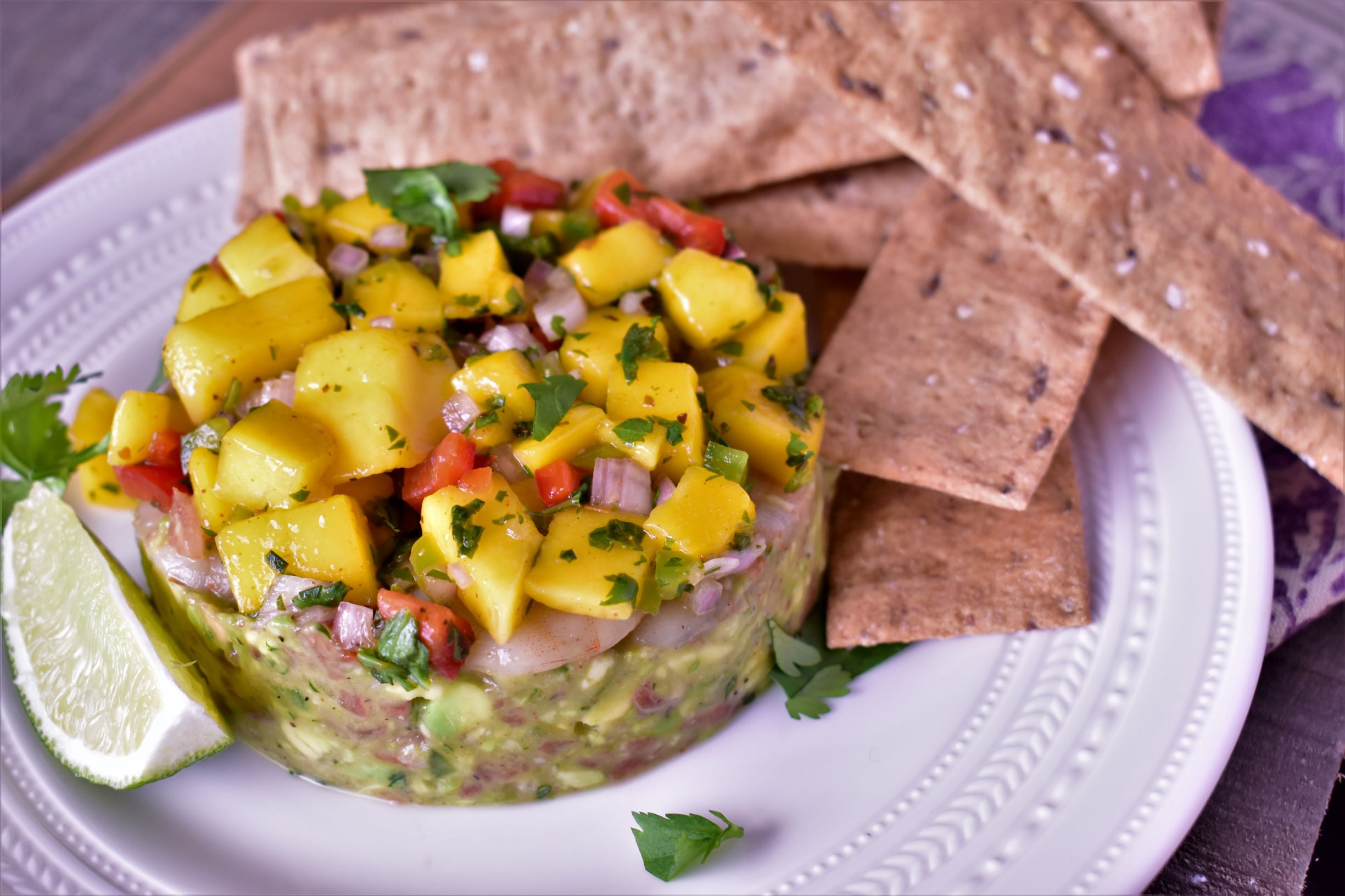 Servings
Makes 4 servings
Ingredients
SHRIMP
8 cups water
6 tablespoons Fajita Magic®
1-pound medium (40/50) shrimp, peeled
2 teaspoons fresh lime juice

MANGO SALSA
1 mango, peeled and diced
¼ cup red bell pepper, diced
¼ cup red onion, diced
1 tablespoon fresh jalapeño, chopped
2 tablespoons fresh cilantro, chopped
1 tablespoon fresh lime juice
1 teaspoon Magic Seasoning Salt®

GUACAMOLE
1 cup fresh tomato, chopped
½ cup onion, chopped
1½ tablespoons fresh lime juice
1 teaspoon Meat Magic®
1 tablespoon fresh jalapeño, chopped
1 tablespoon fresh cilantro, chopped
½ teaspoon fresh garlic, minced
2½ large ripe avocados, peeled and cut into chunks
---
How To Prepare
SHRIMP: Heat water and Fajita Magic® over high heat. Bring to a boil and add shrimp. Cook for one minute, remove from heat, and let soak 5 minutes. Drain shrimp and place in cooler. When cooled, slice in half lengthwise. Keep cool until ready to use.

MANGO SALSA: Add mango, red bell pepper, red onion, jalapeño, cilantro, lime juice and Magic Seasoning Salt® to a mixing bowl. Mix until fully blended, then set aside.

GUACAMOLE: Place all ingredients in the food processor and pulse until coarsely mixed; the guacamole should still be somewhat chunky.

STACKS: Using a ring mold, place some guacamole on the bottom, top with sliced shrimp in the middle, and mango salsa on top. Remove ring mold and serve chilled with tortilla chips or crackers.