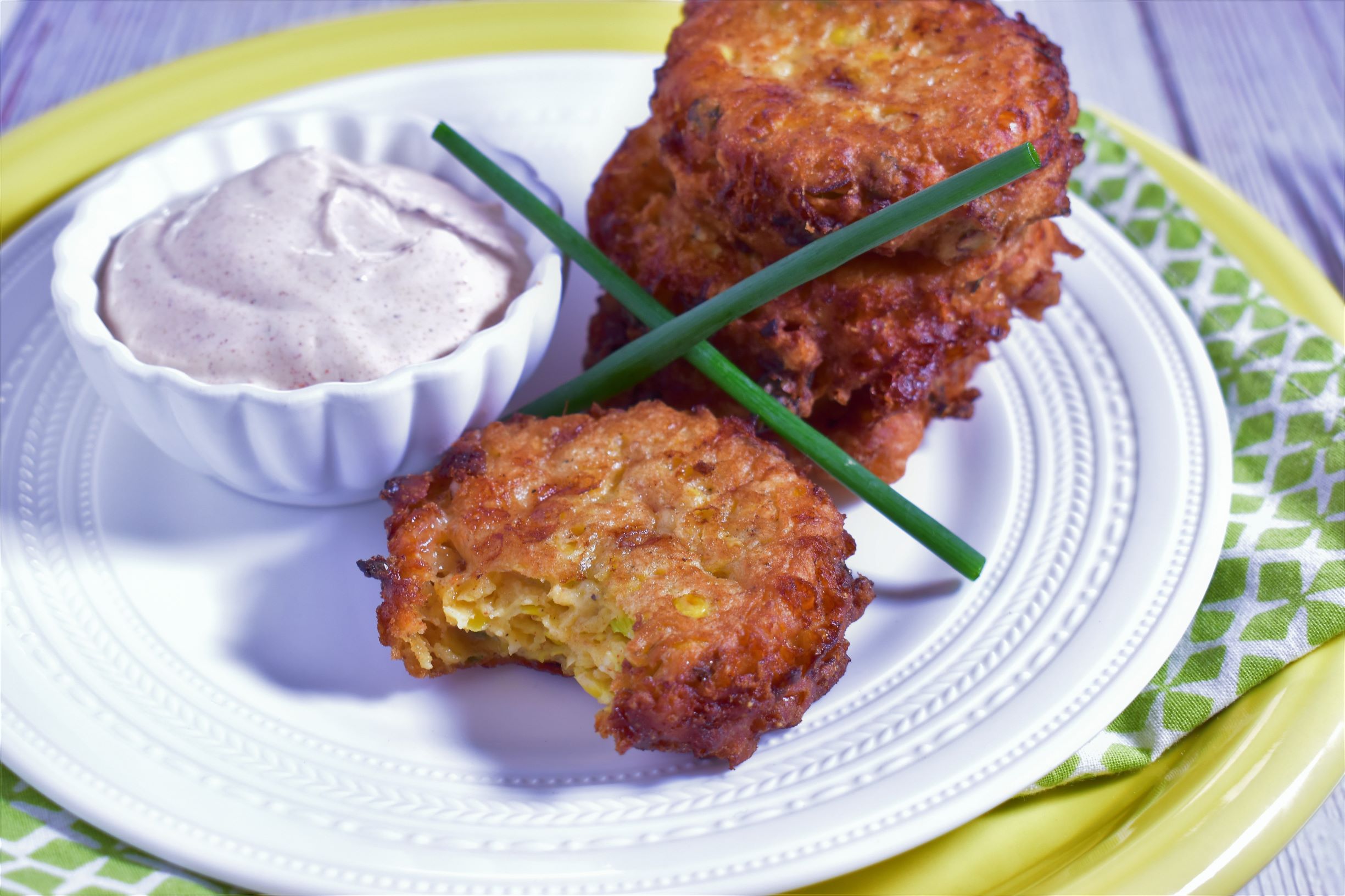 Servings
Makes about 12-15 fritters
Ingredients
3 cups fresh or frozen corn
4 eggs
4 green onions, chopped
2 tablespoons Hatch chile, jalapeno, or serrano peppers, seeded and chopped
1 cup shredded Monterey Jack cheese
2 tablespoons Magic French Fry Seasoning®
1 cup all-purpose flour
1 tablespoon cornmeal
1¼ cups canola oil
---
How To Prepare
Place corn kernels in a food processor and process until coarsely chopped. Transfer to a large mixing bowl and add the eggs, green onions, chile peppers, and cheese. Mix well. Add the Magic French Fry Seasoning®, flour, and cornmeal and mix until fully combined.

Heat the oil in a large skillet over medium-high heat. When shimmering, carefully add batter using a 1½-ounce scoop or ⅛-cup measuring cup. Lightly press down to flatten, making sure the fritters don't touch.

Cook for 3 - 4 minutes until the fritters are golden brown at the edges. Carefully flip them over and cook on the other side, until golden brown.

Remove from the pan and drain on a paper towel lined plate. Repeat cooking process until complete. Serve fritters hot as an appetizer or side.