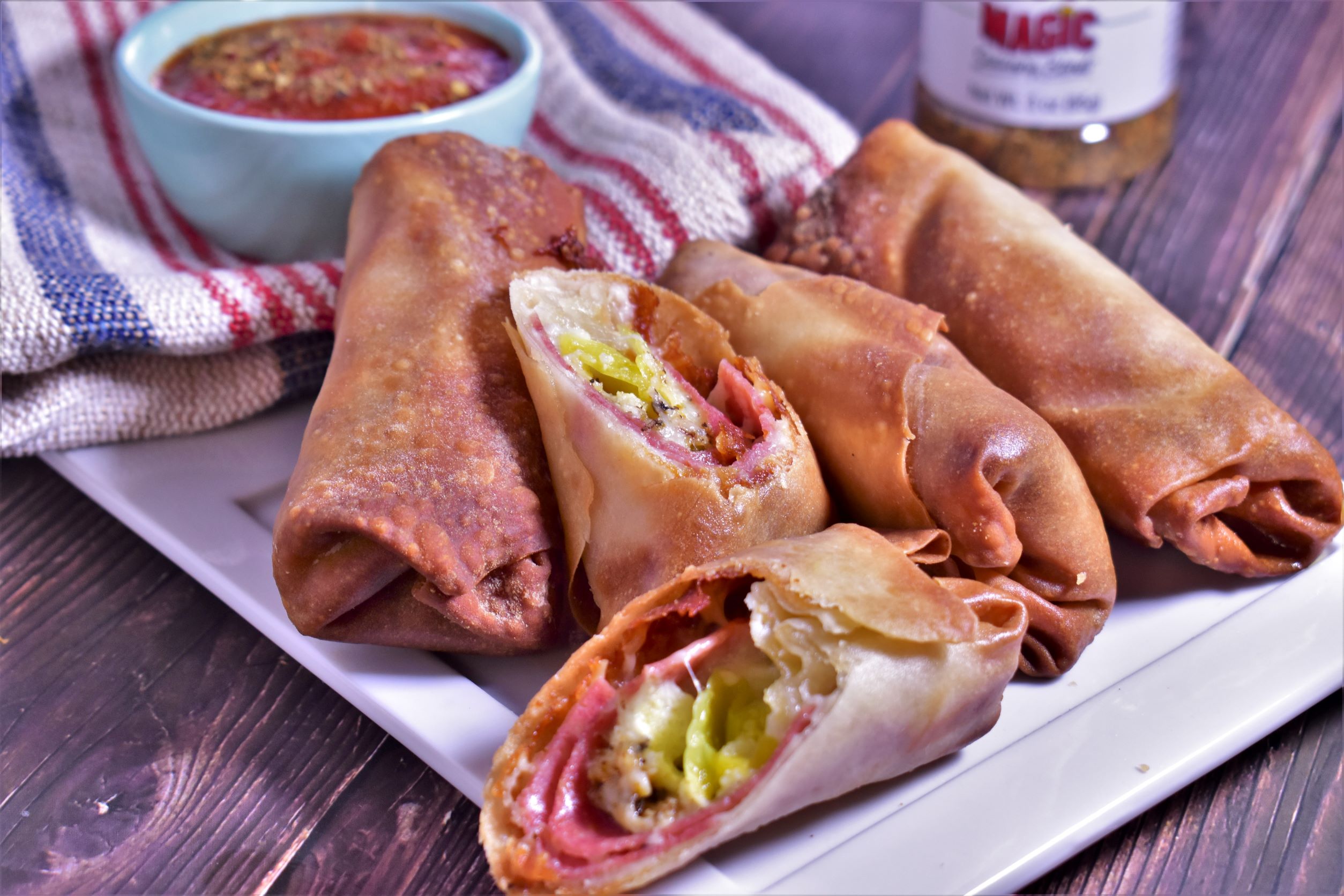 Servings
Makes 12 eggrolls
Ingredients
12 egg roll wrappers
½ pound provolone cheese, thinly sliced
½ pound genoa salami, thinly sliced
1 cup shredded mozzarella cheese, in all
½ cup grated parmesan cheese, in all
6 teaspoons Herbal Pizza & Pasta Magic®, in all
1 cup banana peppers, thinly sliced into rings
¼ cup canola oil
½ cup water
warm marinara sauce, for serving
---
How To Prepare
Preheat air fryer to 400°F.

Place individual wrappers flat on a clean work surface. Layer each wrapper with a slice of provolone, then salami, 1 tablespoon of mozzarella, 1 teaspoon of parmesan cheese, ½ teaspoon of Herbal Pizza & Pasta Magic®, and top with 4 pepper rings.


Bring the sides of wonton together and then roll. Be sure to swipe water to seal the egg roll. Repeat until all ingredients are used.

Brush the eggrolls with canola oil, bake for 8 minutes, then flip and bake for another 4 - 5 minutes, or until golden brown.

Serve hot with a side of warm marinara sauce.