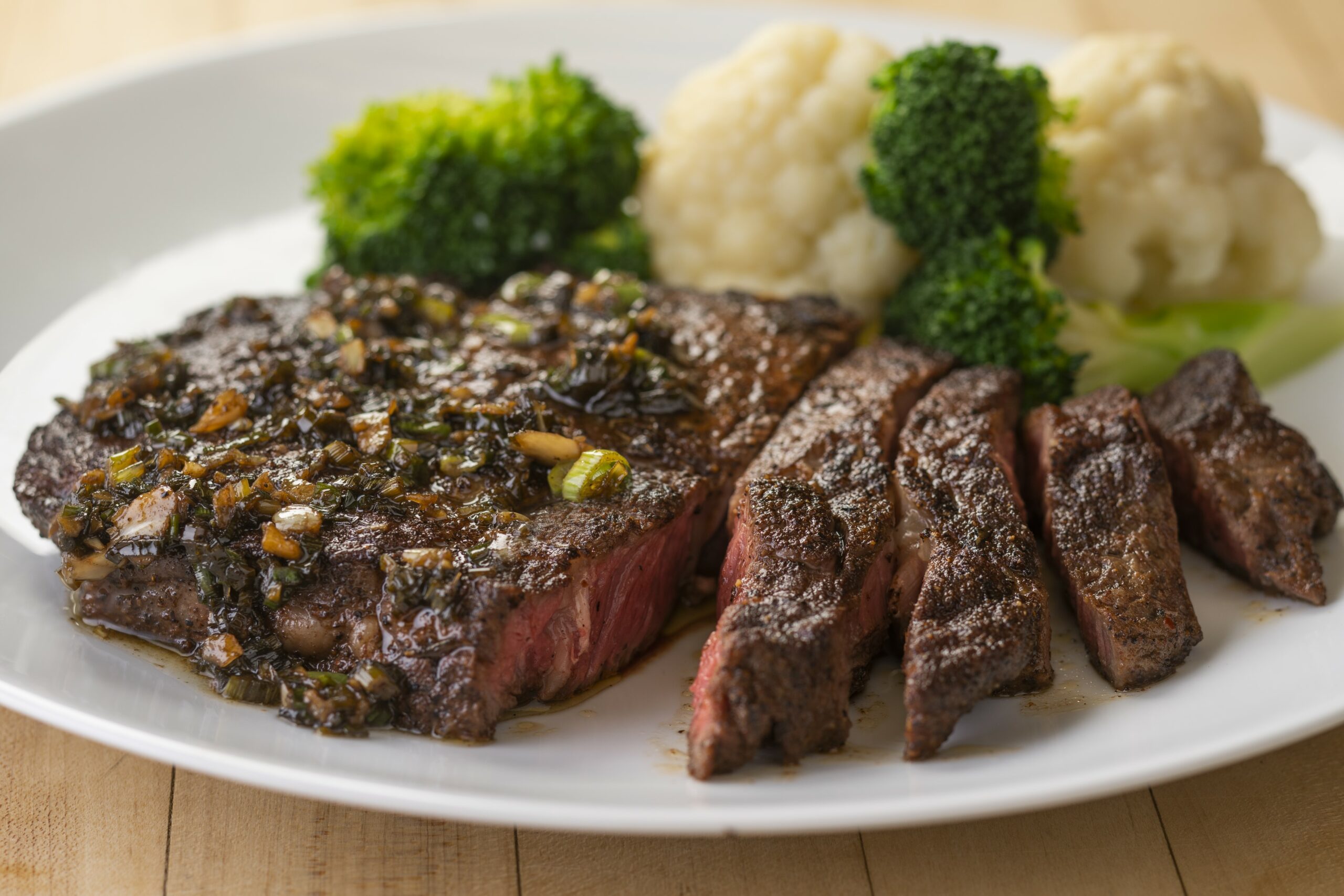 Servings
Makes 1 ribeye
Ingredients
1 (10- to 12-ounce) ribeye steak
1½ teaspoons Chef Paul Prudhomme's Magic Caribbean Jerk Seasoning OR Steak Magic® OR Meat Magic® OR Barbecue Magic® OR Vegetable Magic®
2 teaspoons canola oil
2 tablespoons cold unsalted butter, cut into cubes
2 teaspoons Worcestershire sauce
1 teaspoon minced garlic
2 tablespoons thinly sliced green onions
---
How To Prepare
Season steak with the Magic Seasoning Blend. Heat a nonstick skillet on medium high heat and add the oil. Once the oil is hot, add the steak and brown on both sides until cooked to your preference. Remove steak from the pan and set aside.

With the pan still on medium high heat, add the butter, Worcestershire sauce, garlic, and green onions. Cook, swirling the pan, until the butter is melted, then remove from heat. Serve the drizzled with the sauce on top.

GRILLING INSTRUCTIONS: Preheat grill to high heat. Place seasoned ribeye on oiled grates. Cook, turning at least once, to desired temperature. Remove from grill and allow to rest while preparing sauce.