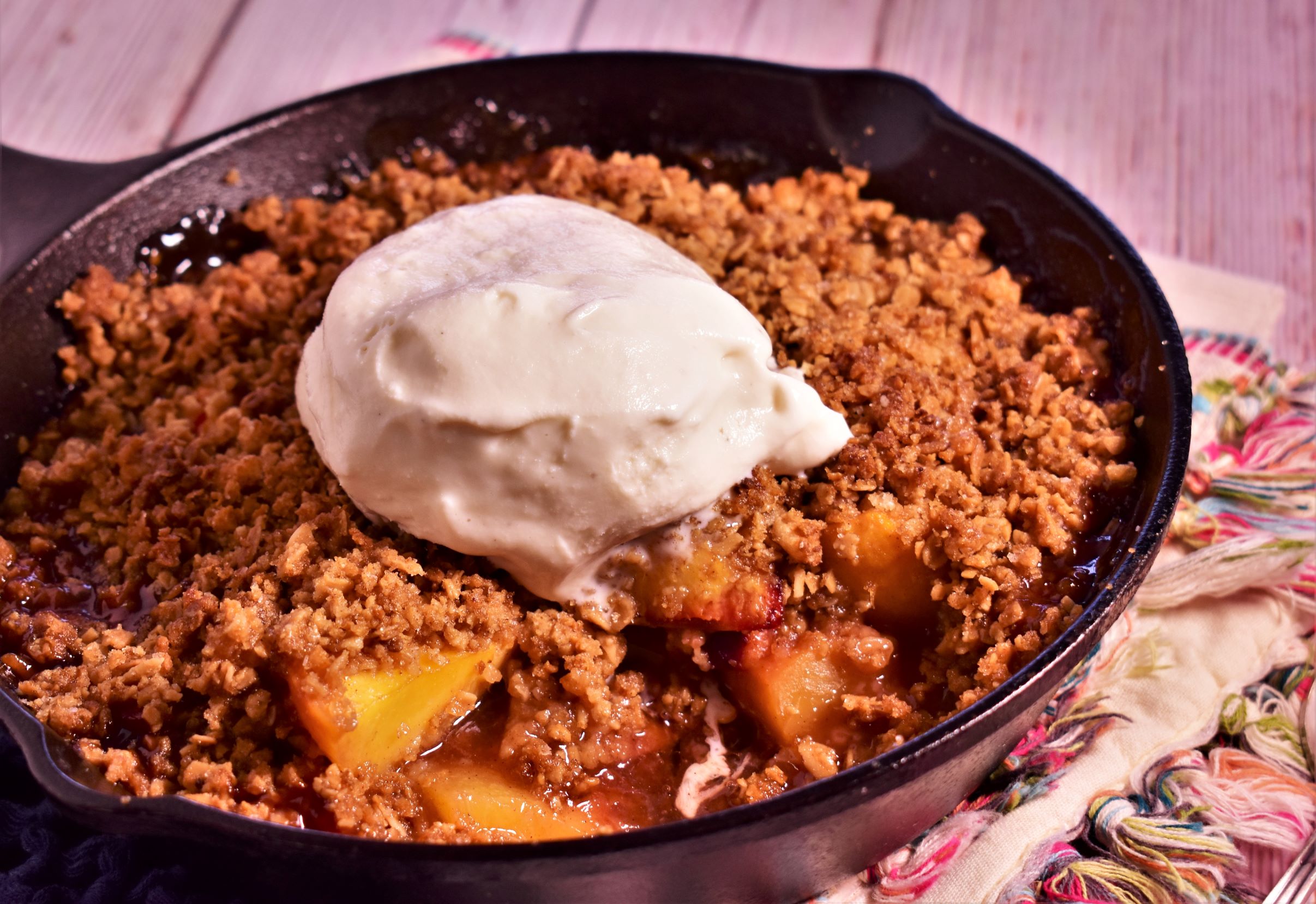 Servings
Makes 10 servings
Ingredients
PEACH FILLING
5 cups chopped fresh peaches
¼ teaspoon Kosher salt
¼ cup Sweetie Magic®
⅓ cup dark brown sugar
1 tablespoon lime juice
1 tablespoon corn starch

GRANOLA TOPPING
2 cups granola
¼ teaspoon Kosher salt
2 tablespoons Sweetie Magic®
⅓ cup dark brown sugar
5 tablespoons cold butter, cut into small cubes
---
How To Prepare
Preheat oven to 375°F.

In a large bowl, mix all Peach Filling ingredients together, then set aside.

Add all Granola Topping ingredients to a food processor and pulse a few times until butter is mostly incorporated and topping is still coarse.

Dump the peach mixture into a 9" x 12" baking dish and top with the granola mix.

Place in preheated oven and cook for 25 minutes. Lower heat to 300°F and cook for another 10 minutes.

Remove from oven and let cool at least 20 minutes before serving.