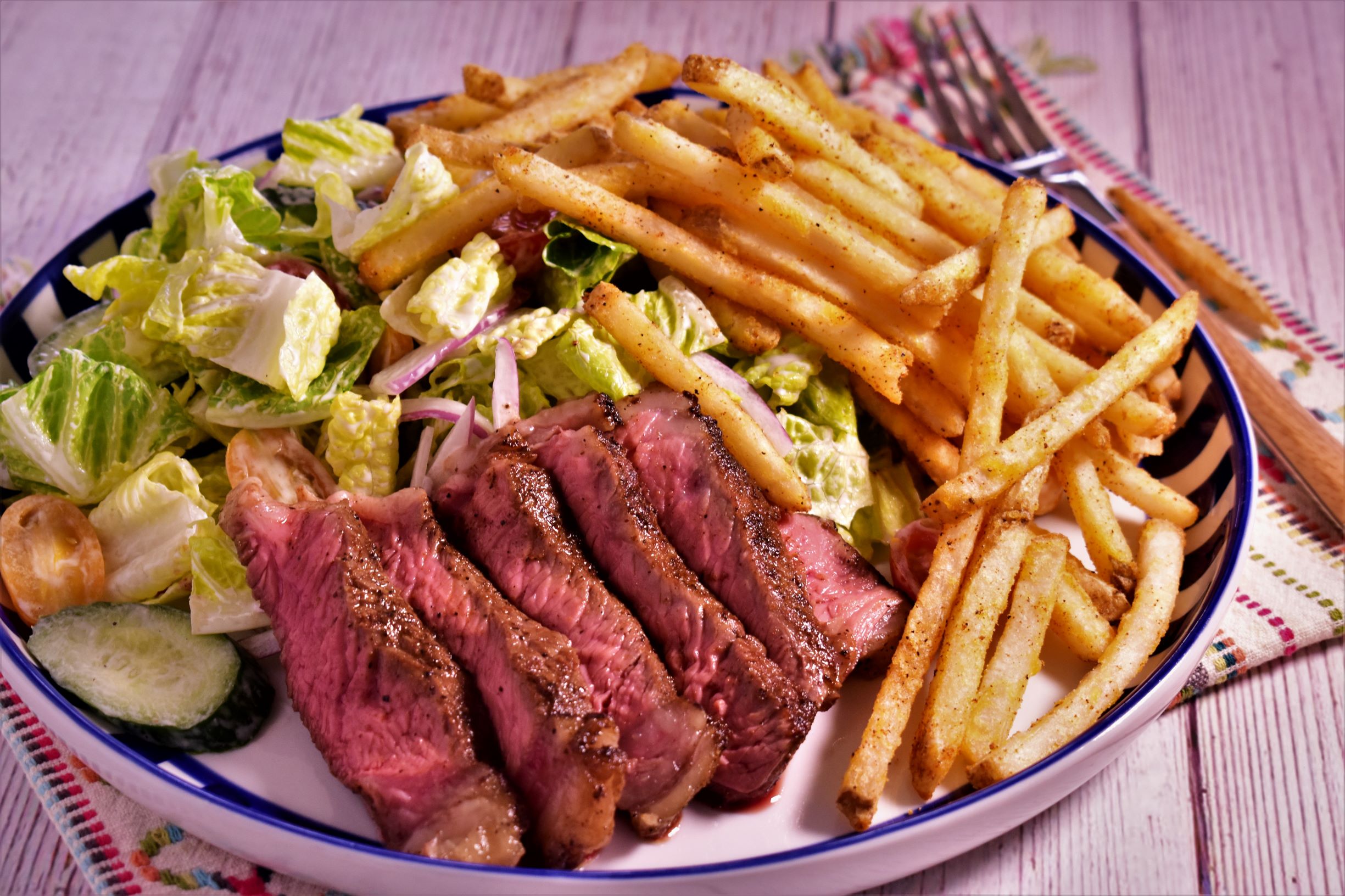 Servings
Makes 2 servings
Ingredients
8 ounces New York strip or ribeye steak
½ tablespoon Meat Magic®
12 ounces (about ½ bag) frozen, straight cut French fries
1 teaspoon Magic French Fry Seasoning®
1 head iceberg lettuce, washed and chopped
½ cup halved cherry tomatoes
½ cup sliced red onion
1 cup cucumber sliced, half moon
¼ cup prepared ranch dressing
⅓ cup grated parmesan cheese
---
How To Prepare
Preheat grill to 400°F or heat grill pan over high heat.

Season both sides of the steak with the Meat Magic®. Once grill is hot, add steak and cook to preferred temperature. Remove from heat and let rest for about 5 minutes. Slice in ¼" strips.

Bake or fry the French fries, according to package instructions, until crispy and golden. Season with Magic French Fry Seasoning®.

While fries are cooking, toss the lettuce, tomatoes, onion, and cucumber together with the dressing in a medium bowl. Sprinkle with parmesan cheese.

To serve, divide the salad between two plates. Top with sliced steak and French fries. Serve immediately.