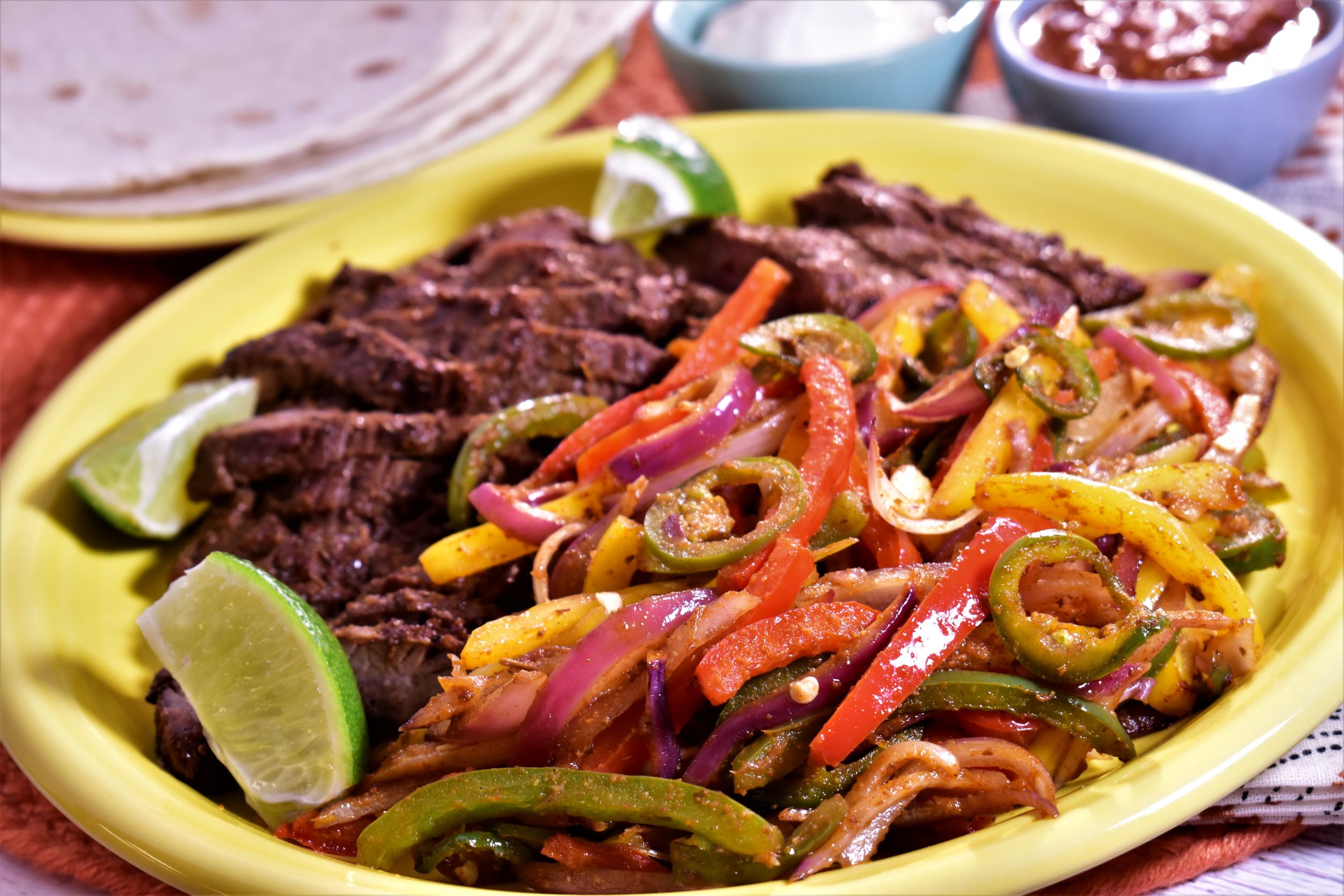 Servings
Makes 4 servings
Ingredients
1 lb skirt steak, cut into 3-4 pieces small enough to fit in air fryer
2 tablespoons olive oil, in all
3 tablespoons Fajita Magic®, in all
1 cup julienned red onion
1 cup julienned red bell pepper
½ cup julienned yellow bell pepper
½ cup julienned green bell pepper
1 thinly sliced jalapeno
8 lime wedges
8 flour tortillas
---
How To Prepare
Preheat air fryer to 400°F for 8 minutes.

Rub 1 tablespoon of oil on steaks and season with 2 tablespoons of Fajita Magic®. Then toss the onions, bell peppers, and jalapeno with the rest of the oil and seasoning.

Place steak in a single layer and vegetables next to steak inside the air fryer basket. When preheated, place in air fryer and cook for 6 minutes. Flip steaks and cook for another 6 minutes.

Remove from air fryer and let rest for 6 minutes. Slice steak against the grain, then serve immediately with the cooked vegetables and a side of tortillas and limes for garnish.