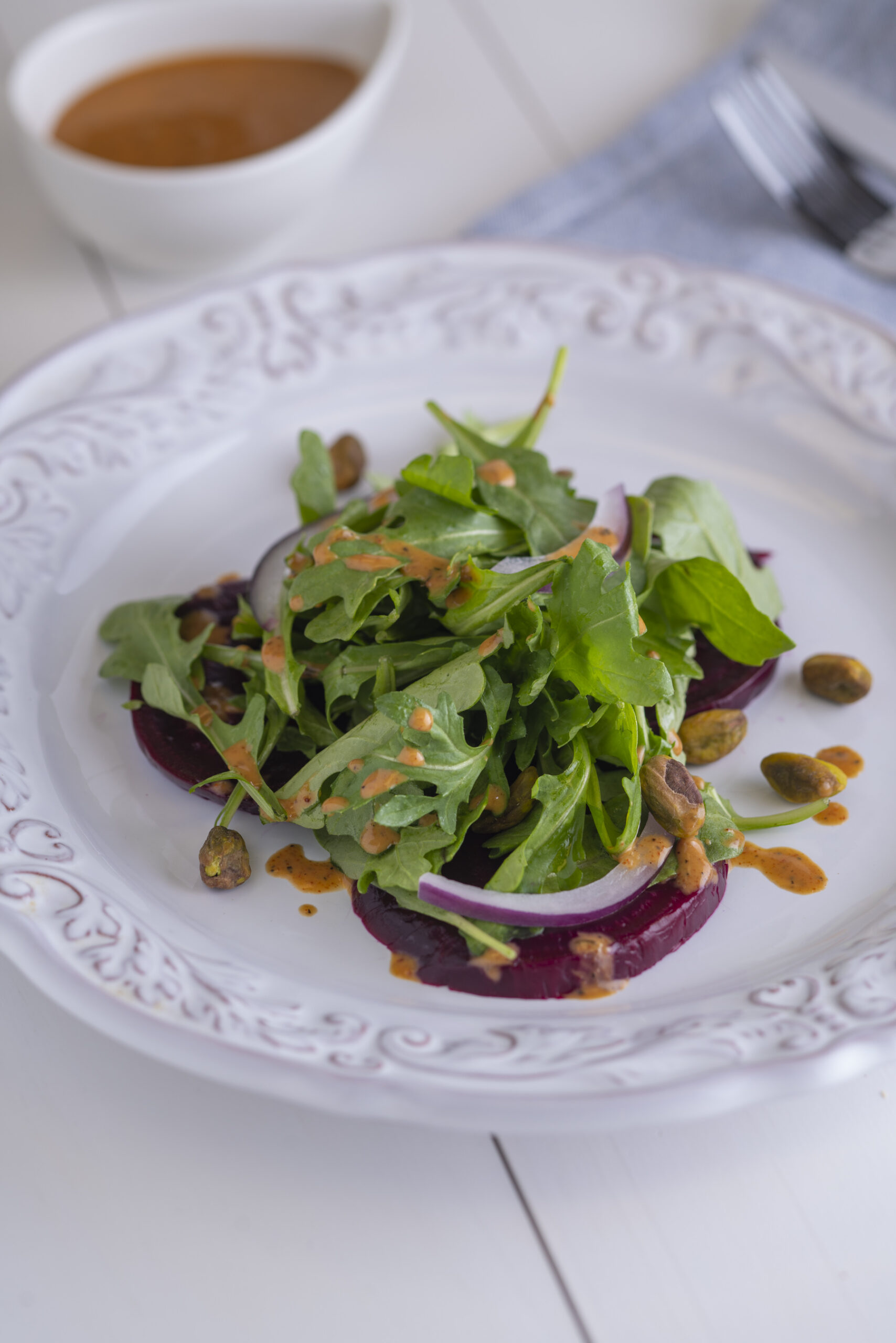 Servings
Makes 4-6 salads
Ingredients
2 medium beets
3 tablespoons white balsamic vinegar
1 teaspoon Dijon mustard
1 tablespoon + 1 teaspoon mayonnaise
4 tablespoons canola oil
2 tablespoons Salt-Free Sugar-Free Magic Creole Seasoning®
1 medium red onion, thinly sliced
3 cups arugula
½ cup shelled pistachios
---
How To Prepare
Preheat oven to 300°F. Wrap beets in foil and roast until cooked through, about 2 hours. Remove from oven, unwrap foil, and put in the refrigerator to cool. Once cool enough to handle, remove the skin and thinly slice. Return to the refrigerator until chilled and ready to serve.

Combine the vinegar, mustard, mayonnaise, oil, and Creole Seasoning in a blender or food processor and blend until emulsified.

To plate salads, place a few slices of beets on a plate, drizzle the dressing over the beets. Toss red onions with arugula and remaining dressing and place on top of beets. Sprinkle with pistachios and serve.