When we tested this recipe for this book, several of our tasters said it was the very best roast they had ever eaten! Not only is this roast delicious, but it makes an impressive presentation, so you'll be proud to serve it on special occasions.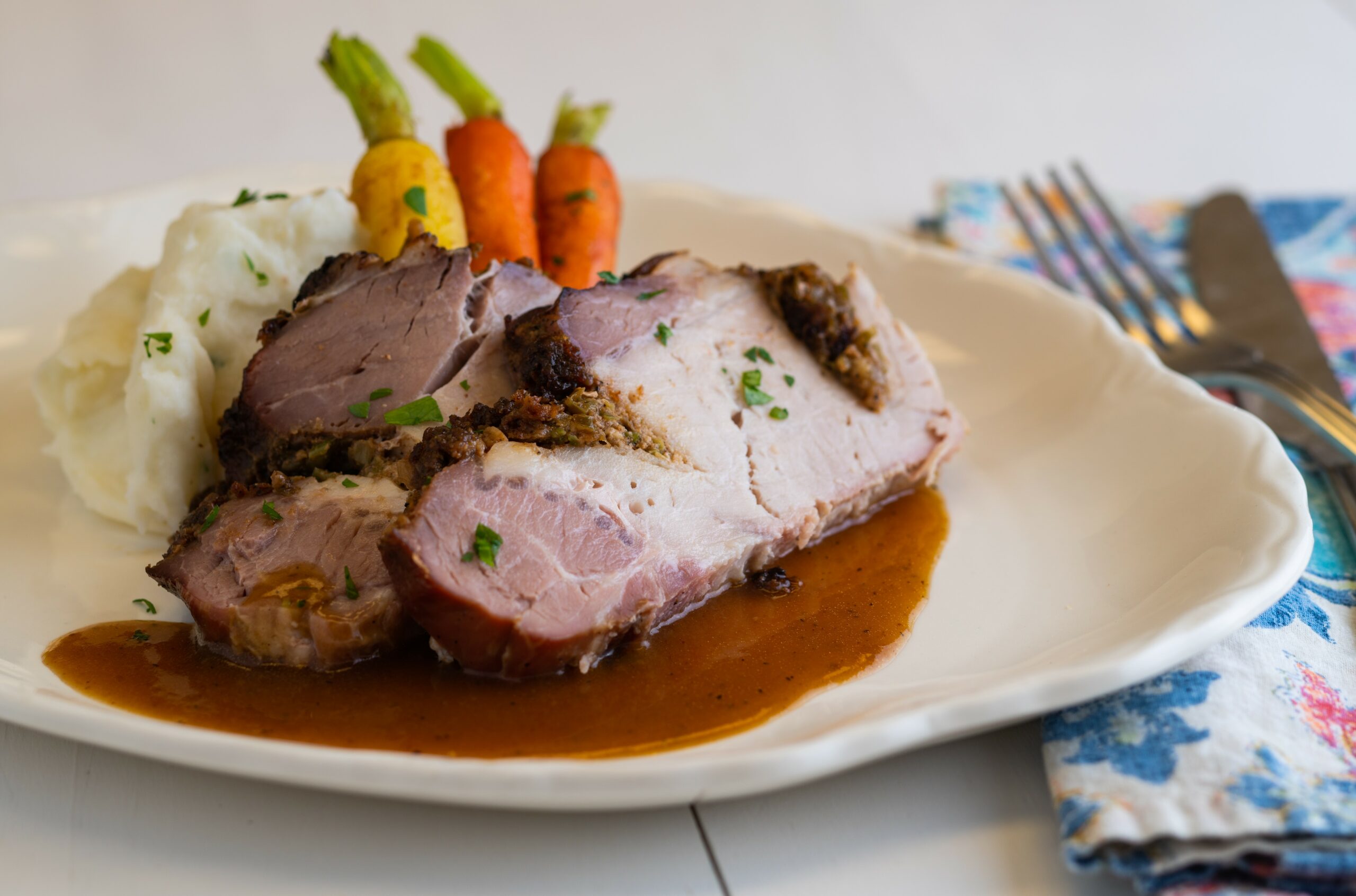 Servings
Makes 6 servings
Ingredients
3 tablespoons unsalted butter
1 tablespoon pork lard, chicken fat, or vegetable oil
½ cup finely diced onions
½ cup finely diced green bell peppers
½ cup finely diced celery
1 tablespoon minced garlic
2 tablespoons Chef Paul Prudhomme's Vegetable Magic®
½ teaspoon dry mustard
1 (4-pound) boneless pork loin roast
Gingersnap Gravy
---
How To Prepare
Melt the butter and lard (or fat or oil) in a large skillet over high heat. Add the vegetables and seasonings and cook, stirring occasionally, for 4 minutes. Remove from heat and let cool.
Preheat the oven to 275°F.
Place the roast in a baking pan, fat side up. Make several large slits in the top of the meat with a knife, being careful not to cut through to the bottom. Stuff the pockets with some of the cooled vegetable mixture, then spread the remaining mixture over the top and sides of the meat. Roast, uncovered, for 3 hours, then raise the temperature to 425° and roast until the meat is dark brown on top and white in the center, about 10 to 15 minutes. Serve with
Gingersnap Gravy
.