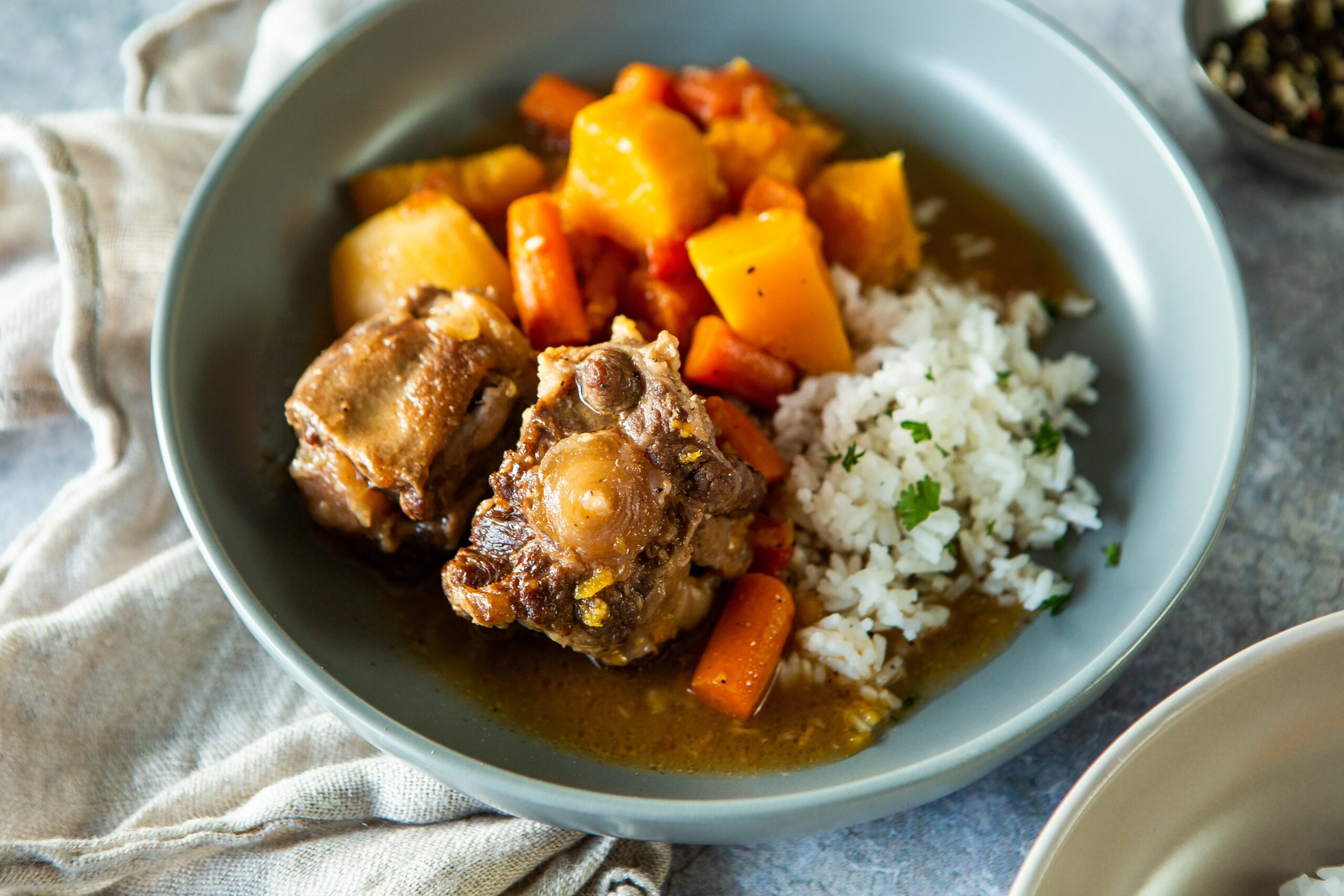 Servings
Makes 4 servings
Ingredients
3½ lbs oxtails
5 tablespoons Chef Paul Prudhomme's Meat Magic®, in all
3 tablespoons olive oil
2 cups carrots, diced into 1½-inch pieces
4 cups butternut squash, peeled and diced into 1½-inch pieces
1 cup diced onion
10 cloves peeled garlic
3 tablespoons + 1 teaspoon all-purpose flour
1 cup canned diced tomatoes
½ cup dry red wine
2 cups unsalted beef stock
3 tablespoons dark brown sugar
1½ teaspoons kosher salt
---
How To Prepare
Season the oxtails with 2 tablespoons of the Meat Magic® and let rest for 15 minutes.

Heat a heavy bottomed pot over medium high heat and add the olive oil. When the oil starts to shimmer, add the oxtails and brown on all sides, being careful not to burn the seasoning. Remove from pot and place into slow cooker. Add the carrots and squash on top of oxtails.

Add the onions, garlic, and flour to the hot pot and scrape up any browned bits. Cook for 2 minutes, stirring constantly. Add the tomatoes and cook for a couple minutes then add the red wine and stir until very thick. Add the stock, brown sugar, salt, and the rest of the seasoning and stir well. Bring to a boil, then remove from heat and carefully pour over vegetables and oxtails.

Cover the slow cooker and cook on high for 4 hours.

When done, remove the vegetables and oxtails to a serving dish or bowls. Skim the oil off the top of the sauce, and pour sauce over dish. Serve hot.