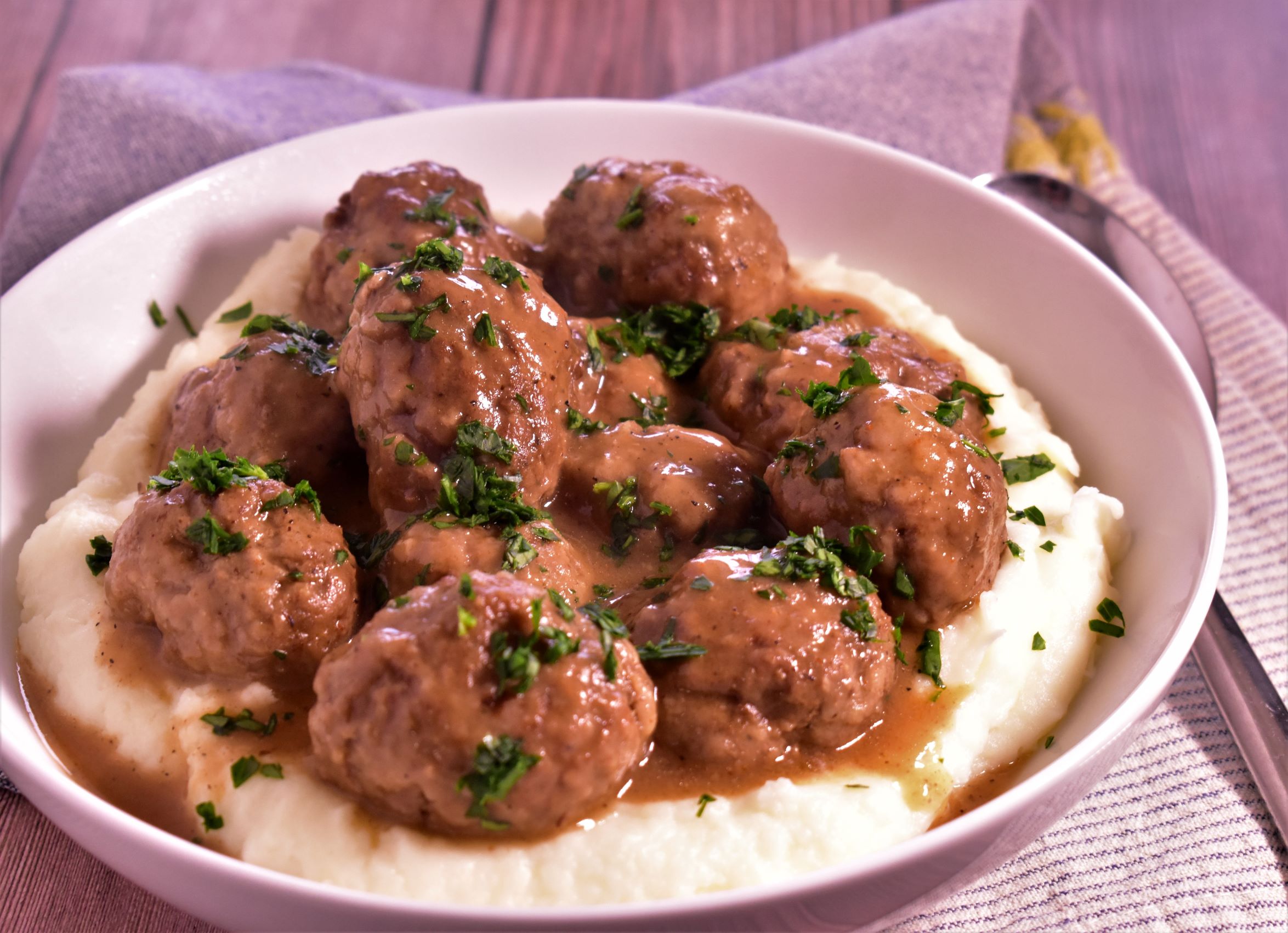 Servings
Makes 3-4 servings
Ingredients
½ pound ground beef
½ pound ground pork
1 large egg, lightly beaten
½ cup crushed saltines (about 10 crackers)
2 tablespoons Meat Magic®, in all
¼ cup + 2 tablespoons all-purpose flour, in all
2 tablespoons canola oil
2½ cups lower sodium beef broth, in all
1 teaspoon fresh parsley, chopped
---
How To Prepare
In a large bowl, add ground beef, pork, egg, saltines, and 1 tablespoon plus 2 teaspoons Meat Magic®. Mix by hand until well combined.

Add flour to a large mixing bowl. Shape meat mixture into 1-inch balls and toss with flour, to lightly coat.

In a large skillet, heat canola oil over medium-high heat. Carefully add meatballs and brown on all sides.

Add 2 cups broth to the pot and bring to a boil. Reduce heat, cover and simmer until meatballs are cooked through, about 5 to 6 minutes.

Using a slotted spoon, remove meatballs and place in a clean bowl. In a separate bowl, whisk the remaining flour, Meat Magic® and broth until smooth. Slowly add to pan. Stir well and bring to a boil. Stir until sauce thickens, about 1-2 minutes.

Return meatballs to pan and heat through. Serve hot with mashed potatoes or egg noodles, topped with fresh parsley.