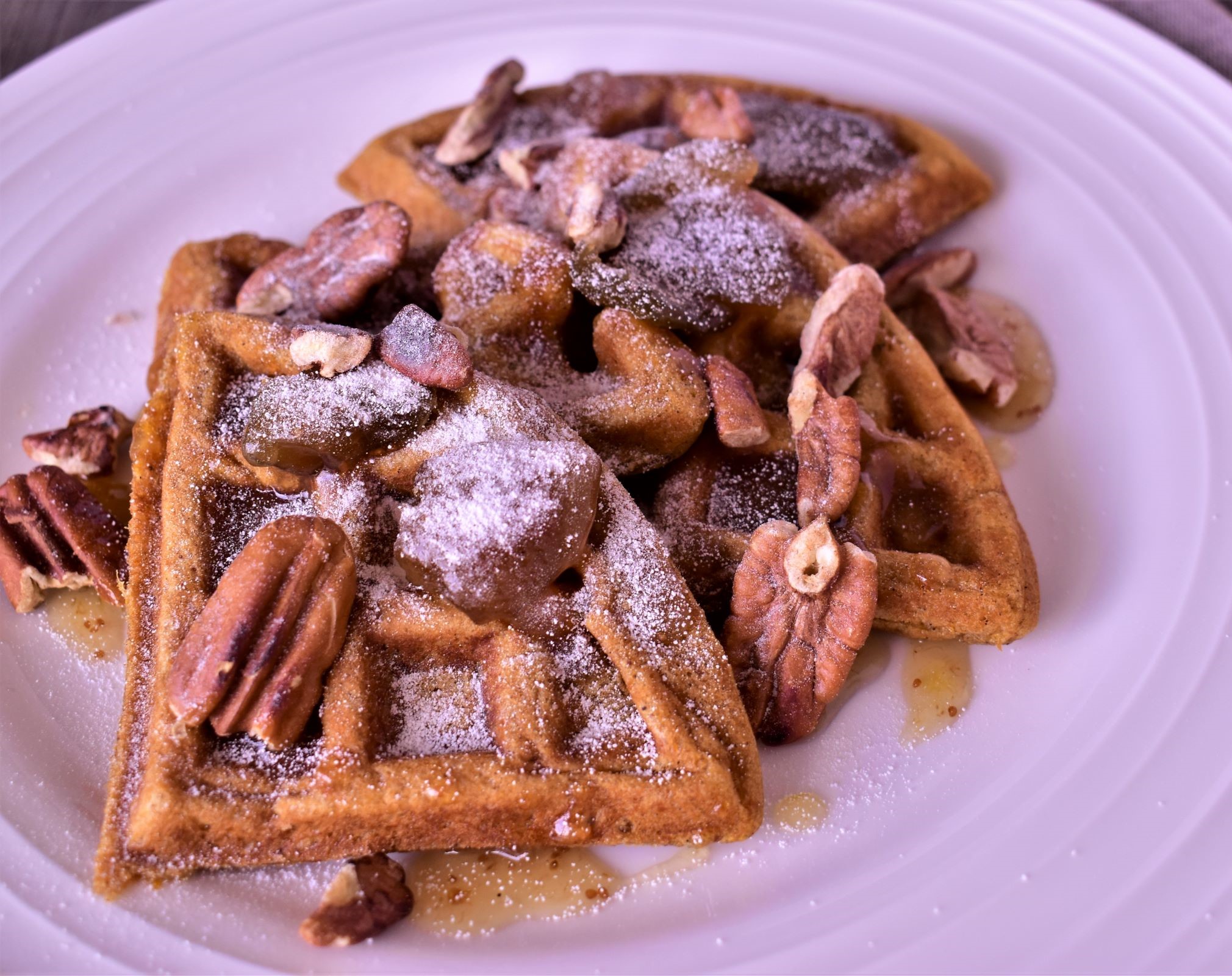 Servings
Makes 6 servings
Ingredients
2½ cups all-purpose flour
½ cup Chef Paul Prudhomme's Sweetie Magic®
2 teaspoons baking soda
½ teaspoon salt
2 cups buttermilk
2 eggs
4 tablespoons butter, melted
1 cup mashed sweet potato, skins removed
1 tablespoon maple syrup
1 cup fig preserves
2 tablespoons butter
¼ cup chopped roasted pecans
---
How To Prepare
In a large bowl whisk together flour, Sweetie Magic®, baking soda and salt. In another large bowl, mix the buttermilk, eggs, melted butter, sweet potato and maple syrup together. Add the wet ingredients to the dry ingredients and stir until well combined.

Preheat waffle iron. Spray waffle iron with cooking spray, add waffle batter, and cook until the edges of the waffles are lightly browned and the center is cooked through. Remove to plate or platter and keep warm while making the other waffles.

Place fig preserves in small saucepan over low heat. Add butter and stir often, until butter is melted and fully mixed in. Sauce should be syrupy. Stir well, remove from heat and pour over waffles. Top with chopped roasted pecans and serve immediately.