Chocolate Chip Cookies – so classic and simple, yet so delicious!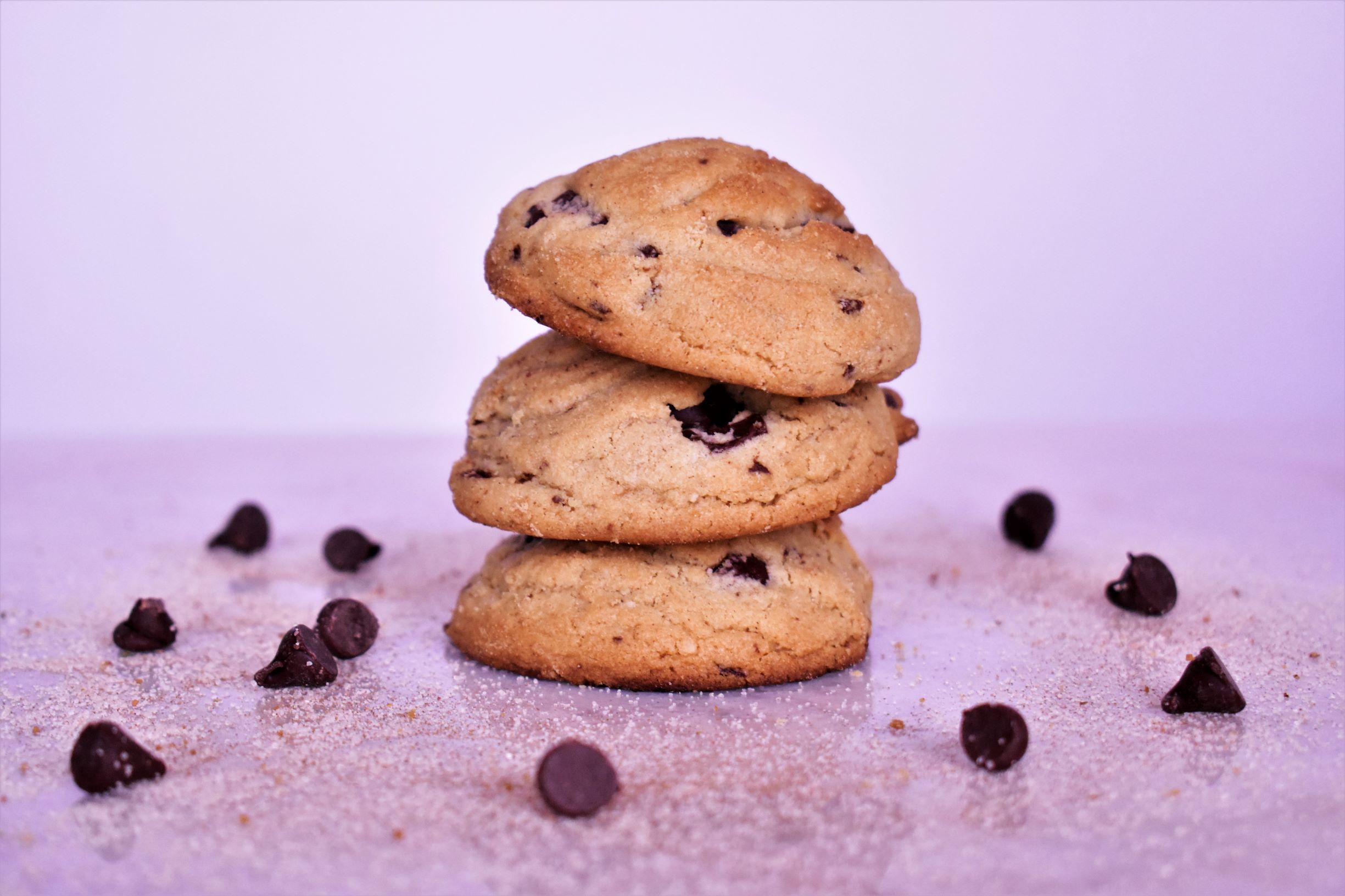 Servings
Makes about 2 dozen cookies
Ingredients
3⅔ cups all-purpose flour
1½ teaspoons baking powder
1¼ teaspoons baking soda
1¾ teaspoons kosher salt
1¼ cups unsalted butter
1½ cups dark brown sugar
½ cup white sugar
½ cup Sweetie Magic®
2 eggs
1 tablespoon vanilla extract
12 oz bittersweet chocolate chips
---
How To Prepare
Preheat oven to 450°. Sift the flour, baking powder, and baking soda together into a bowl. Add the salt, stir to incorporate, and set aside. Using a stand or hand mixer, cream together the butter, brown sugar, white sugar, and Sweetie Magic® on high speed until fluffy, about 4-5 minutes. Add one egg at a time until well mixed, then beat for another few minutes. Add the vanilla and mix in. Slowly add the reserved flour mix about ¾ cup at a time until well mixed. Add the chocolate and mix for a few more seconds on low, just until combined.

Using a 1½ oz scoop, scoop cookies onto a lined baking sheet about 2 inches apart and place in the refrigerator for 15 minutes. Remove from fridge and bake on top rack of oven until golden, 7-9 minutes. Remove from oven and let cool on a wire rack for at least 10 minutes before serving.