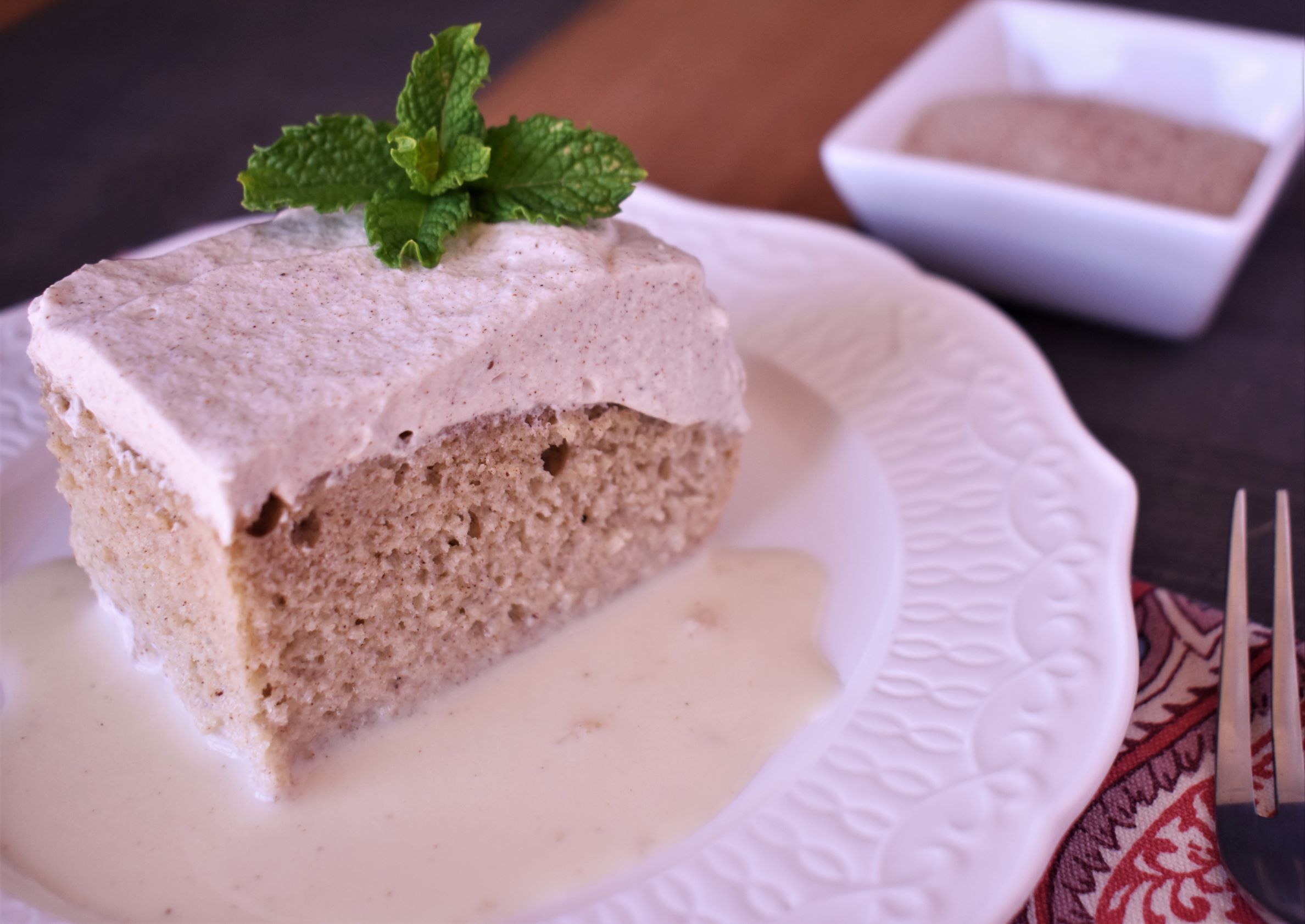 Servings
Makes about 24 servings
Ingredients
CAKE:
1½ cups all-purpose flour
1 teaspoon baking powder
½ cup unsalted butter, softened
1 cup Sweetie Magic®
5 eggs
1 teaspoon vanilla extract
2 cups whole milk
1 (14 ounce) can sweetened condensed milk
1 (12 ounce) can evaporated milk

FROSTING:
1½ cups heavy whipping cream
½ cup Sweetie Magic®
1 teaspoon vanilla extract
---
How To Prepare
Preheat oven to 350°F. Grease and flour one 9 x 13-inch baking pan.

Sift flour and baking powder together and set aside. In a large bowl, cream together the butter and 1 cup Sweetie Magic® until fluffy. Add eggs one at a time (beating until fully incorporated before adding the next). Add 1 teaspoon vanilla extract, beat well.

Add flour mixture to the butter mix two tablespoons at a time. Mix until well blended. Pour batter into prepared pan, then bake for 20 to 25 minutes. Remove from oven and place on rack. Pierce cake several times with a fork, then let cake cool for at least 1 hour.

Combine whole milk, condensed milk and evaporated milk together. Pour slowly over the top of the cooled cake, letting the milk soak into the cake. Place in refrigerator to soak overnight.

Before serving, prepare frosting by whisking the heavy cream, Sweetie Magic® and vanilla extract together in a large bowl. Whip till soft peaks form, then spread over the top of cake.