This very delicious veal dish couldn't be easier to cook, yet it's wholesome and satisfying—perfect to prepare for family or guests. In this recipe I tried to have herbs and spices carry the dish, instead of a whole lot of ingredients. Okra and tomatoes work really well together, and in my part of the country are used in many different recipes. By the way, we know bone marrow isn't good for us, but sometimes we just don't care and eat it anyway! I like plenty of hot white rice and buttered corn bread with this.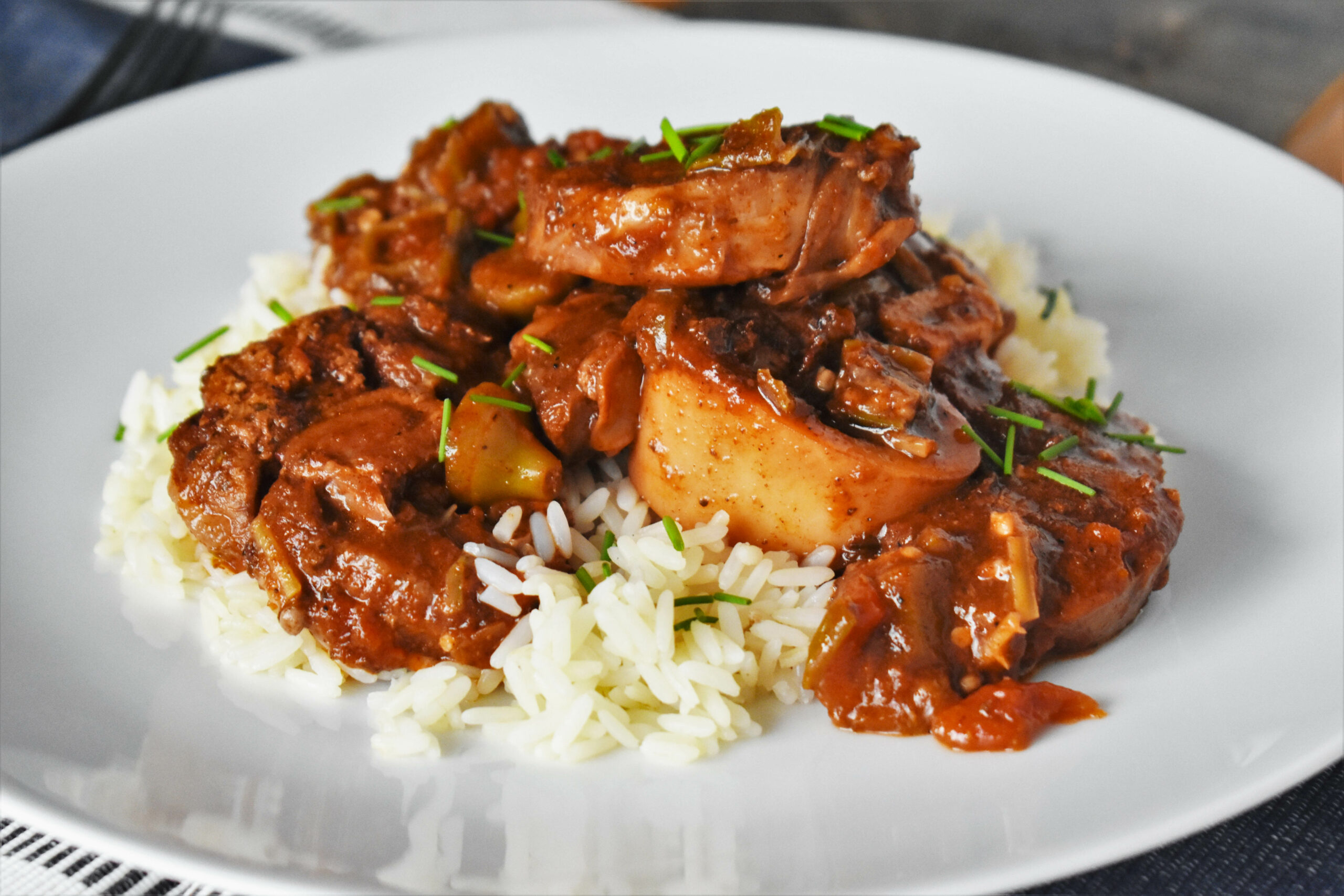 Servings
Makes 4 servings
Ingredients
SEASONING MIX:
8 teaspoons Chef Paul Prudhomme's Pork and Veal Magic®
1½ teaspoons dried marjoram leaves
1½ teaspoons ground coriander
1½ teaspoons ground ginger
1 teaspoons Chef Paul Prudhomme's ground dried Anaheim chile peppers
1 teaspoons Chef Paul Prudhomme's ground dried Pasilla chile peppers

*

4 (¾-pound) veal shanks, cut for osso bucco
¾ pound trimmed and sliced fresh okra
2 (15-ounce) cans diced tomatoes
---
How To Prepare
Combine the Seasoning Mix ingredients in a small bowl and mix well. Preheat the oven to 250°F. Season the veal shanks evenly with 1½ teaspoons per side of the Seasoning Mix.

Place the veal shanks in a large roasting pan—no rack is necessary—then add the okra, tomatoes, and the remaining Seasoning Mix. Cover the pan tightly with aluminum foil. Cook in the oven until the shanks are tender, about 2 hours.

Remove the foil, stir well and return to the oven until most of the liquid has evaporated, about 15 minutes longer.

Serve 1 shank per person, surrounded by the cooked vegetables.