Zhug or skhug (s-kh-oog) is a Middle-Eastern spicy herb sauce. Typically used as a condiment for falafel and shawarma, it can also be drizzled over hummus and grilled proteins and vegetables.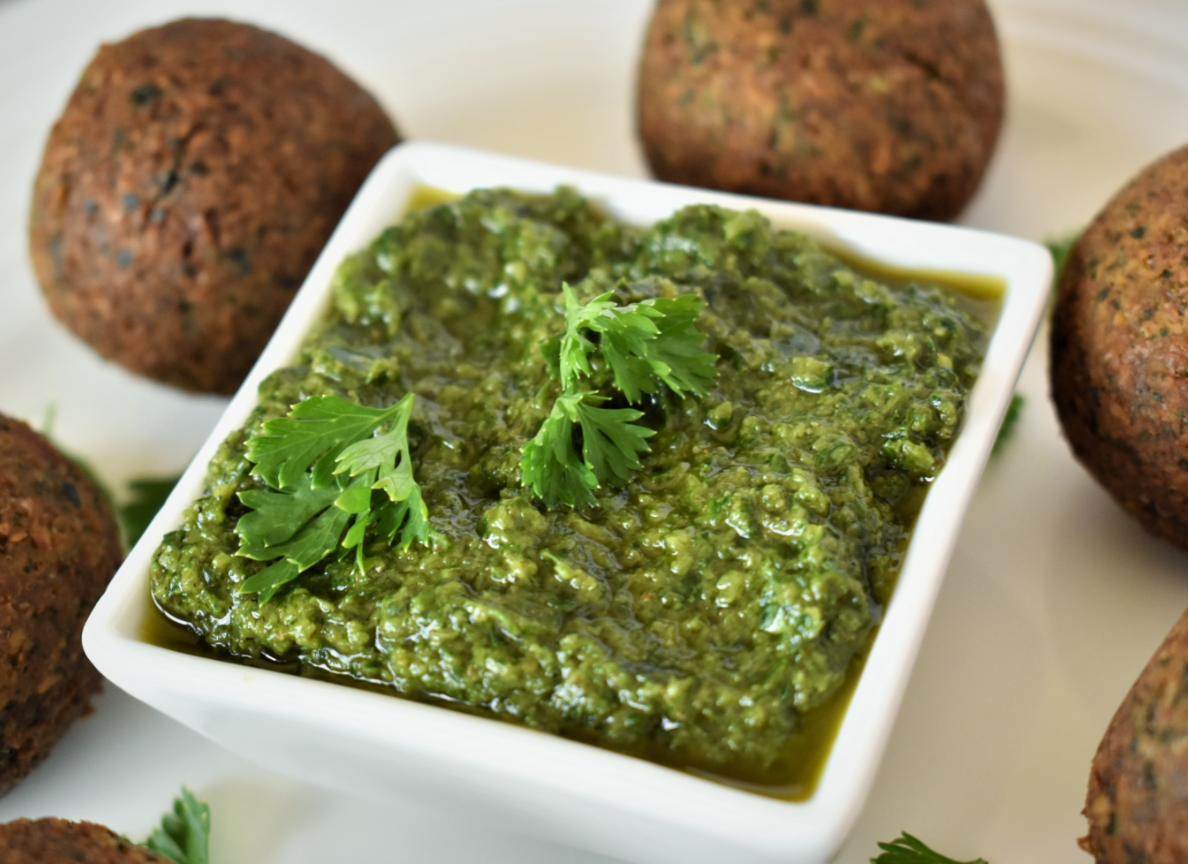 Servings
Makes 1½ cups
Ingredients
1½ cups loosely packed parsley leaves
1½ cups loosely packed cilantro leaves
¼ cup diced shallots
5 Serrano peppers, seeded and chopped
2 teaspoons lemon juice
2½ teaspoons Meat Magic®
¾ teaspoon ground cardamom
1 teaspoon ground coriander
½ cup canola oil
---
How To Prepare
Place all ingredients except oil into a food processor. Pulse until finely chopped. With processor running, slowly drizzle in the oil. Remove to a container, cover and refrigerate at least one hour before serving.