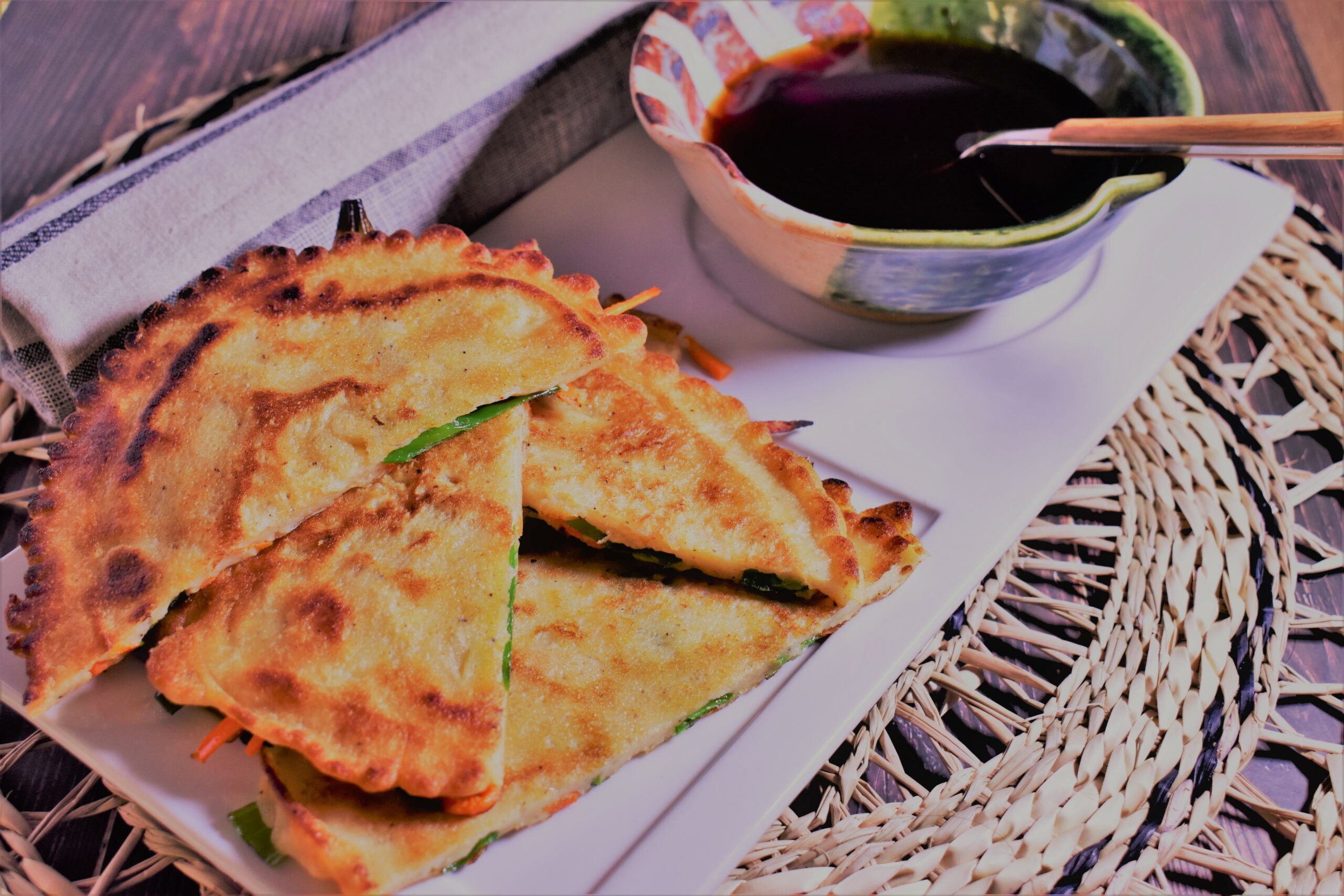 Servings
Makes 3 pancakes, about 6 servings
Ingredients
SOY PEPPER SAUCE:
2 tablespoons sugar in the raw
4 tablespoons lite soy sauce
4 tablespoons water
4 tablespoons rice wine vinegar
1 tablespoon Magic Pepper Sauce®

KOREAN PANCAKES:
1 cup all-purpose flour
2 tablespoons cornstarch
¼ teaspoon sugar
1 tablespoon Vegetable Magic®
1¼ cups cold seltzer water or soda water
1 egg, lightly beaten
8 green onions, sliced into 1-inch pieces, in all
1 large carrot, peeled and julienned, in all
3 tablespoons canola oil, divided
---
How To Prepare
SOY PEPPER SAUCE:
Whisk all ingredients together in a mixing bowl until well combined. Set aside until ready to serve.


PANCAKES:
In a large mixing bowl, whisk together the flour, cornstarch, sugar, and Vegetable Magic®.

Make a well in the center of the bowl and pour in seltzer and egg. Gently stir with a rubber spatula, just until combined (batter will be lumpy). Gently fold in half of the green onions and carrots.

Heat 2 tablespoons of the canola oil in a 10" cast iron or non-stick skillet over medium heat. When the oil is hot and shimmering, ladle one-third of the batter in skillet, sprinkle with some of the remaining carrots and green onions, and cook about 3 to 4 minutes, then flip. Cook for another 3-4 minutes, or until golden brown, then remove to a plate and keep warm.

Repeat cooking process twice with remaining oil, batter, carrots, and green onions.