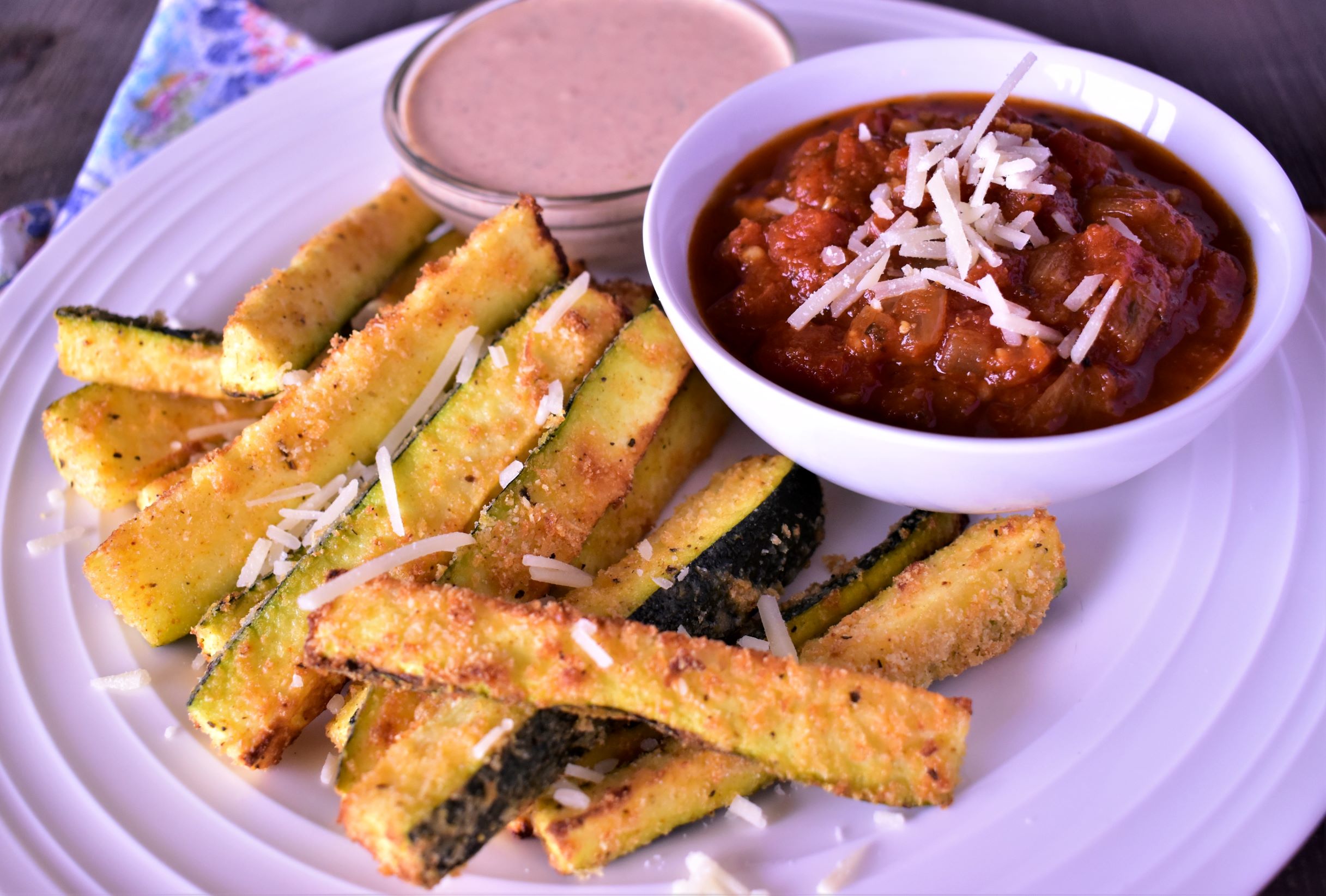 Servings
Makes 4 servings
Ingredients
---
How To Prepare
Cut the zucchini in half and then into sticks about ½-inch thick and 3- to 4-inches long.

Whisk eggs and water together in a small bowl and set aside. In another bowl, combine panko, grated parmesan, and Magic Seasoning Salt and stir to combine. Dredge zucchini egg mixture and then in the panko mixture. Place on a baking sheet.

Generously spray zucchini with cooking spray. Working in batches, place the zucchini fries in a single layer in the air fryer. Cook for 10 to 12 minutes at 400°F.

Serve with Magic Marinara or Chipotle Ranch.