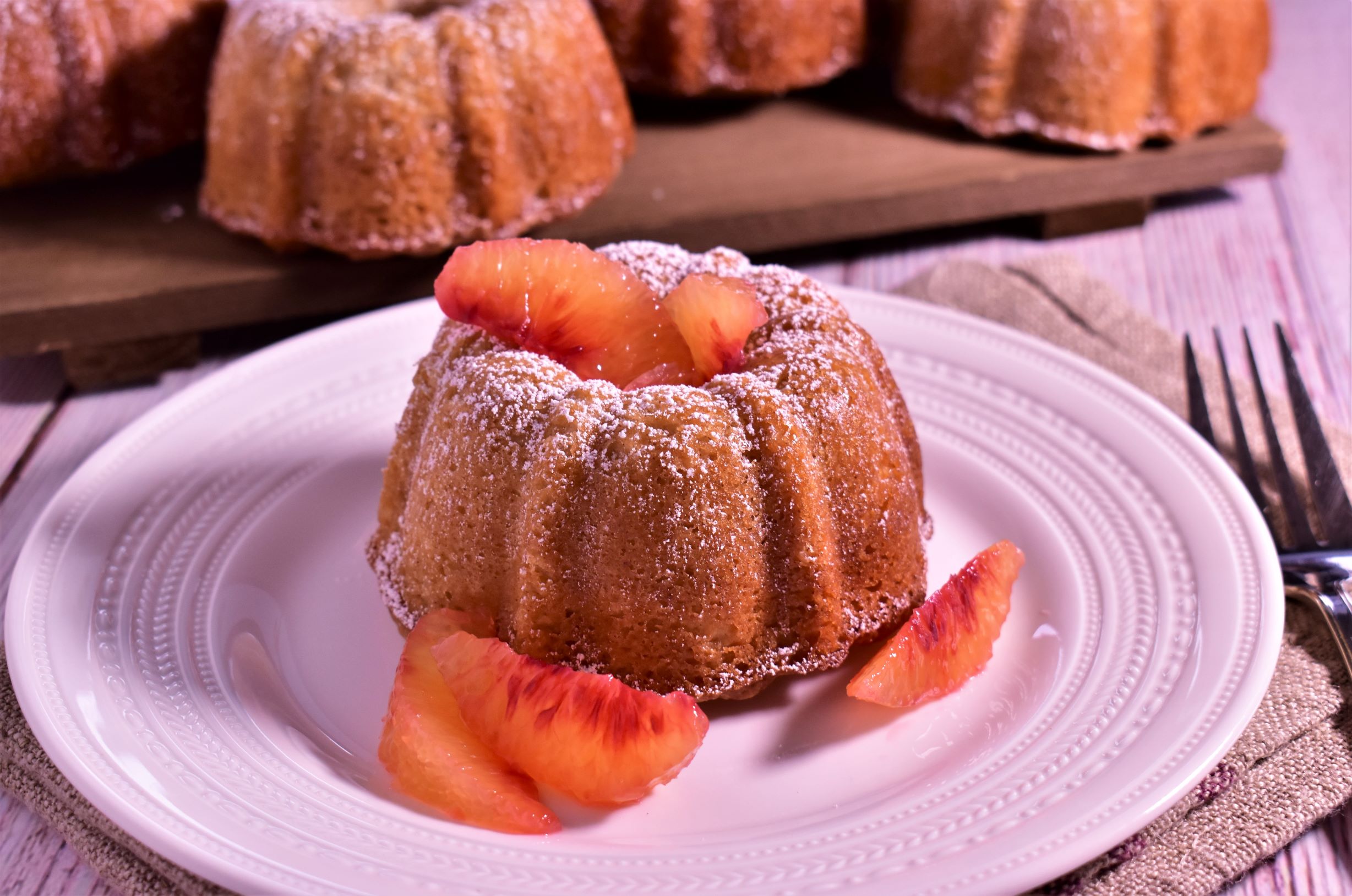 Servings
Makes 10-12 servings
Ingredients
1½ cups unsalted butter, softened
3 cups cake flour, plus more for dusting the pan
8 ounces cream cheese, softened
2 cups sugar
1 cup Chef Paul Prudhomme's Sweetie Magic®
6 eggs, room temperature
1 teaspoon vanilla extract
1 teaspoon almond extract
1 tablespoon cornstarch
2 teaspoons baking powder
1 teaspoon fine salt
---
How To Prepare
Preheat oven to 350°F. Grease and flour a 10-inch Bundt pan or 12 (4-inch) mini-Bundts.

In a large bowl, add softened butter, cream cheese and both sugars. Beat on high speed until creamy, about 3 to 4 minutes. Set aside

In another large bowl add eggs and beat until light in color and fluffy, about 6 minutes. Add the vanilla and almond extracts to the egg mixture. Continue to beat on low speed until combined.

Whisk together cake flour, cornstarch, baking powder and salt. Gradually add dry ingredients to butter mixture. Mix on low speed. Add the reserved egg mixture, increase mixer to high speed, and beat until fully incorporated, about 5 minutes. Pour into prepared Bundt pan.

Bake for 45-50 minutes (large Bundt) or 20-25 minutes (mini-Bundts), or until golden brown and a cake tester comes out clean. Remove from oven and let cool for 10 to 15 minutes, then remove from Bundt pan and serve.