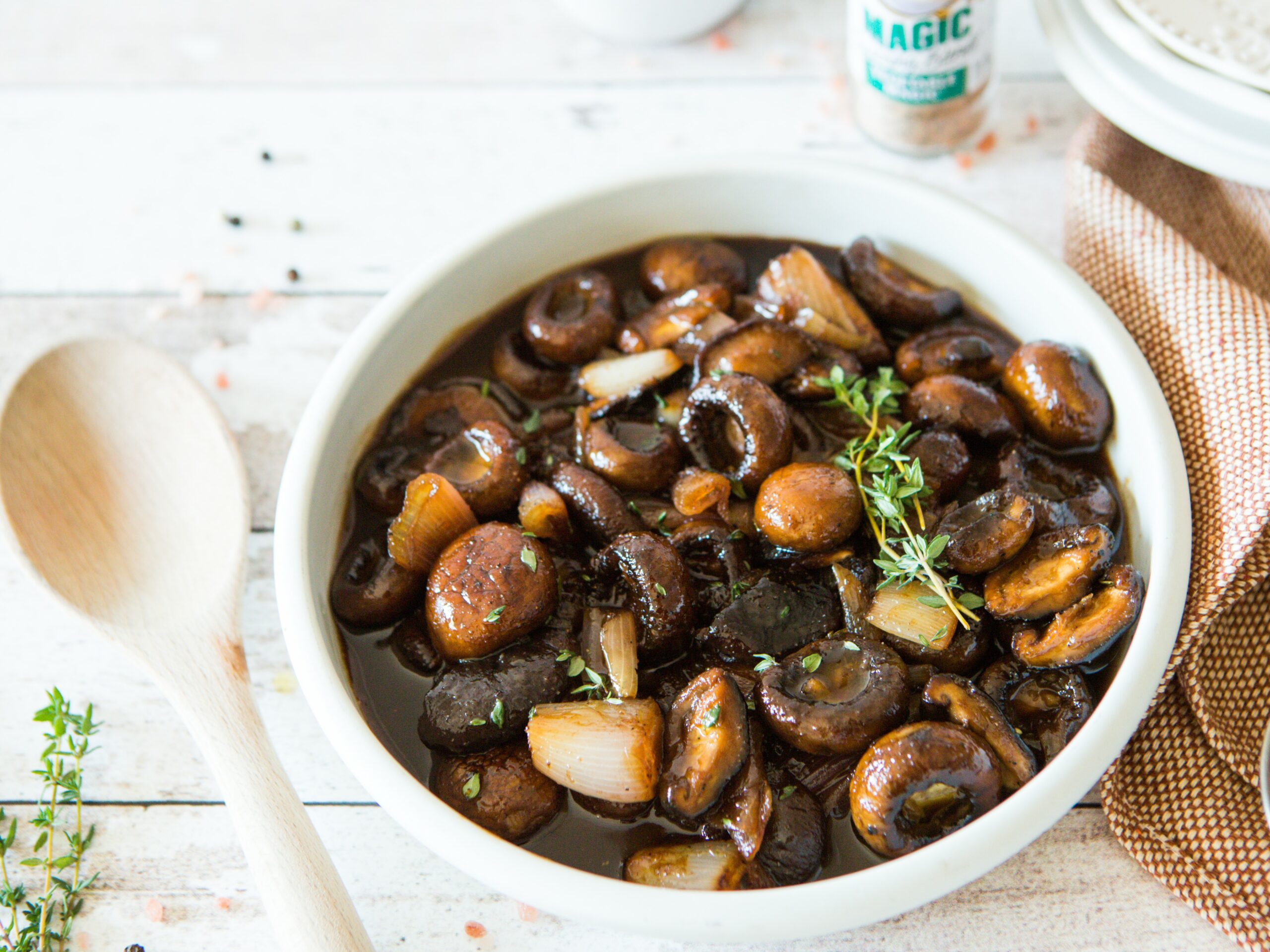 Servings
Makes 6 side-dish servings
Ingredients
2 ounces balsamic vinegar
½ cup unsalted beef stock or vegetable stock
2 teaspoons fresh thyme leaves
1 tablespoon Vegetable Magic®
¾ teaspoon kosher salt
¾ teaspoon black pepper
3 tablespoons light brown sugar
6 tablespoons butter, in all
12 ounces baby bella (cremini) mushrooms, stems trimmed
15 medium shiitake mushrooms, halved with stems removed
5 medium shallots, cut into quarters
---
How To Prepare
Preheat oven to 400°F. Mix the vinegar, stock, thyme, Vegetable Magic®, salt, pepper, and brown sugar together in a small bowl and set aside.

Heat an oven-safe skillet over high heat and add 4 tablespoons of the butter. When the butter has melted, add the baby bella mushrooms and the shallots and let the mushrooms brown well, cap side down. Flip mushrooms and stir shallots and let brown for a couple more minutes. Add the shiitakes and reserved glaze mixture and bring to a boil. Remove skillet from stove and place in oven for 17 minutes.

Remove from oven and, if needed, return to high heat to let glaze reduce further. When the glaze is thick, remove from heat and swirl in last 2 tablespoons of butter. Serve hot as a side dish or as a main course over polenta.