We cooked these oats with shallots, bacon and stock for a break from the traditional oatmeal breakfast!  We then topped them with a couple of eggs for a protein and fiber-rich meal you can eat any time of the day!  The savory oatmeal even makes a great side dish for other proteins like grilled pork chops, steaks or ham!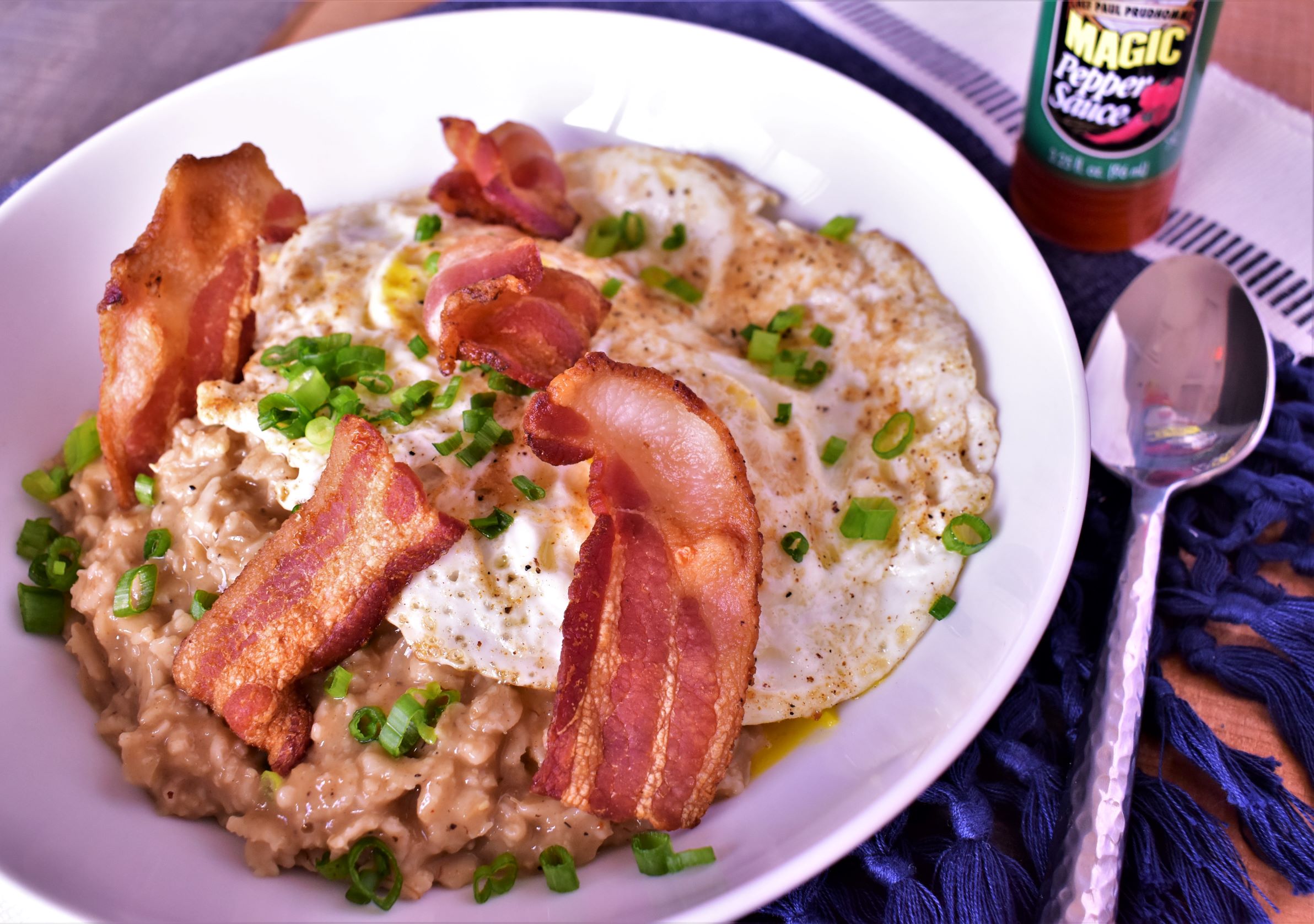 Servings
Makes 2 servings
Ingredients
3 slices bacon
3 tablespoons minced shallots
1 cup old-fashioned (5-minute) oats
1¾ cups chicken stock
1½ teaspoons Vegetable Magic®
1 teaspoon dark brown sugar
1 tablespoon unsalted butter
4 eggs, cooked to your preference
¼ cup thinly sliced green onions
---
How To Prepare
Cut the bacon into thirds. Place a saucepan over medium heat and cook the bacon until desired crispiness. Remove bacon to a paper towel-lined plate. Drain all but 2 tablespoons of the bacon fat and add the shallots. Cook over medium heat until just starting to brown. Add the oats and cook for one minute, stirring to coat the oats. Add the chicken stock, Vegetable Magic®, and brown sugar. Stir well and raise heat to high. Bring to a boil, then lower to a simmer and cook 5-7 minutes, or until oatmeal is desired consistency. Stir in the butter.

To serve, pour oatmeal into two bowls, garnish with green onion, top each bowl with 2 eggs and a few pieces of bacon. Sprinkle more green onions over the top and serve immediately.