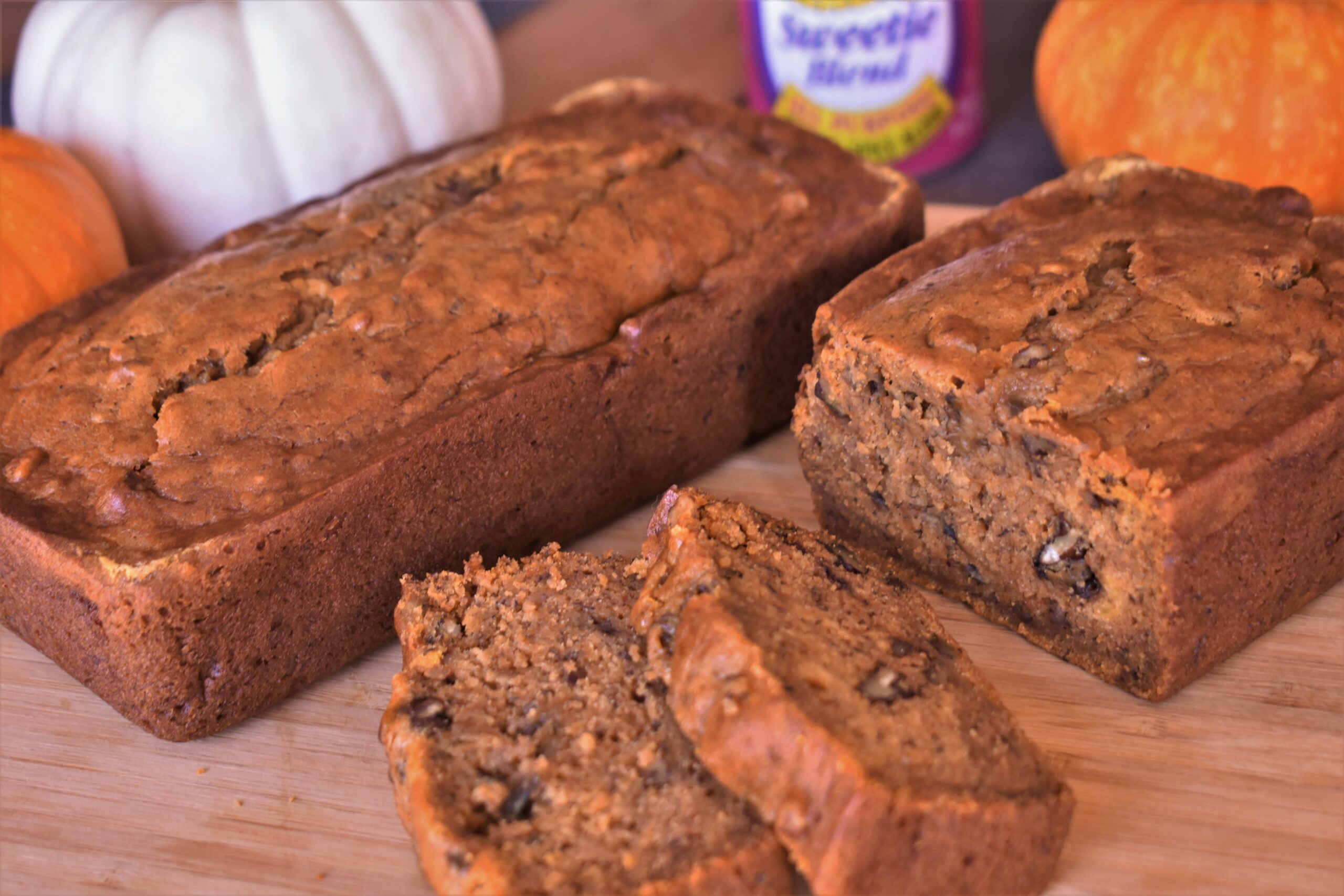 Servings
2 Loaves
Ingredients
3 very ripe bananas
1 cup pumpkin, canned
2 eggs
1½ sticks unsalted butter, melted
2 cups all-purpose flour
2 teaspoons baking soda
1/8 teaspoon salt
3 tablespoons buttermilk
1 cup pecans, coarsely chopped (optional)
¼ cup Chef Paul Prudhomme's® Sweetie Magic®
¾ teaspoon cinnamon
¼ teaspoon clove
¼ teaspoon allspice
¼ teaspoon ground ginger
¼ teaspoon nutmeg
¼ stick unsalted butter
1 tablespoon sugar


---
How To Prepare
Preheat oven to 350°F. In a mixer, cream bananas, pumpkin, Sweetie Magic® and sugar on Low speed until bananas are broken up. Add eggs one at a time until well blended. Slowly add butter until fully mixed in. On Medium speed, add flour, baking soda, cinnamon, clove, salt, ginger, nutmeg and allspice and mix well. Slowly stream in buttermilk until completely incorporated. Turn off and fold in pecans.

Use ¼ stick of butter to grease two 9"x5" loaf pans. Add ½ tablespoon sugar to each pan to coat on all sides. Divide batter between 2 pans and place in oven. Bake for 30 minutes, then reduce heat to 300°F and bake for another 30 minutes, or until browned and cooked through.

Remove from pans and let cool on a rack for about 30 minutes before serving.