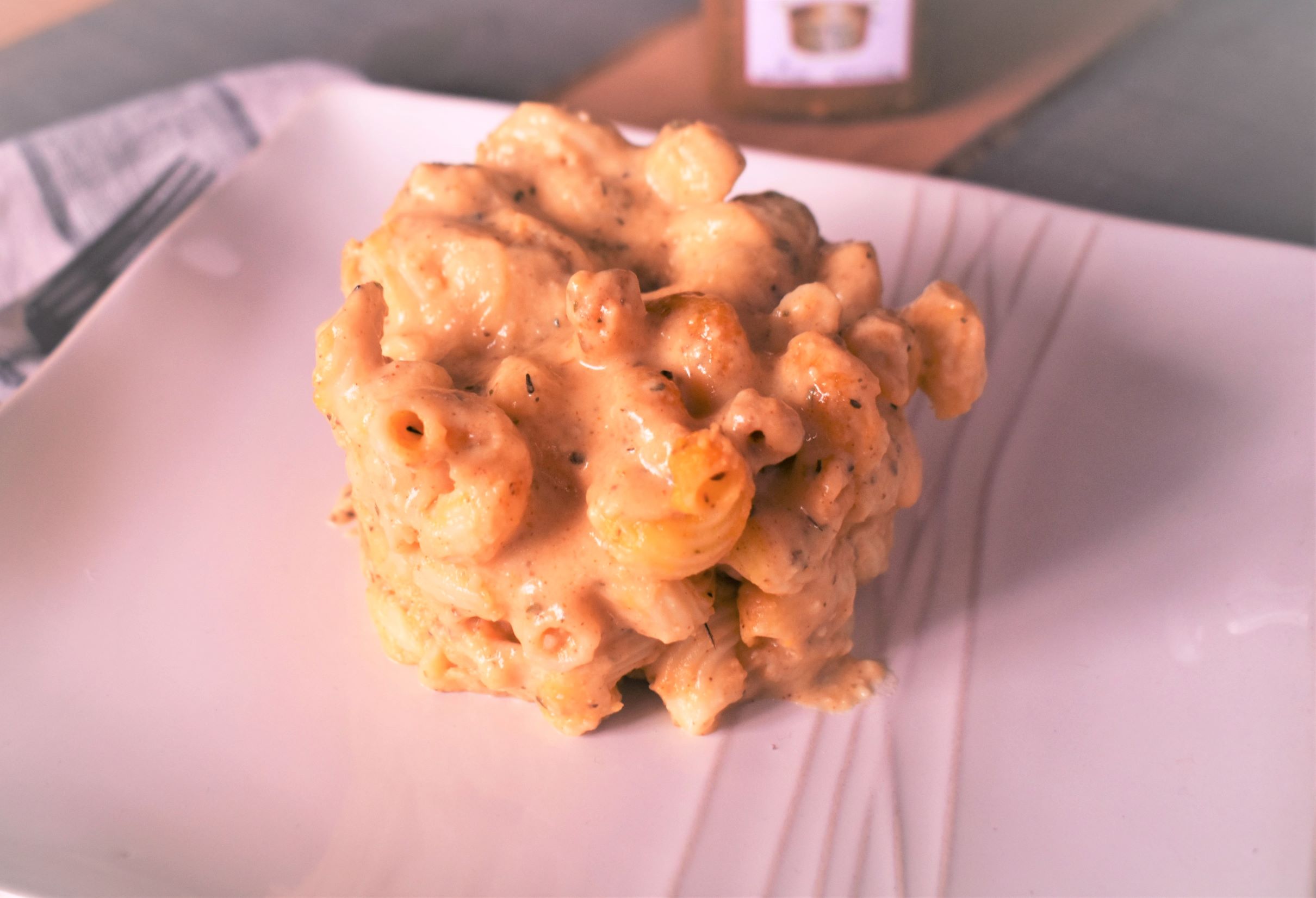 Servings
Ingredients
3 cups (12 ounces) elbow macaroni OR small shells (regular, brown rice pasta, GF pasta)
1 tablespoon canola oil
3 tablespoon Salt-Free Sugar-Free Toasted Onion & Garlic
3 cups skim milk, in all
12 ounces (2½ cups) butternut squash, peeled and cubed
3 tablespoons corn starch
1 teaspoon ground mustard
¼ teaspoon black pepper
½ cup shredded swiss cheese
¾ cup shredded sharp or extra sharp cheddar cheese
½ cup shredded parmesan cheese
---
How To Prepare
Preheat oven to 375°F. Cook pasta according to package directions. When done, drain all but ½-1 cup of the pasta water.

In a large pot over medium heat, add 2½ cups milk and butternut squash. Cover and simmer for 15 minutes or until squash is tender and cooked through. Remove from heat and puree using an immersion blender OR potato masher. Return pot to stove. Whisk remaining ½ cup milk and cornstarch in a small bowl until thoroughly combined. Slowly stir into butternut mixture. Over medium heat, bring sauce to a boil for 1 minute, then reduce heat to low. Add Toasted Onion and Garlic Seasoning, ground mustard, black pepper and cheeses. Stir until cheese melts and is thoroughly mixed in. Add cooked pasta and stir well. (Stir in reserved pasta water, a small amount at a time, if sauce is too thick.)

Pour into a 13x9 baking dish that has been sprayed with cooking spray. Bake for 20 to 25 minutes, or until edges are bubbly. Remove from oven and serve hot.