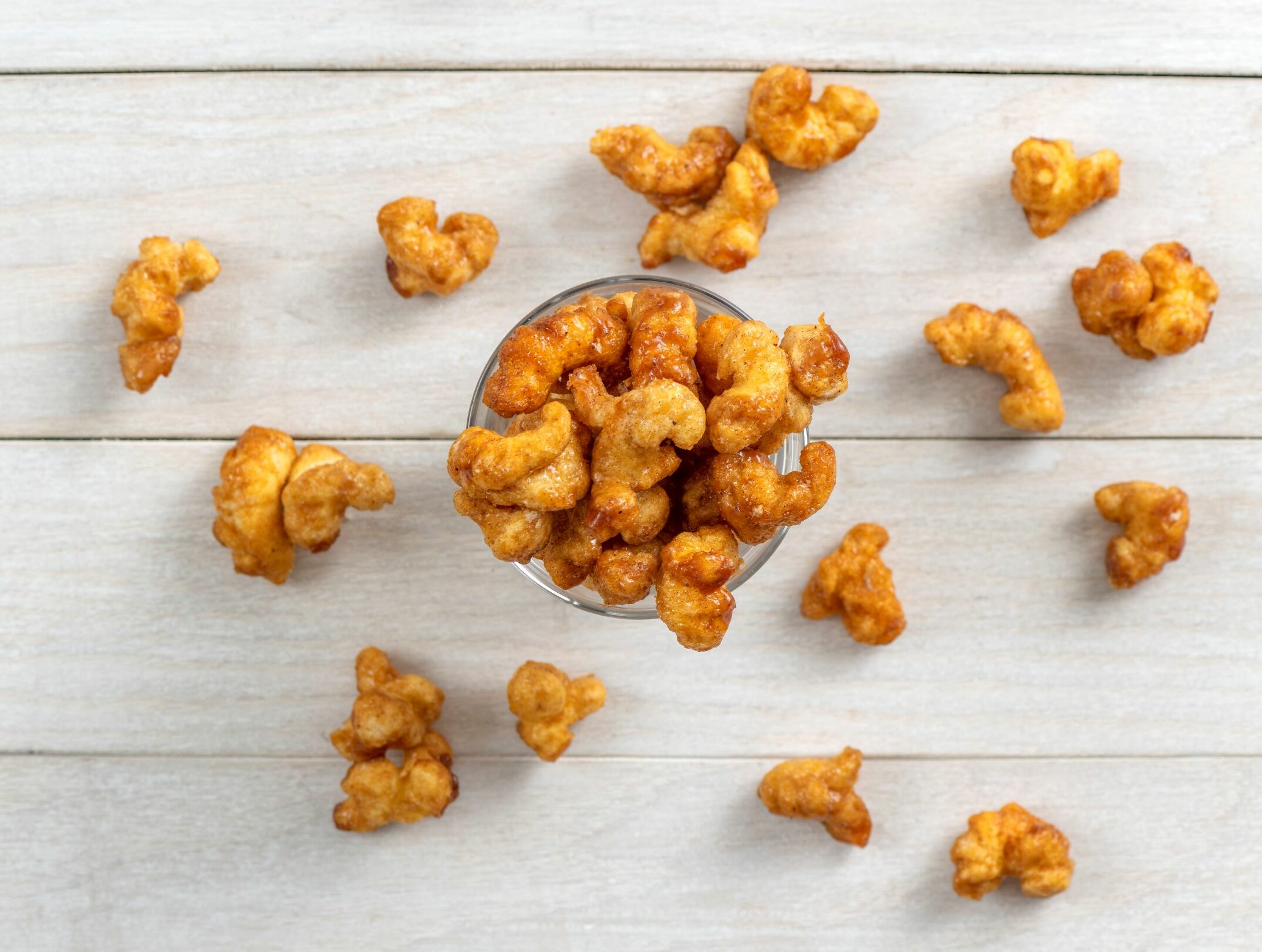 Servings
Makes about 12 servings
Ingredients
6½ - 7 ounces butter flavored puffcorn
1 cup butter
½ cup Sweetie Magic ®
½ cup brown sugar
½ cup light corn syrup
1 teaspoon baking soda
1 teaspoon pure vanilla extract
---
How To Prepare
Preheat oven to 250°F.

Spray a large baking tray with cooking spray. Pour puffcorn onto the tray.

In a large saucepan, melt butter over medium heat. Add Sweetie Magic®, brown sugar, and corn syrup, and mix well. Bring to a boil, stirring constantly, and cook for additional 2 minutes.

Remove from heat and stir in baking soda and vanilla extract; the mixture will foam and expand.

Carefully pour syrup over puffcorn and toss to mix.

Place into oven and bake for 45 minutes, stirring every 15 minutes.

Remove from oven and let cool at least 30 minutes.

Break into bite size pieces before serving and store any extra in an airtight container.