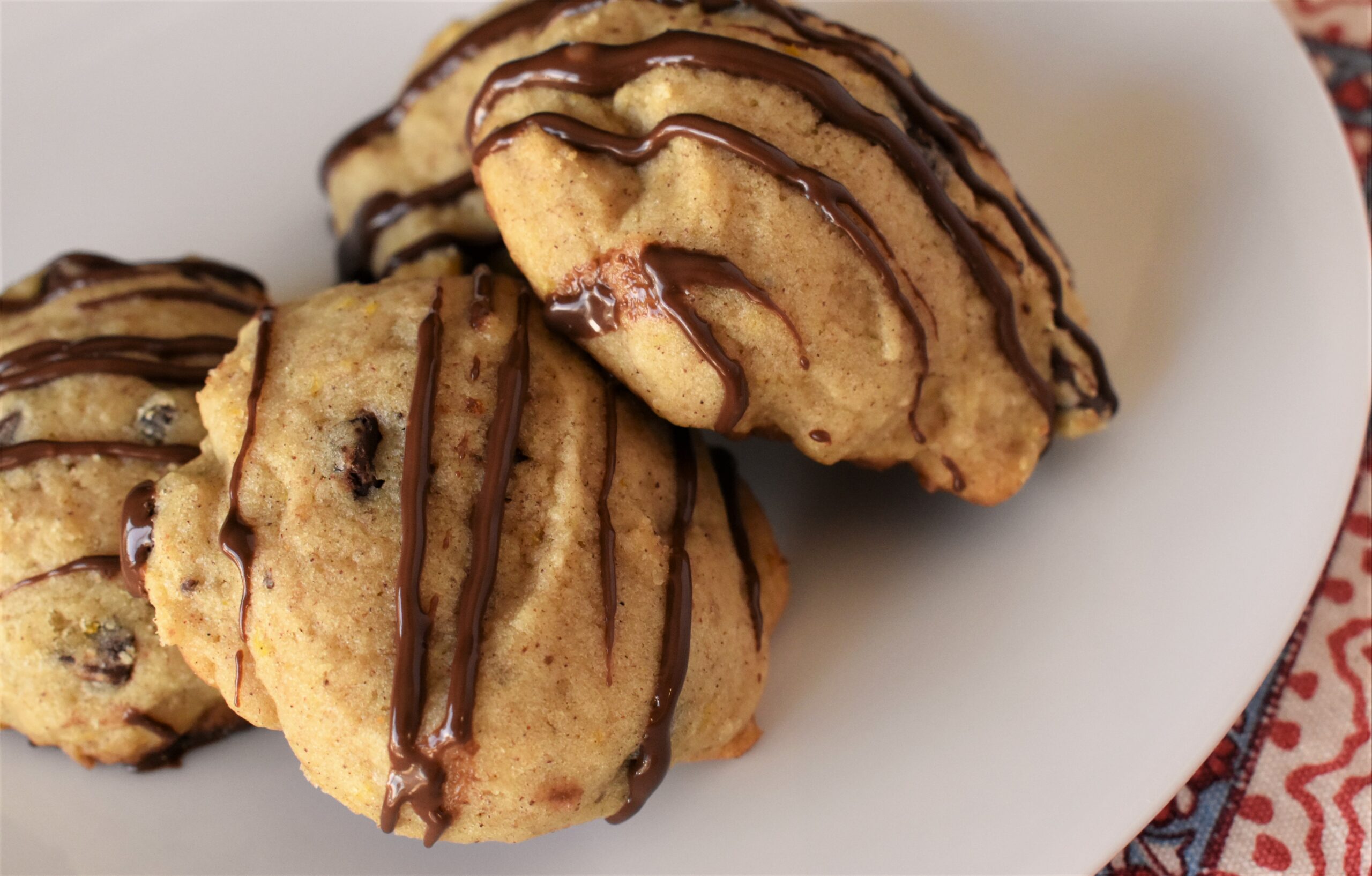 Servings
Makes 26 cookies
Ingredients
2 cups all-purpose flour
½ teaspoon baking soda
½ teaspoon salt
½ cup unsalted butter, room temperature
½ cup whole milk ricotta, room temperature
¼ cup goat cheese OR mascarpone cheese
½ cup powdered sugar
½ cup Sweetie Magic®
1 teaspoon grated orange zest
1 teaspoon vanilla extract
1 large egg, room temperature
¾ cup semi-sweet chocolate chips
---
How To Prepare
Add flour, baking soda and salt to a mixing bowl. Using a wire whisk, mix ingredients together until well combined. Set aside.

In a large mixing bowl, cream together the butter, ricotta, and goat cheese (or mascarpone) on medium-high speed until light and fluffy, about 2 minutes. Add powdered sugar, Sweetie Magic®, orange zest and vanilla and beat together until fully combined, about 3 minutes. Scrape the bowl down, add the egg and beat until blended. Add reserved flour mixture and mix until completely combined, scraping down the sides of the bowl as needed. Add chocolate chips and fold together. Cover the dough with plastic wrap and refrigerate for about 30 minutes, or until dough is slightly firm.

While dough is chilling, preheat oven to 350°F. Line baking sheets with parchment paper. Drop the batter by rounded tablespoons, about 2 inches apart, onto the prepared baking sheets. Bake for 12 to 15 minutes, or until cookies are lightly browned.

Remove from oven and let cookies cool on baking sheets for 5 minutes before transferring to a rack to cool completely.