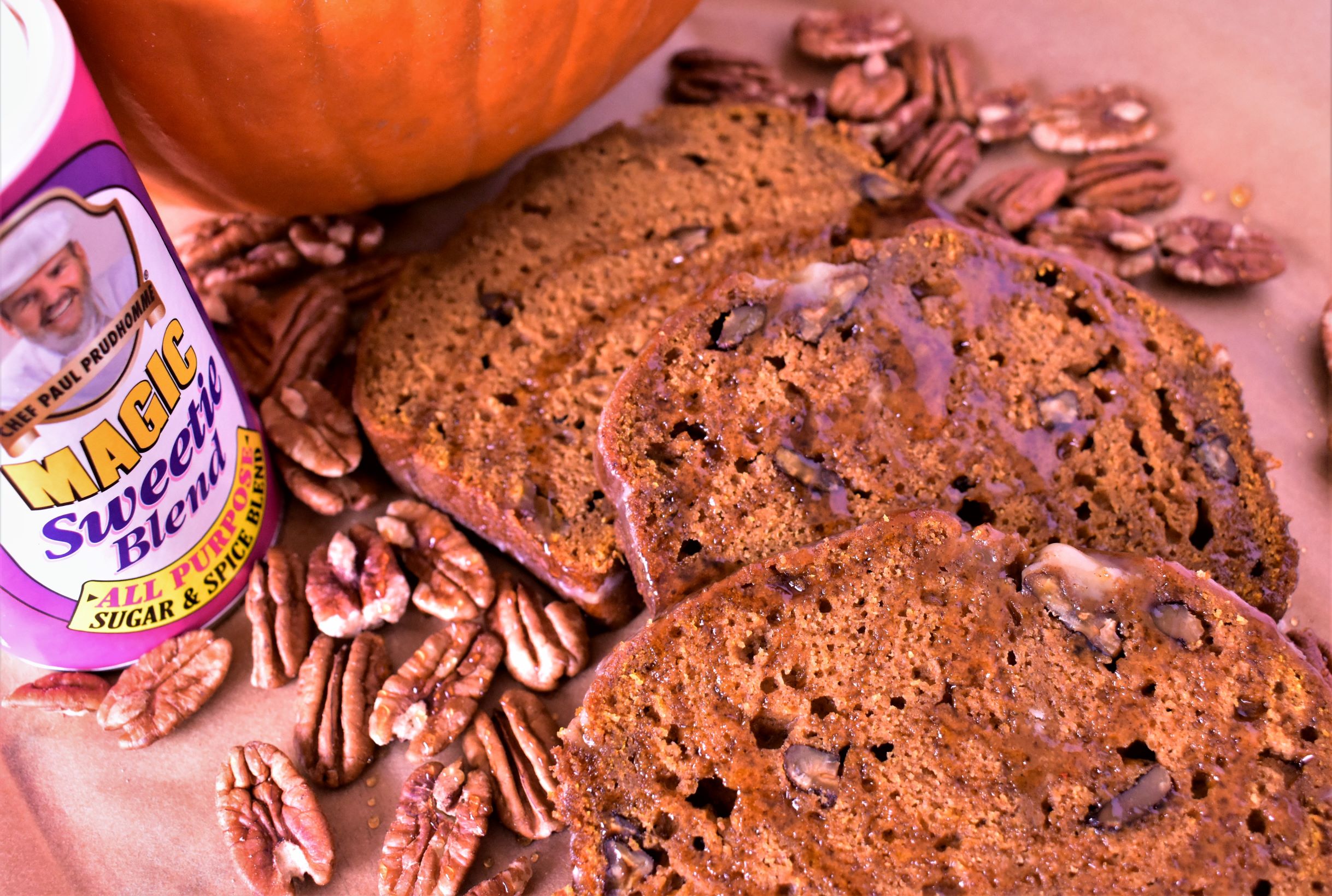 Servings
Ingredients
1¾ cups all-purpose flour
1½ cups Sweetie Magic®
1 teaspoon baking soda
½ teaspoon salt
½ teaspoon cinnamon
1 (15 oz) can pumpkin puree
½ cup canola oil
2 eggs, room temperature
¼ cup water
½ cup chopped roasted pecans

CARAMEL GLAZE:
5 tablespoons butter
5 tablespoons brown sugar
5 tablespoons sugar
5 tablespoons heavy cream
3 tablespoons confectioners' sugar
½ teaspoon vanilla extract
---
How To Prepare
Preheat oven to 350°F. In a large bowl mix flour, Sweetie Magic®, baking soda, salt and cinnamon together. Set aside. In a medium bowl, whisk pumpkin, oil, eggs and water together. Add the wet ingredients to the reserved dry ingredients. Mix well and stir in pecans.

Spoon into a greased 9 x 5-inch loaf pan. Bake for 55 to 60 minutes or until toothpick inserted into middle comes out clean. Place on wire rack and let cool.

CARAMEL GLAZE: Combine the butter, brown sugar, sugar, and cream in a saucepan. Cook until sugar is dissolved. Cool for 20 minutes. Stir in the confectioners' sugar and vanilla until smooth. Drizzle over cooled Pumpkin Pecan Loaf before serving.